Man Lift Self Propelled / Stock Picker Hire
Electric Aerial Order Picker.
The Gofer TT037 Electric Aerial Order picker from Dingli Australia is a premium personnel lift that provides flexibility and versatility for a range of indoor applications.
The platform reaches up to 3.7m and provides a reach height of 5.7m
Load capacity up to 300 kg.
Non-marking tyres.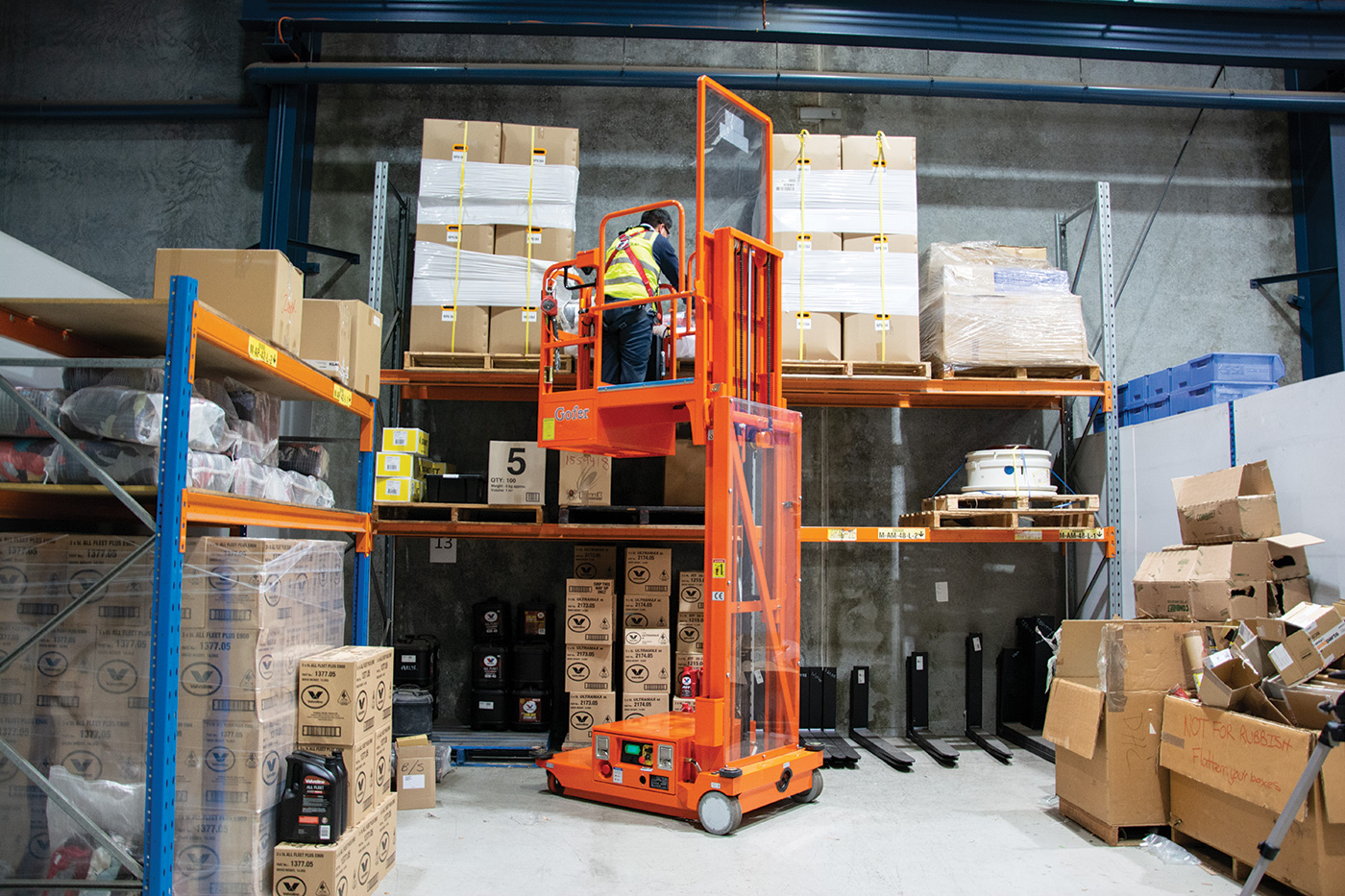 Type: Electric Aerial Order Picker
Model: TT037
S.W.L: 300 kg
Working Height: 5.7 m
Platform Floor Height: 3.7 m
Platform Size: 0.71 m x 0.8 m
Overall Length: 1.56 m
Overall Height: 2.41 m
Overall Width: 1.06 m
Weight: 720 kg