Build your forklift fleet with Adaptalift. Supplying operators with the best brands in lifting equipment, Adaptalift is Australia's premier forklift rental and seller. Browse our range of top brands including Combilift and Liftsmart.
Combilift is one of the largest global suppliers of mult-odirectional forklifts. Responding to the ever changing needs of the customer, Combilift continues to blaze a trail through the handling and lifting industry. Liftsmart produces lightweight and economical products, with increased productivity and efficiency while at the same time boasting a longer operating life than other top-rated competitors.
Whether you're looking for a warehouse solution to make deliveries and pickups easier and more seamless or need a more durable machine to organise awkward boxes when receiving large shipments, Adaptalift can help make light of your heavy lifting.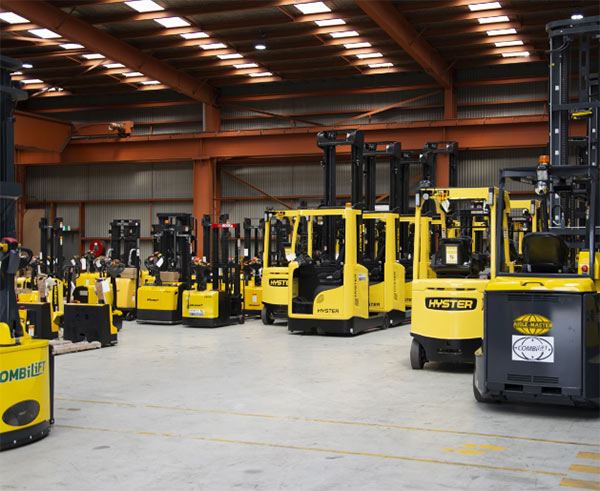 The best brands in heavy lifting for an affordable price
Browse our extensive collection of forklifts for sale across Australia, including to heavy lifting machinery from Hyster, Yale and Dingli. Whether you are looking to buy a forklift in Perth or purchase a forklift in Sydney, our online shop has plenty of options to choose from.
Get lifted with Adaptalift
Founded in 1982, Adaptalift started as a forklift engineering company but as demand grew, the business quickly evolved into supplying Australians with forklift rentals and sales. As Australia's largest privately owned and operated forklift company, Adaptalift has over 10,500 units nationwide, 20 branches and service centers and 150 different models available for purchase and rent.
For over 40 years, Adaptalift has been the leading Australian-owned provider of forklifts. As the exclusive dealer of global brands, Adaptalift understands the importance of having reliable and durable machinery that can withstand the usual wear and tear. With head offices located in NSW, TAS, SA, QLD, WA and VIC, finding the perfect forklift for your operation has never been easier. For more knowledge on our product offering, reach out to our friendly team of experienced professionals. We also transfer machinery interstate. Give us a call for additional information at 13 22 54 or request a quote online.