Track your impacts with real-time replay
ForkTrack combines advanced safety features with an unprecedented level of fleet efficiency.
The system results in reduced fleet running costs via instant monitoring and control, real-time web based reporting, and operator accountability and performance.
ForkTrack integrates seamlessly with the award winning Speedshield product range, including Zoned Speed Control, Variable Speed Limiting and Lift Height Monitoring.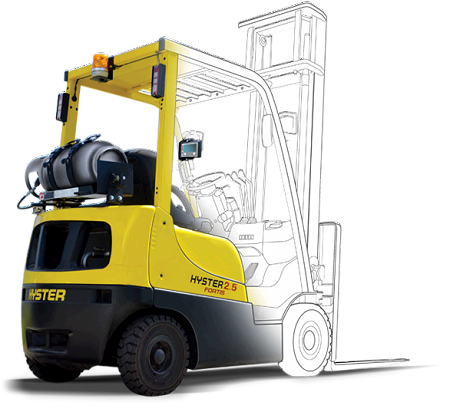 Features Overview
| | Standard | Optional / Advanced |
| --- | --- | --- |
| Intelligent Seat/Seatbelt Interlock | | |
| Operator ID Controls | | |
| Pre-Start Safety Checklist | | |
| Impact Detection | | |
| Impact Shutdown | | |
| Handbrake Interlock | | |
| Transmission Control | | |
| Digital Weight Indicator | | |
| Speed & Zone Control | | |
| Overload Lockout | | |
| Driver Interface | | |
| Clear 3" Backlit LCD Screen | | |
| Audible and Visual Feedback and Alerts | | |
| Seatbelt Reminder and Force Neutral Condition | | |
| Handbrake Reminder, Force Neutral and Emergency Shutdown | | |
| Impact Detection On-screen Notification | | |
| Digital Weight Gauge with Accumulation and Overload Functions | | |
| Travel Speed Display | | |
| Equipment Monitoring | | |
| Engine Vital Monitoring and Emergency Shutdown | | |
| Oil Pressure Monitoring | | |
| Engine Temperature Monitoring | | |
| Transmission Temperature Monitoring | | |
| Coolant Level Monitoring | | |
| Air Cleaner Monitoring | | |
| Hydraulic Fluid Level Monitoring | | |
| Online Reporting (will incur a monitor fee) | | |
| 2G 3G Wi-fi Modem Technologies | | |
| Pre-Start Checklist History | | |
| Operator Management- Licensing Information | | |
| Dashboard Reporting Engine | | |
| Advanced Utilisation Reporting | | |
| Traction, Laden, Distance, Load Efficiency Data | | |
| Automatic Email Alerts - Instant Notification | | |
| Detailed Top 10 Comparison Charts - Fully Interactive | | |
| Birds Eye Interactive Impact Reporting | | |
| Fleet Activity (24/7 analysis) | | |
| Battery Management | | |
| Number of charge/discharge cycles: Dynamic lifespan estimations | | |
| Amp Hour charge and discharge performance | | |
| Charge Factor (efficiency analysis) | | |
| Over-temperature operations event reporting | | |
| Over-discharge operations event reporting | | |
| Low Electrolyte operations event reporting | | |
| Over-temp / over-discharge / low acid alerts, critical shutdowns | | |
| * Conditional on availability of sensors on the vehicle. | | |
Standard Features
Seat/Seatbelt Intelligent Interlock

Intelligent Sequencing interlocking seat and seatbelt sensors ensure operators are wearing their seatbelts at all times. Attempts to bypass the system will alert management of tampering attempts and prevent the equipment from starting.

Operator ID Controls

Swipe Card, PIN pad and Biometric are some of the many methods available to ensure only licensed and authorised operators are able to start and use the equipment. Also keep track of licence details, expiry dates, and refresher training requirements in real-time.

Pre-Start Safety Checklist

A paperless checklist system enables customised condition reports for all plant. Advanced after-start checklist features ensuring brake, steering and other critical functions are all checked prior to full operation. Automatic email notification of fault events, and customisable lock out/tag out features for faulty equipment. Checklists are always available for review and record keeping via the online reporting engine.

Impact Detection

Advanced highly sensitive accelerometers allow ForkTrack to accurately report on any impact events the forklift incurs, with information immediately emailed to management indicating date/time, operator, impact severity, impact direction, speed prior to the impact and also if the impact has triggered a shutdown event.

Impact Shutdown

In severe impact events, the ForkTrack system can tag out the vehicle (after a pre-set shutdown period) to ensure the vehicle is inspected before returning to operation. The vehicle can only be restarted by a supervisor or technician.

Handbrake Interlock

Ensures that the handbrake is always engaged when the operator leaves the vehicle. Automatically engages neutral, and can shut down the vehicle if it is left off and the operator dismounts.

Transmission Control

Stops excessive tyre wear and driveline damage. Ensures the vehicle is travelling below 4kph for any shift change, and below 1200rpm when moving from neutral to in-gear to eliminate wheel spin on take-off.

Engine Vital Monitoring

Monitors and even shuts down equipment that is operating with critical coolant level, coolant temperature, oil pressure, oil temperature or transmission temperature conditions.
Advanced Features
Digital Weight Indicator

Provides your operator with a real-time indication of the load weight, and allows accumulation of loads carried using the ADD function available on-screen. Integrated overload warning assists in keeping the vehicle operating in its safe zone.

Speed & Zone Control

Active speed control and passive speed warnings are both features available in the ForkTrack range of products. Active speed control can also be integrated with zone controls to vary speed restrictions across a site.

Lift/Tilt Lockout

Controls mast movements in situations where the forklift is nearing rated capacity. Understanding capacity limitations and controlling these functions is the key to maintaining safe operations. Constant feedback from the ForkTrack module also keeps the operator informed of the stability conditions in real time.

Overload Lockout

In the event a forklift attempts to lift a load greater than the capacity of the vehicle, the system can actively lock out the lift function to prevent unsafe operations, and also engage neutral.

Automatic Email Alerts

Email Alerts are generated for any events, and can be emailed to subscribed recipients immediately to allow proactive and instant response and follow up.

Battery Management System

Advanced Battery + Charger technology merges seamlessly with ForkTrack to provide leading edge energy management solutions for battery electric fleet.
Online Reporting
Forklift

Forklift equipped with ForkTrack Fleet Management and Safety System.

ForkTrack Module

Compact multi-voltage fully sealed (IP67) module with backlit 3" LCD display and contactless controls. The ForkTrack module also comprises a modem, battery back-up, non-volatile memory and high performance microprocessor in one sleek design.

Wifi / 2G / 3G Communications

Multiple options are available for web connection for the ForkTrack module. The array of technology available ensures the best and most reliable communications in any application, from high density warehousing to remote locale.

Servers

Dedicated high capacity secure servers store all information sent back from the ForkTrack units, allowing full reporting functionality for the life of the vehicle.

Online Reporting

ForkTrack Online Reporting gives fleet managers powerful, real-time control and visibility over their entire industrial fleet. The unique system allows fleet managers, OH&S managers and supervisors to monitor, manage and analyse at company, division, site and vehicle levels. A specifically designed 'dashboard' handles the data analysis, providing clear, concise and interactive charts to enable first glance awareness of fleet performance, efficiency and safety.
Speed Indoor/Outdoor Ranger
Reliable Time of Flight sensor to detect indoor environments
Fail to slowest mode - anti-tamper
Simple and Reliable
Intergrates with most active speed limiting systems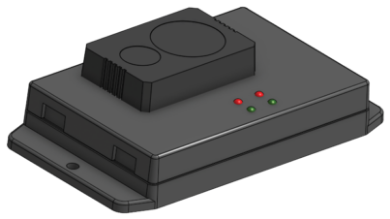 Function and Operation
Operating Principle
The Ranger Indoor/Outdoor Zone Sensor works by utilising a reliable Time of Flight laser range measurement from the sensor, typically mounted on the overhead guard of the industrial vehicle to the roof/ceiling. When operating in an indoor environment a valid range measurement is obtained and processed by the on-board processor. In an outdoor environment no return laser signal is received by the Time of Flight subsystem, and the system can determine the vehicle is outdoors. The processor provides range information and indoor/outdoor indication via the CANbus interface, and also provides a relay output to indicate indoor/outdoor status.
Relay Output
A relay output with common and normally open contacts is provided. Relay closure can be configured to indicate either indoor or outdoor zone presence, but the recommendation is to configure and treat the relay closure to indicate outdoor zoning which generally has a desired higher speed limit, and therefore tamper or failure of the module or damage to wiring looms will result in a default to indoor zoning which can be configured to have a lower speed limit.
CANbus
The device provides raw range information and indoor/outdoor zone status information via the CANbus interface.
Specifications
Parameter
Value
Power Supply
6.7V to 36V absolute maximum
Average Power
1.2W
Operating Range
Indoor:
0.4 – 22m
(Reflectivity 90%)
0.4 – 10m (reflectivity 10%)
Outdoor illumination intensity of 100Klux:
0.4 – 10m (reflectivity 30%)
Divergence angle
2 degrees
Protection grade
IP65
CAN fault protection absolute maximum voltage range
±80V DC
Relay current
5A (maximum, recommend <2A)
Dimensions (excluding wiring harness)
127H x 71W x 31D (mm)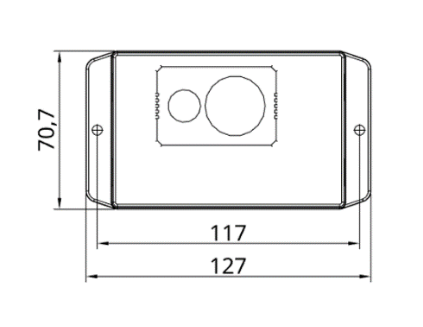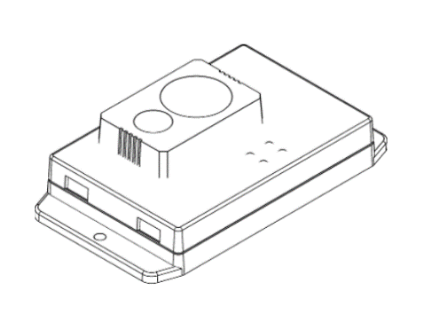 Impact Camera:
Track your impacts with real-time replay
If a picture is worth a thousand words, imagine the value of having video footage of any critical impact within your operations. With Fleet Online's Impact Camera, you'll have peace of mind knowing that everything is captured on film upon impact if an accident occurs. Giving you a clear, distinguishable picture of the events just prior to and afterwards. Fleet Online provides you with the Who, the When and the Where…now you get to see the What.
Increase operator accountability
Enable impact validation
Identify shrinkage issues & product damage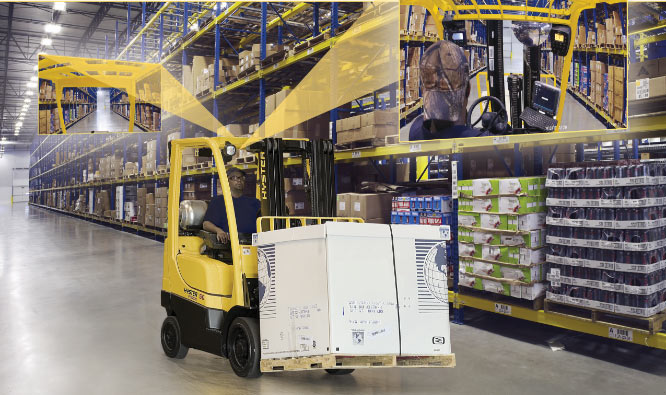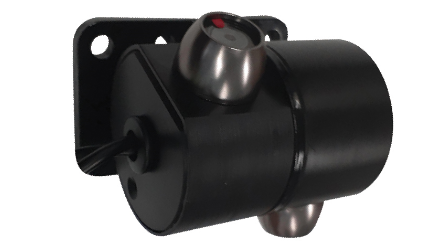 Specifications
Sensor
Dual facing front and rear 1080P SC2233 cameras
Lens
7G (Glass) lens with a IP68 waterproof rating and F 1.9 aperture for capturing images in harsh and low light environments
Resolution
Video: Full High Definition (FHD) 1080P progressive scanning video at 30 FPS for capturing motion and fast-moving content
Photo: JPEG
Dual Channel Recording
Provides visibility to front and rear video during playback
Loop Recording
Captures 3 minutes before and after any critical impact
MP4/Advanced H.264 Compression
Provides high quality images with superior compression which reduces file storage size
Auto White Balance Adjustment
Allows the camera to automatically adjust to changing light sources
Storage
Comes with a class 10, 32GB SDHC (capable of storing 100 events), can upgrade to 128GB micro SDHC (capable of storing 400 events)
Auto Power On/Off
Automatically powers on and off with equipment
Working Humidity
10–80%
Working Temperature
Approximately - 10°–65°C
140° Field of View
Provides large panoramic field of view that is comparable to a human field of view