Upgrade your warehouse for a fraction of the cost and browse Adaptalift's extensive range of high-quality second hand forklifts for sale. While used forklifts may lack the latest features in technology, if you are on a tight budget or looking for something that won't be used on a regular basis, a used forklift might be your best option.
Whether you are looking for a forklift that can keep up with a large amount of heavy lifting, or one to use every once in a while, you should have no trouble finding the perfect forklift for whatever use case from our extensive collection of used forklifts. We stock a variety of second hand forklifts, including counterbalance forklifts, gas forklifts, hydro excavators, side loader forklifts, diesel forklifts and more.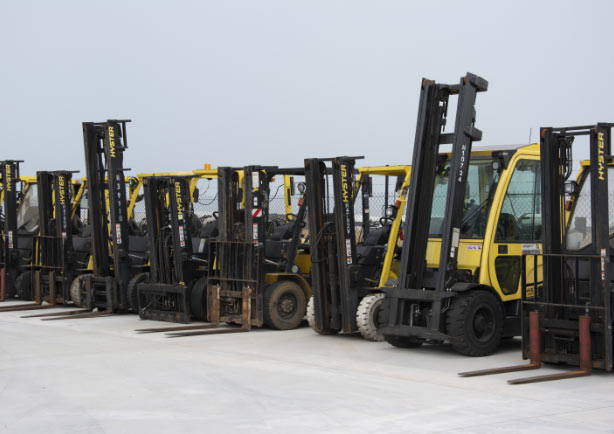 Purchasing a second hand forklift
All our used forklifts have been fully serviced throughout their working life, so you can rest easy knowing that your second hand forklift will operate just as well as a brand new one. Use our advanced search tool to narrow down your search. Select location, type of machine, price capacity, fuel type and even brand. Browse our collection of forklifts from top brands including BT, Combilift, Raymond and Aisle-Master. Adaptalift also transports vehicles interstate, so if you're living in Adelaide but find the perfect forklift for your operation in Brisbane, we can help get it to you.
Purchase a second hand forklift from Adaptalift
For 40 years Adaptalift has supplied a full range of material handling vehicles across a variety of industries, all of which have a completed safety check after each use. If you are looking for turnkey solutions, from spare parts to fleet management, Adaptalift is your go-to supplier for used and brand new forklifts and accessories. Our team is committed to providing not only high-quality machinery but also outstanding customer service throughout the entire process.
If you would prefer to buy brand new or rent, check out our selection of forklifts for sale and forklifts for hire in Adelaide. For additional information on our forklift fleet at Adaptalift, don't hesitate reaching out to our friendly team of experienced professionals. Give our office a call at 13 22 54 or request a quote online. Build your fleet today.