A forklift isn't a cheap bit of machinery, and if the time in which you've been looking to use it isn't quite long enough to warrant a purchase, you might have felt you're out of options. But there is another option. Adaptalift is the supplier that can get your business equipped with a range of forklifts at competitive rental and leasing prices. With us, you can get your materials handling needs squared away with fast and easy forklift hire that won't break the budget.
Adaptalift is a leading provider in the business of selling, renting and leasing forklifts of all kinds. Whether your Brisbane-based business is after quiet and reliable electric forklifts, or rugged all-terrain forklifts for an odd job, you can find what you need here with us.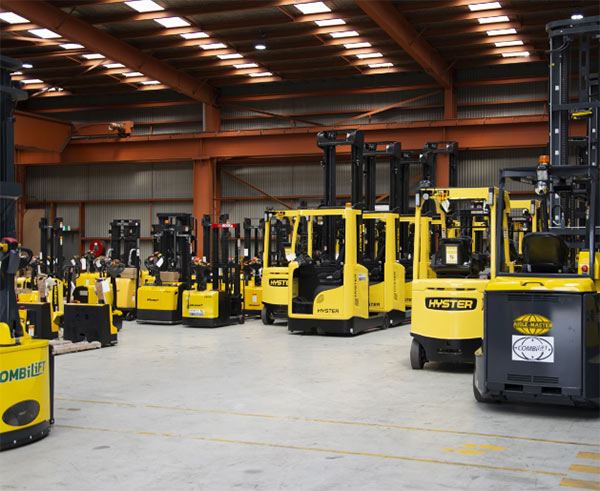 About Adaptalift
Adaptalift started out back in 1982 as Forklift Engineering Australia. Rebranding to Adaptalift in 2016, we've maintained a strong national presence that has made us the go to for forklift hire all throughout the country. Whether you're just looking for forklift hire local to you in Brisbane, or you're looking for a partner that can provide rental forklifts to you in Perth, Sydney and Melbourne as well, Adaptalift is the call to make.
If you're after a more permanent arrangement, we also sell some of the best new forklifts and materials handling equipment money can buy, and rent out many of the same makes and models of forklift as well. Follow the link to see more about buying new forklifts or buying a forklift second hand in Brisbane.
All your forklift hire needs sorted here with Adaptalift
With decades of experience in providing Brisbane based businesses with the best in materials handling equipment, forklifts, elevated work platforms, cleaning equipment and fleet management, Adaptalift has you covered. We have offices all over Australia and we pride ourselves on being the go-to for a wide range of businesses.
If you've been looking to rent, buy or get a hand in maintaining your forklift solutions, don't hesitate to get in touch with the team at Adaptalift today.