Rental Solutions
We have a comprehensive range of forklifts for hire that are affordably priced and come with flexible terms. Our team understands the costs involved in purchasing a unit outright and that's why we provide alternative options to ensure that everyone has access to high quality materials handling and access equipment. We carry models from leading brands throughout the world including Yale, Liftsmart, Aisle-Master, Dingli, Combilift and more. Whether you're a small business looking for a single vehicle or a large-scale operation that requires an entire fleet, look to us with confidence and know that we have the solution to your problems. Call today to speak with a friendly member from the Adaptalift team and we'll happily answer any questions that you may have.
Warehouse forklift hire and rental
If your team works within a warehouse, then our forklift trucks can improve the efficiency, safety and output of your operation. Adaptalift can supply all manner of access equipment including container forklifts, narrow aisle forklifts, high reach forklifts, pallet trucks, scissor lifts, telehandlers and more. We specialise in meeting the needs of businesses on a daily basis and guarantee that you won't have any trouble finding a model that makes a great fit. Designed using durable components and advanced technology, all of the forklift trucks available for hire through Adaptalift are made to handle high capacity work with efficiency and safety in mind.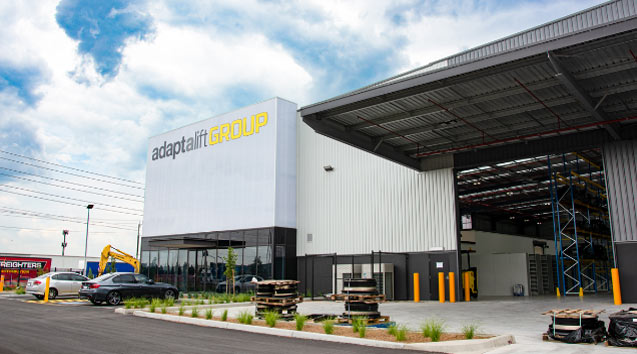 About us
We appreciate the need for high performing vehicles that are reliable. In fact, Adaptalift knows this better than anyone, having started out as a designer of forklift accessories and attachments back in 1982. Today, we pride ourselves on delivering the best materials handling equipment to Australian businesses of all shapes and sizes. Comprising an expert team of passionate individuals, we can help to address any issues that your operation may be facing. We provide an exceptional level of customer service and always go the extra mile to ensure that everyone who works with us gets the best outcome and value for money.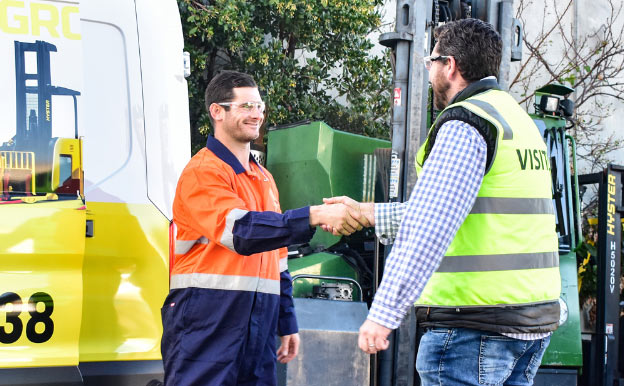 Support and servicing
Adaptalift offers comprehensive support and servicing for all forklifts that we supply. With callouts available 24 hours a day, 7 days a week, you won't have to wait long for assistance when problems arise. Our fully accredited and experienced technicians boast more than 30 years of experience repairing and maintaining all makes and models. We'll come straight to your site to make sure that all vehicles are back up and running in quick time. It's all about giving customers peace of mind so they don't have to worry about costly delays hurting their bottom line. Adaptalift offers preventative maintenance and total fleet management services too.