Electric Scissor Lift
The E-Tech S06-E Electric Scissor Lift is an extremely versatile personnel lifter that provides a large platform for placing items onto for loading and unloading.
With the platform floor reaching up to 5.8 m and providing a reach height of 7.8 m, the E-Tech S06-E Electric Scissor Lift can support up to 230 kg and is jam packed full of standard features including non-marking tyres, tilt sensor and an extendable platform.
2 Year Warranty
Backed by one of Australia Largest Materials handling companies Adaptalift Group
Full service network.
Electronic Drive – Up to 40% better energy efficiency, smoother more controlled driving and lift.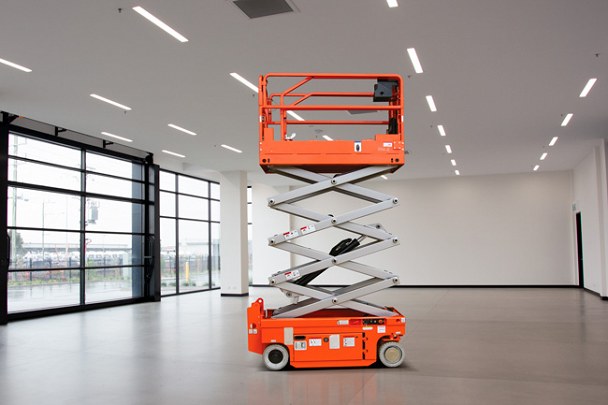 Standard Features:
Proportional controls Automatic pothole protection
Self-lock gate on platform
Drivable at full height
Non-marking tyres 2WD
Automatic brakes
Emergency lowering system
Emergency stop button
Cylinder holding valve
Onboard diagnostic system
Tilt sensor with alarm
All motion alarm
Horn
Hour meter
Safety brackets
Forklift pockets
Folding guardrails
Extendable platform
Charger protection
AC power to the platform
Flashing beacon