Battery-powered and fully hydraulic the KM 105/180 R Bp Classic industrial sweeper is robust yet compact, and is suitable for both indoor and outdoor use.
Robust design of the machine for safe work
Fully hydraulic traction drive, main sweeper roller and side brush drive.
Leads to longer service life of components and machine.
Standard flashing beacon increases safety for user and environment.
Dustpan principle
Guarantees good cleaning results also with fine waste.
Effortless pick-up of coarse waste.
Low dust production.
Simple operation, maintenance and servicing
Intuitive operation using levers.
Main sweeper roller and filter can be replaced easily without tools.
Easy access to all key components.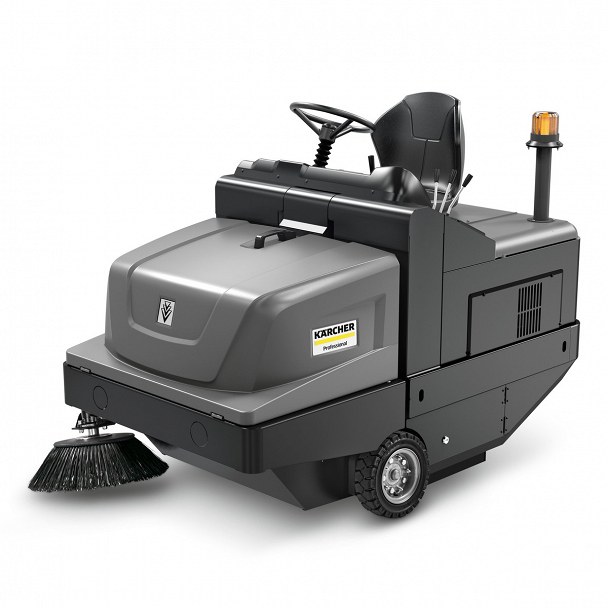 Efficient pocket filter system
Effectively minimises dust production when sweeping.
Also available with optional flat pleated filter or round filter system.
Extremely effective cleaning for a long service life.
Automatic filter cleaning
Regular cleaning extends the service life of the filter.
Reduces dust production, even in extreme external conditions.
Functions reliably with all available filter systems.