Liftsmart's 5T rough terrain 4WD forklifts are equipped with Cummins engines offering powerful performance and reliability whilst being easy to maintain. It can easily adapt to the rugged roads of quarries, timber markets and construction sites as well as wet and slippery roads during inclement weather.
Safety
Independent steering and brake oil circuits reduce interference between brakes and steering, the hydraulic braking system offers superior safety
Structure of the brake valve and accumulator offer greater reliability and safety
Oil filtration is configured to extend the service life of hydraulic components
Operator presence system standard
Operator Comfort
Suspension integrated overhead guard, full floating transmission, complex engine shock absorber and suspension seat provide greater operator comfort by reducing vibration and noise
Extra foot space is provided to significantly reduce operator fatigue, whilst non-slip steps make entering and exiting the unit safer. The newly designed steering wheel, braking system and easy to operate levers provides superior handling capabilities
Excellent upward visibility is provided by a large roof screen
Easy Maintenance
Two piece floor board design make them easy to lift and remove for quick access to the power train
The radiator cover can be easily hand turned to enable quick inspections and servicing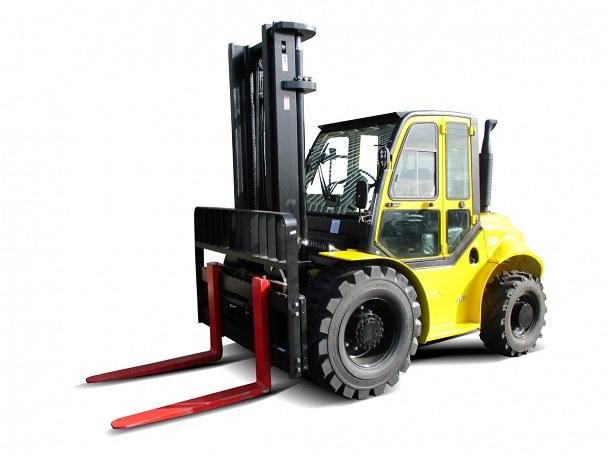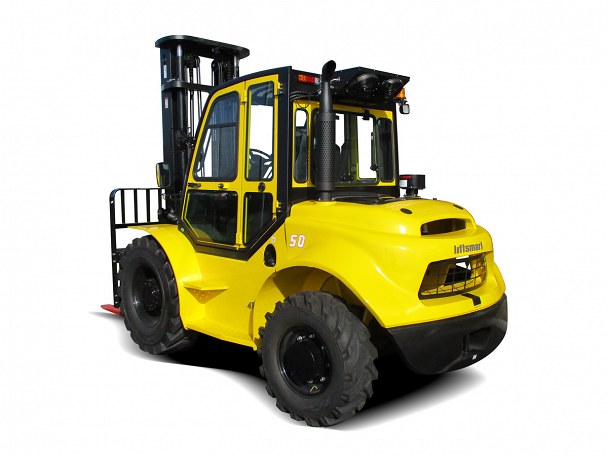 Reliability
Reinforced truck chassis is optimised for the tilt cylinder and steering drive axle installation
Dual air filters and two-stage air filtration are standard features that guarantee the engine can operate longer at optimal levels
The differential is specifically designed for rough terrain and features manual differential locks providing ultimate traction during inclement weather or when operating over rough surface, it prevents wheel spin
Full floating hydraulic drive gear box provides the ability to switch between 2WD and 4WD and can provide higher running speeds and stronger climbing ability
Productivity
The transmission system gets the maximum performance from the engine without reaching high revolutions which saves fuel, reduces noise levels and increases engine life
The new dynamic load sensing hydraulic steering system reduces loss of hydraulics and improves energy efficiency
The new efficient

LED

lights provide greater and longer lasting illumination with reduced energy consumption
Wet brakes offer maximum service life for the brake system
Hydraulic transmission with 3 forward gears reach a top speed of 25 km/h
Manoeuvrability
Ground clearance of 370mm offers greater manoeuvrability and keeps the unit moving over the roughest terrains with a low centre of gravity giving the unit excellent stability.