19ft / 6m Diesel Track Driven Scissor Hire
The Athena 870-BL EVO tracked lift is a further development of the new 870 line and is equipped with a Kubota Z482 twin-cylinder diesel engine, it operates at up to 7.90 meters in height, guaranteeing maximum safety in all use conditions.
Compact and Easily Towable
A collapsible platform means the Athena 870 packs down to a compact size making overhead transitioning safe and easy. With a maximum weight of 2460 kg, it is easily towed by most work vehicles.
Proactive and Dynamic Levelling
This is the next evolution of the unique bi-levelling ability of the ATHENA 870-BL EVO range of scissor lifts. The first of its kind in the world to feature proactive and dynamic levelling, this means that the ATHENA 870-BL EVO now has the ability to instinctively and automatically level in either the stowed or raised position during translation.
Extendable and Collapsible Platform
The extendable and collapsible platform is quick and easy to adjust for extreme access situations. Raise or lower the platform handrails quickly, to keep you on the move.
Book Now
Account Credit
If you have credit with Adaptalift, you can use it to pay for equipment hire at checkout.

Added to your saved items.
You can also bookmark this page or copy the link below:
https://www.adaptalift.com.au/rental/19ft-6m-diesel-track-driven-scissor-hire
Copy Link
Profile
Your profile...
Sign in...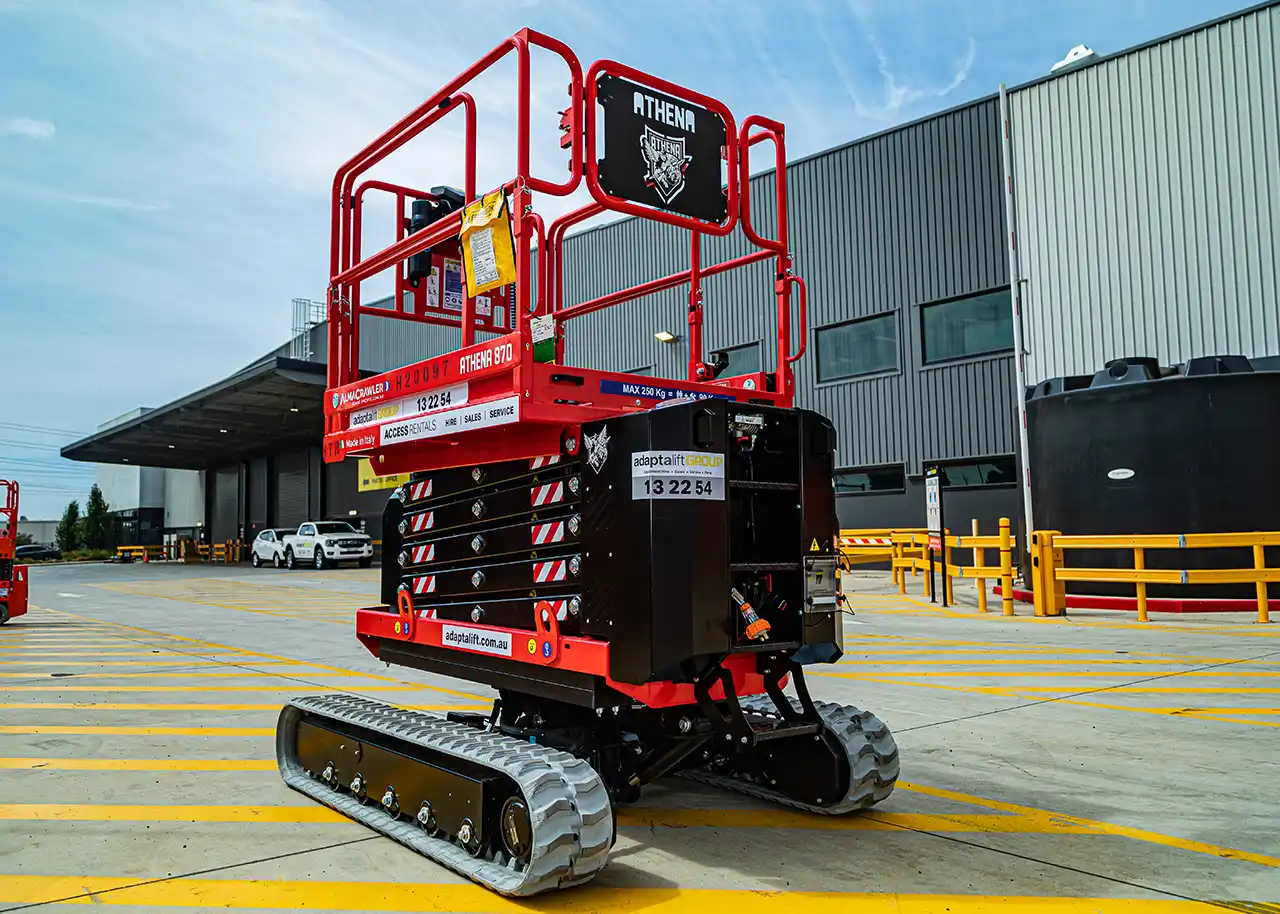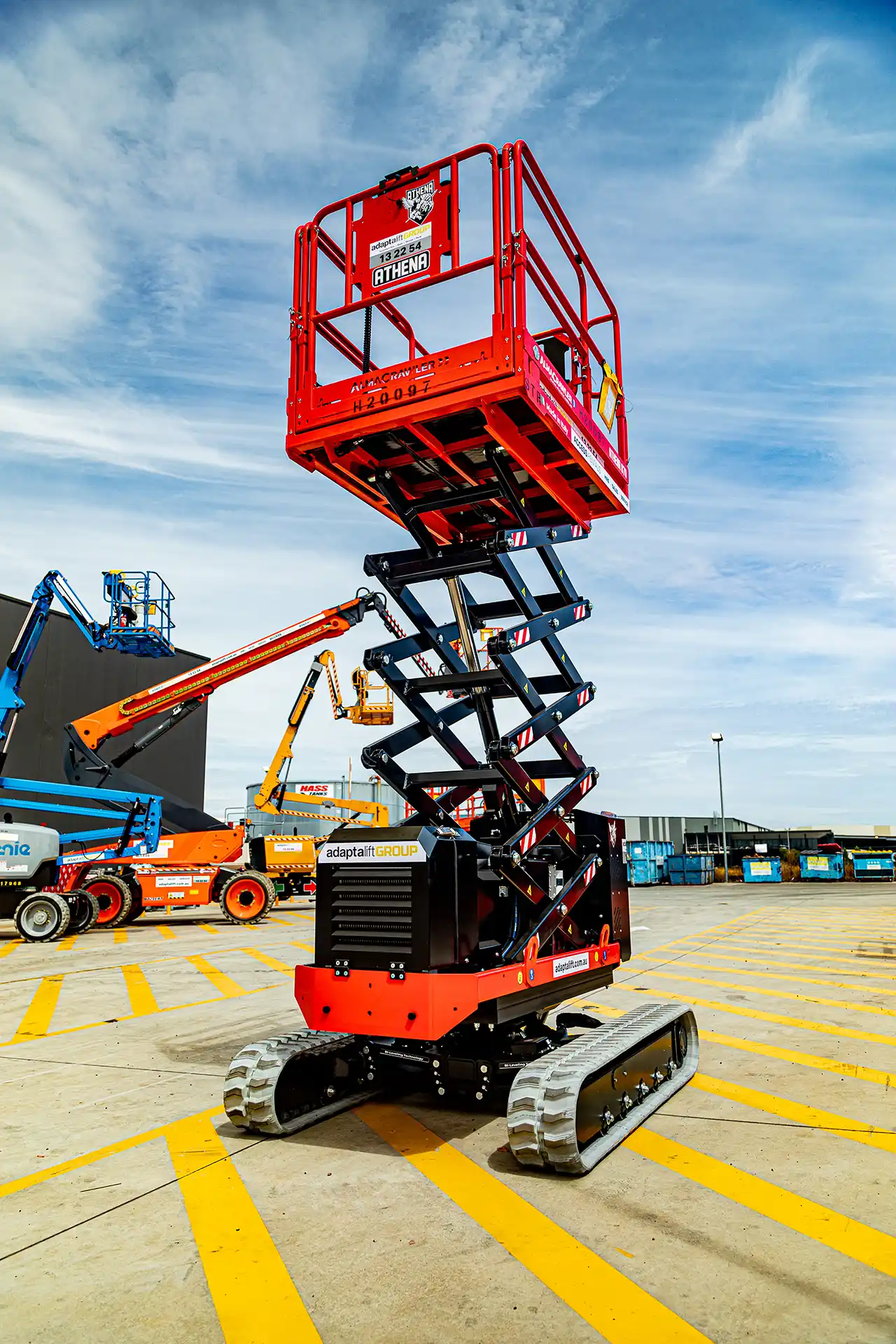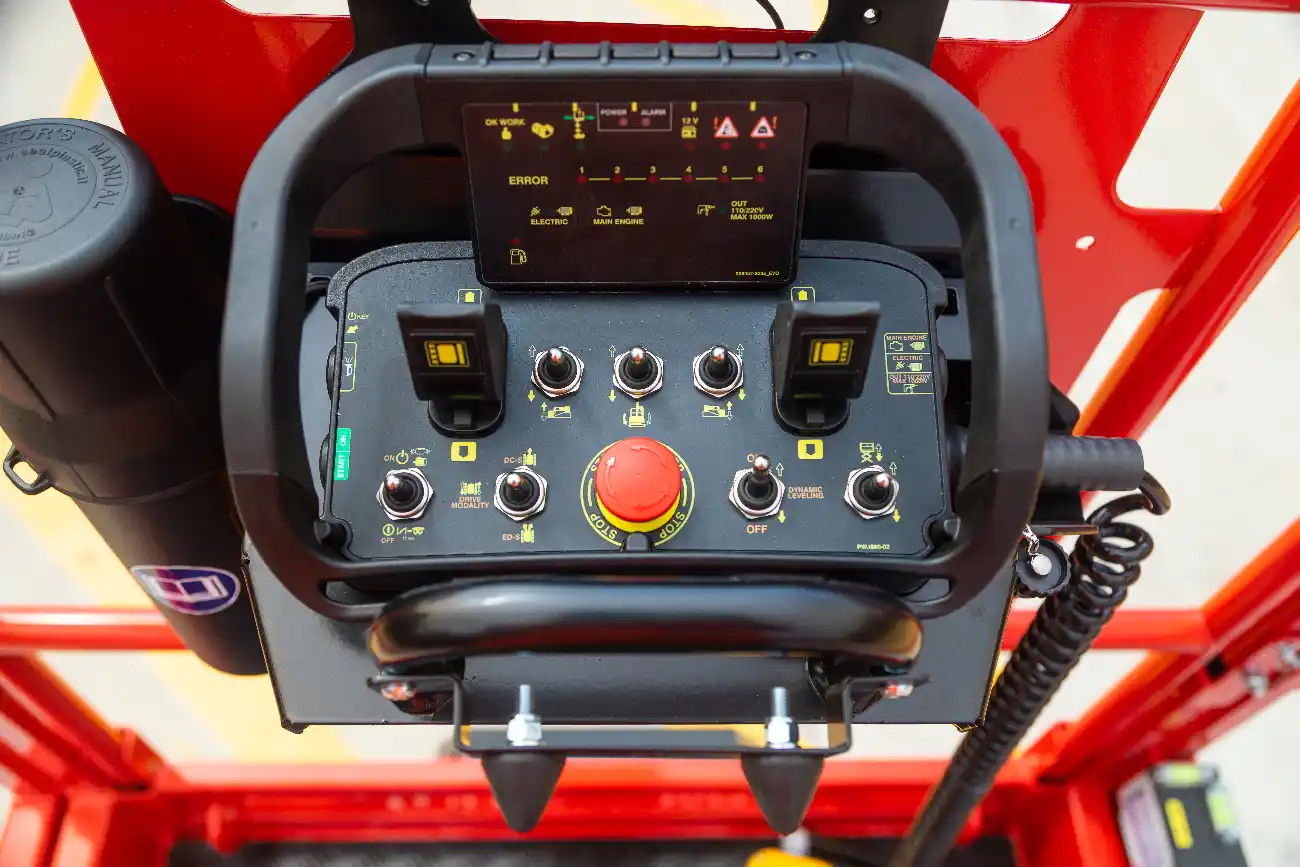 Type:
Track Driven Scissor
Model:
870 BL

EVO

S.W.L:
250kg
Working Height:
7.9m
Platform Floor Height:
5.9m
Overall Length:
2.11m
Minimum Machine Height (Folded Railings & Narrow Tracks):
2.28 (1,98)m
Overall Width:
1.30 ÷ 1.50m
Weight:
2,460kg