Forklift Safety Cage Hire
With a safe working load limit up to 250 kg and space to accommodate up to two people, this type FWP25 forklift safety cage provides the ideal platform for workers to complete short duration and occasional use tasks such as routine maintenance.
Worker safety is paramount, the safety cage is manufactured in accordance with Australian Standard AS 2359.1.
An inward self-closing gate and two floor mounted harness anchor points certified in accordance to standard AS/NZS1891.4:2009 ensures cage occupants are safely secured whilst undertaking works.
A removable tool tray is available for the convenient storage of tools whilst working.
Warning: The use of a safety cage on a forklift should not be considered if the capacity of that forklift is less than 1,800 kg for a counterbalanced type or 1,080 kg for a Straddle-type forklift.
Book Now
Account Credit
If you have credit with Adaptalift, you can use it to pay for equipment hire at checkout.

Added to your saved items.
You can also bookmark this page or copy the link below:
https://www.adaptalift.com.au/rental/forklift-safety-cage-hire
Copy Link
Profile
Your profile...
Sign in...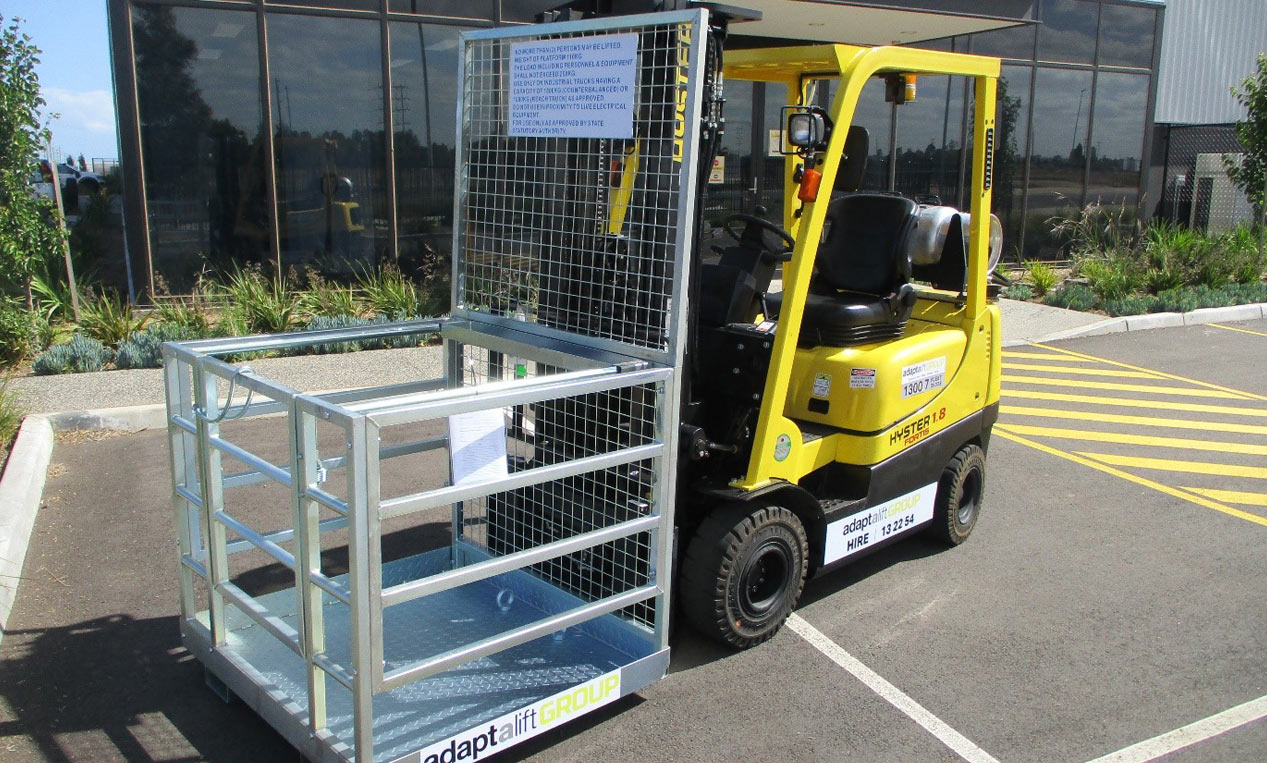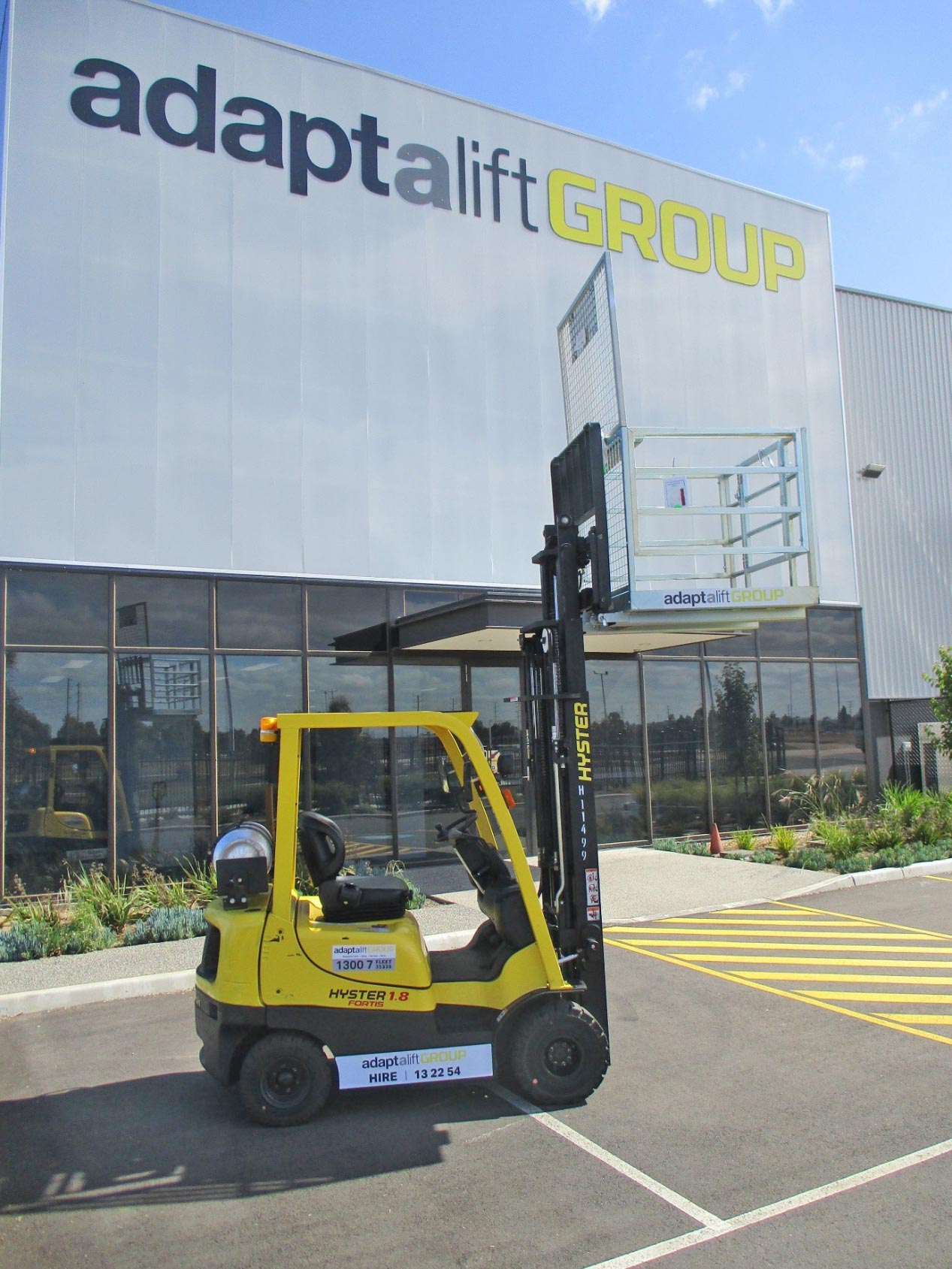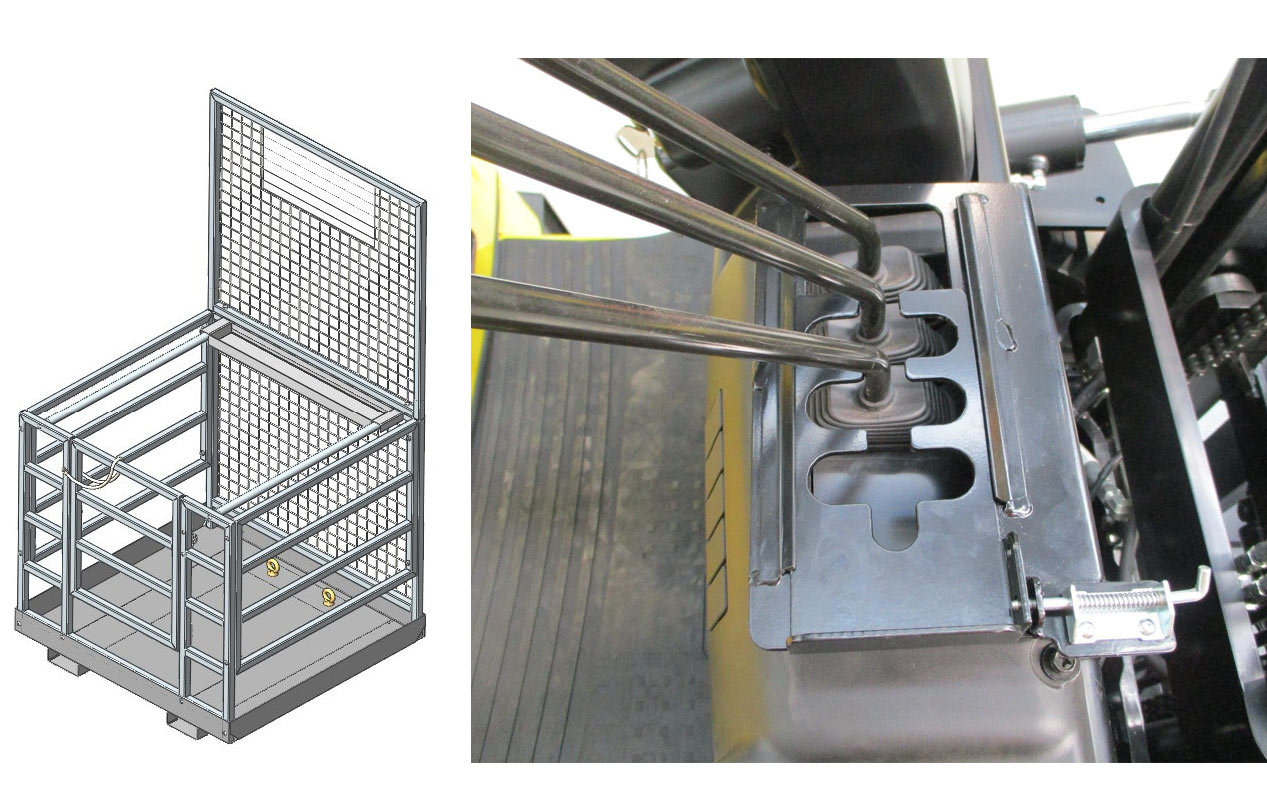 Working Load Limit (

WLL

) 250kg
Load Centre 600mm
Unit Weight 110kg
Pocket Size 160 × 60mm
Pocket Centres 640mm
Horizontal Centre of Gravity 510mm
Vertical Centre of Gravity 600mm
Supplied with Slipper Locking Pins
Zinc Plated Finish