Walkie Reach Stacker Hire
Adaptalift Group have a full range of electric walkie reach stackers for hire.
Our pedestrian walkie reach stackers are ideal for unloading pallets from trucks and utes.
The pantograph reach function allows for easy unloading when the front legs are obstructed.
They are also suitable to working with racking that has bottom beams.
No forklift license is required to operate a pedestrian walkie reach stacker.
Our most popular models come with capacity ranges from 1,400 to 1,500 kg with the following lift heights:
3 Stage Mast – Lift Height 3700mm. Lowered Collapsed Height 1680mm
3 Stage Mast – Lift Height 4500mm/ Lowered Collapsed Height Collapsed H 2090mm
3 Stage Mast – Lift Height 5500mm/ Lowered Collapsed Height Collapsed H 2582mm
Standard Features of our WRT14-15 models:
Side Shift
Pantograph Extended Reach Function
Lead Acid Batteries
Power Steering for easy movement (Only on WRT14 & WRT15 models please note we do have other rental models that do not have power steering).
Narrow Aisle Assist (Only on WRT14 & WRT15 models)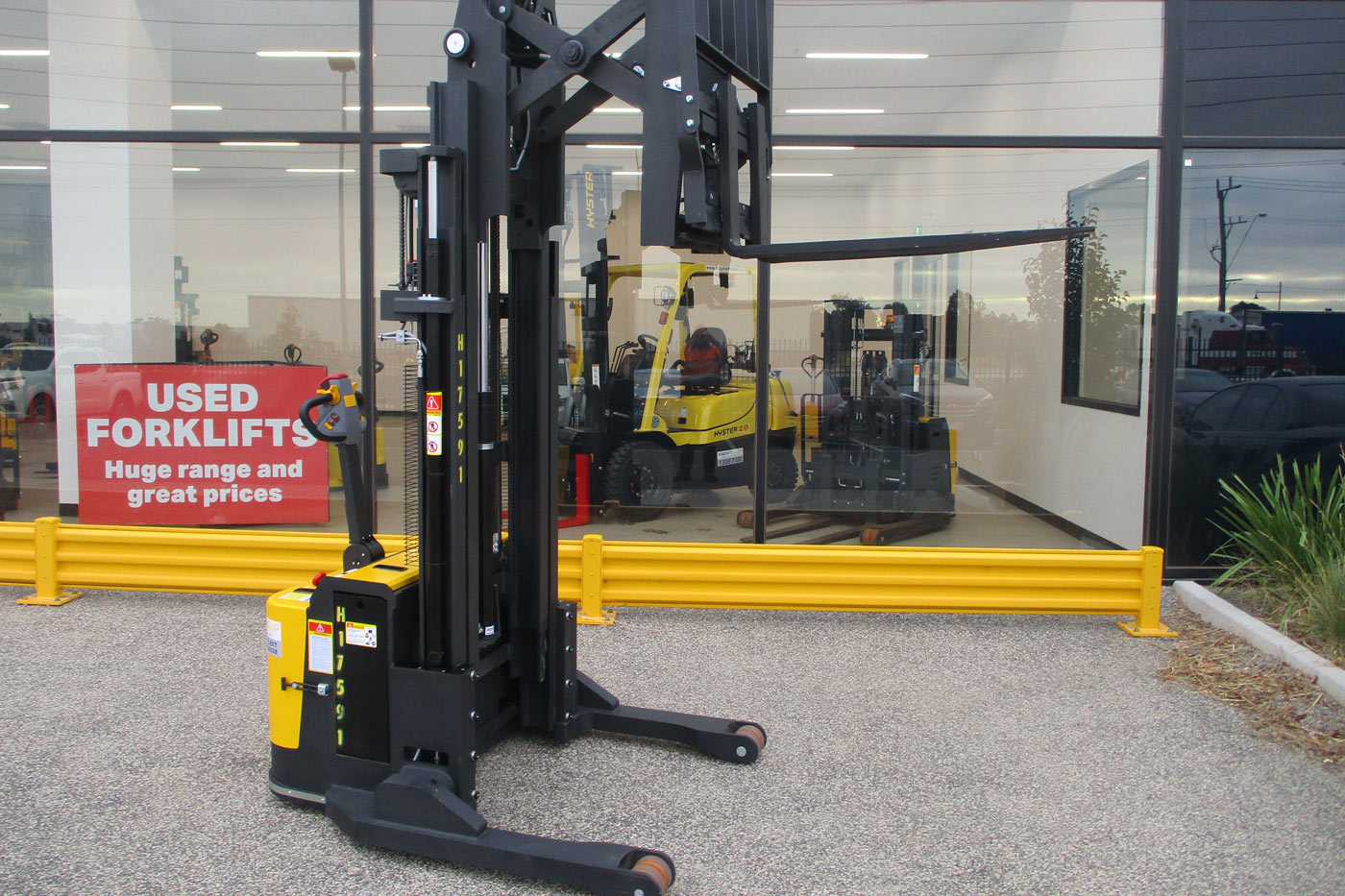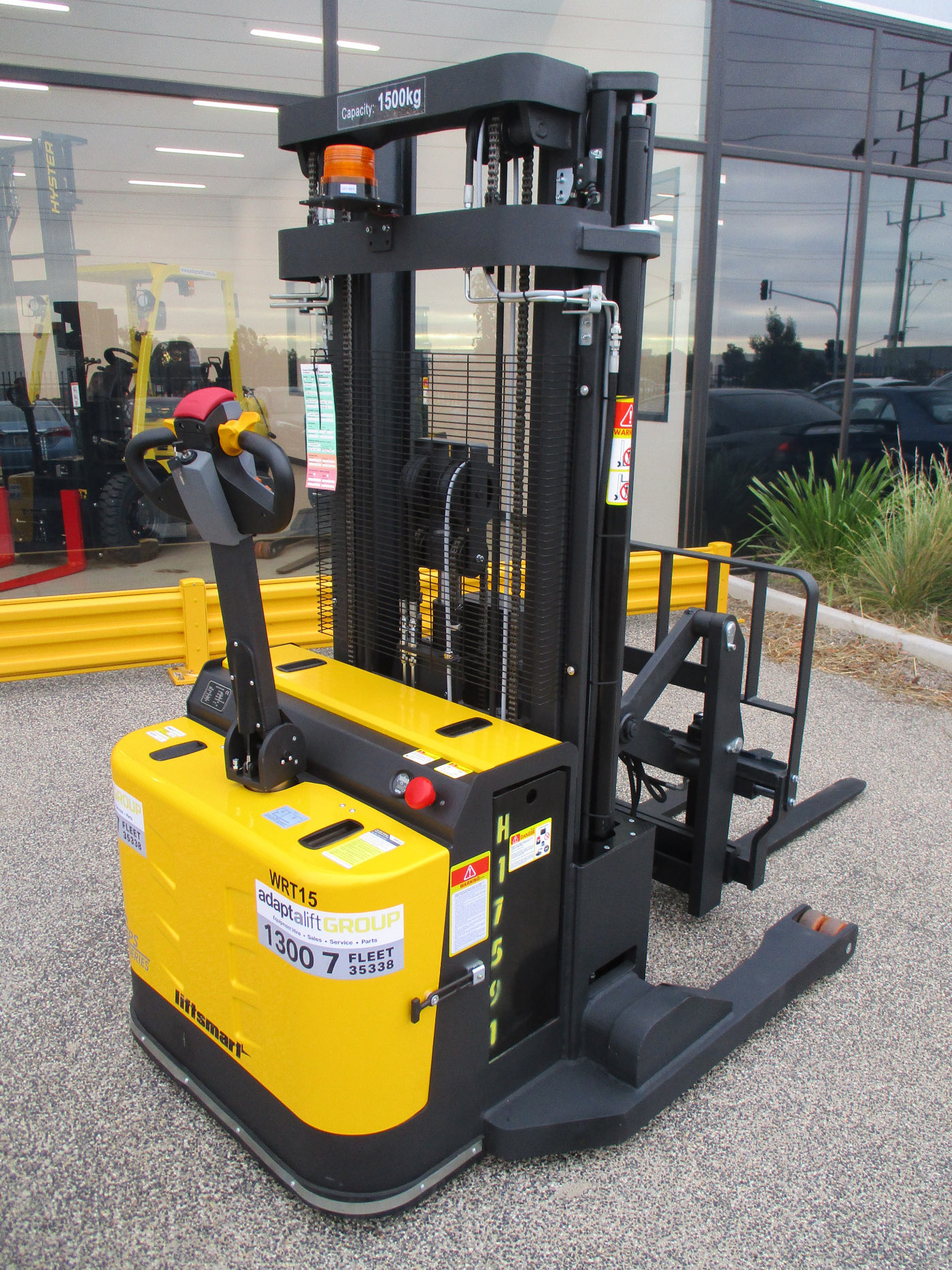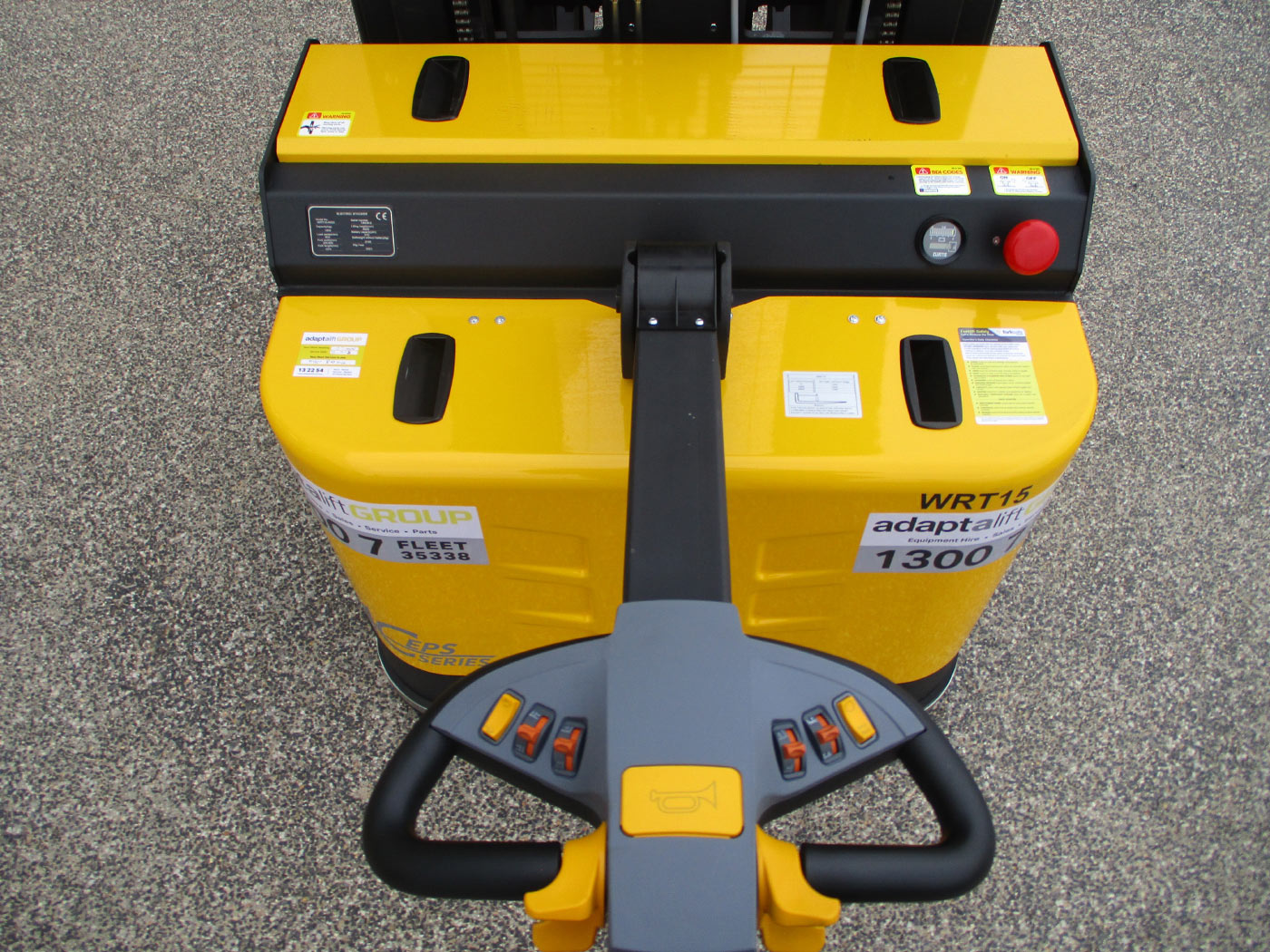 | | WRT14 | WRT15 |
| --- | --- | --- |
| Load Capacity (kg) | 1,400 | 1,500 |
| Load Centre (mm) | 600 | 600 |
| Max Lift Height (mm) | 5,500 | 6,000 |
| Battery Capacity | 24V / 345Ah | 24V / 280Ah |