With a growing emphasis on companies becoming more environmentally responsible, electric forklifts are becoming increasingly popular with forklift fleet managers and operators.
To meet growing demand, Adaptalift Group offers an expansive range of electric forklifts for sale to assist companies with their materials handling operations.
Our range of high quality robust electric forklifts ensure our customers get the best value for money as they're sourced from industry leading manufacturers including Hyster, Yale and Combilift.
Large range of battery electric forklifts for sale
Small, nimble three wheel battery electric forklifts are the ideal materials handling solution for applications either looking to maximise the use of available storage space with the narrowest aisle widths possible or for operating in tight spaces where the unit's smaller turning circle allows for better movement.
Standard four wheel counterbalance electric forklifts are the backbone of many warehouse and logistic operations where their emission-less operation and low operating noise provide a safer work environment.
Battery electric multi-directional forklifts are able to safely handle long loads and transport them through narrow doorways and aisles.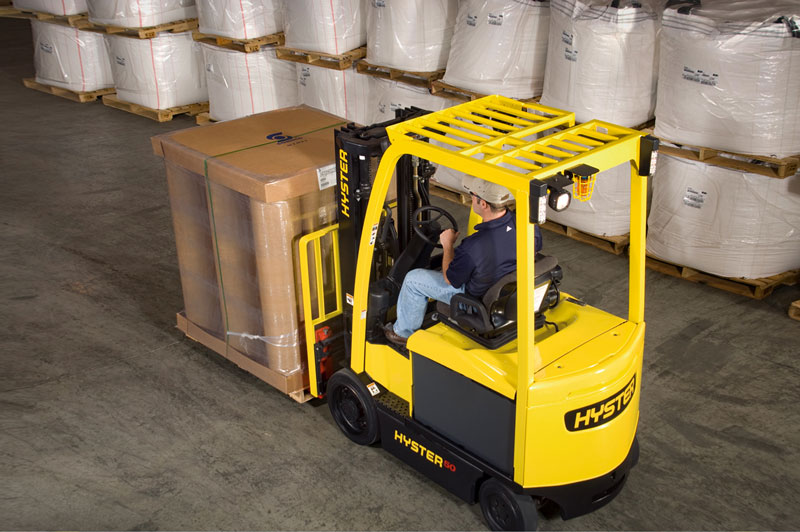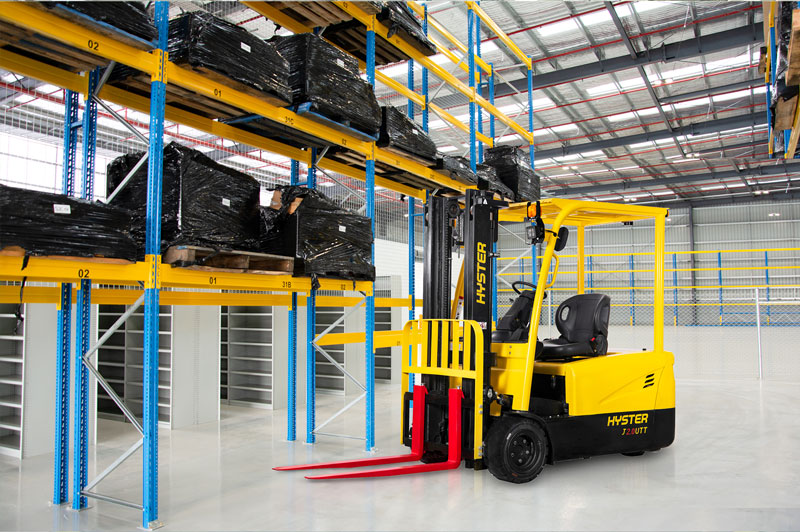 Electric forklifts lower operating costs
One of the major benefits of adopting the use of electric forklifts is the lower operating costs they incur.
The cost of electricity to charge the units is significantly cheaper than fuels such as LPG or diesel which saves companies thousands of dollars in fuel costs, freeing up funds for other opportunities.
Buy electric forklifts in Melbourne, Perth, Brisbane, Sydney and Adelaide
Our extensive range of competitively priced electric forklifts are available across our entire national network of branches located in most capital cities and some regional centres.
We stock a large range of new equipment if you're based in Melbourne, Perth, Brisbane, Sydney, Adelaide or anywhere else across Australia. We only supply the best equipment from leading manufacturers and this extends to boom lifts, forklifts and more.
To find the most suitable unit for your application, contact our forklift experts.