A tough and reliable forklift for everyday use.
The Hyster XT series of counterbalance forklifts replaces its predecessor the TX series with new high performance feature packed forklifts capable of operating in the toughest conditions.
The XT series offers both LPG and diesel counterbalance forklifts with lift capacities including 1,500 kg to 3,500 kg ensuring there is a suitable forklift for every application.
The full XT forklift series includes the following models:
1,500 kg – Hyster H1.5XT
1,800 kg – Hyster H1.8XT
2,000 kg – Hyster H2.0XT and H2.0XTS
2,500 kg – Hyster H2.5XT
3,000 kg – Hyster H3.0XT
3,500 kg – Hyster H3.5XT
The bestselling 2,500 kg counterbalance forklift Hyster H2.5XT has become a stalwart of warehouse, logistic and 3rd party logistic operations Australia wide thanks to its tough and durable design, ergonomic operator controls, low cost of operation, easy maintenance and advanced safety features.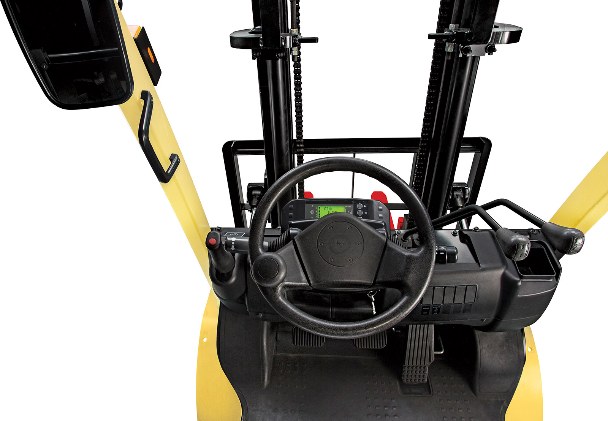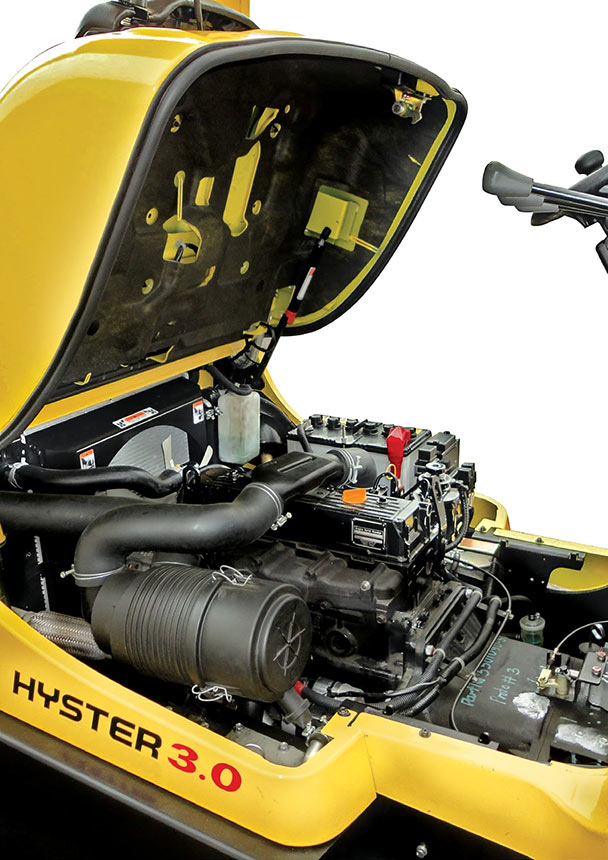 Hyster XT Series Highlights
Proven design and durability for Australian conditions based of 30 years' experience of local conditions
High quality Japanese built forklifts
Backed by Hyster's strong commitment to quality and dependability
Unmatched lower cost of operation
Up to 20% more retained capacity at full lift height compared to leading competitors
Heavy-duty industrial engines deliver power efficiently with 500-hour service intervals
- Diesel options feature the heavy duty Yanmar 2.6L or 3.3L diesel engines.
Engines are fully isolated from the frame and axle to prevent direct transmission of noise and vibration.
With excellent all-around and through-mast load visibility, rigidity and low settling times at elevation, the class leading Hyster masts give precise and confident operation over a long service life.
Drivers enjoy easy and comfortable operation, keeping them productive through a shift.
Personalise the XT to meet specific site challenges. Options such as traction speed control, light kits (halogen or

LED

), pedestrian awareness light, side shifts, side shifting fork positioner, telemetry systems and more are available straight from the factory.
Where attachments are needed, fourth function hydraulics with interlock allow use with clamping attachments.
Superior filtration system, robust clutch packs, sealed electrical connectors, O-ring face seals and hall-effect sensors all contribute to reducing service requirements and a low cost of operation.
Hyster XT Series Advanced Features
HSM™ Stability System Hyster Stability Mechanism™ reduces truck lean in turns, improving lateral stability enabling operators to travel over uneven surfaces with confidence.
Reverse Assist Grip the rear grab handle provides an excellent hand hold for reverse driving whilst providing easy access to the auxiliary horn button.
System and Operational Alerts audible and visible operational alerts including signal lights, rotating beacons and reverse buzzer.
Ergonomic Seat operators can select their desired seating position with fore/aft and backrest recline adjustment, whilst the weight adjustment knob on the full suspension seat ensures the most suitable suspension for the individual.
Side Shift optional feature for adjusting and aligning loaded goods.
All Weather Steel Cabin (optional feature) optional steel cabin protects the operator and provides comfort under harsh working conditions. Optional cabin fan is also available.
Easy Operator Access the low wide step, ample shoulder clearance and flow lined design of engine hood, ensures easy operator accessibility upon unit ingress/egress.
Exclusive Vista™ Mast the high strength design improves capacity retention at high lifts, whilst offering excellent visibility and rigidity for this class of truck.
Operator Presence System traction interlock prevents travel and hydraulic interlock prevents use of hydraulic function when operator is not seated.
Ergonomic Steering Column the infinitely adjustable tilt steer column allows operators to easily obtain a comfortable driving position. The 300mm diameter steering wheel is offset to the left for even greater driver comfort.