Maximise uptime with forklift operator-preferred ergonomic features and unbeatable performance in even the toughest conditions.
The new Hyster XT series replaces the TX series of internal combustion counterbalanced forklifts.
Incorporating proven design processes and systems.
Hyster's strong commitment to quality and dependability.
Unmatched low cost of operation.
Ergonomic Steering Column the infinitely adjustable tilt steer column allows operators to easily obtain a comfortable driving position. The 300mm diameter steering wheel is offset to the left for even greater driver comfort.
All Weather Steel Cabin (optional feature) steel cabin protects the operator and provides comfort under harsh working conditions. Optional cabin fan is also available
Ergonomic Seat operators can select their desired seating position with fore/aft and backrest recline adjustment. The weight adjustment knob on the full suspension seat ensures the most suitable suspension for the individual.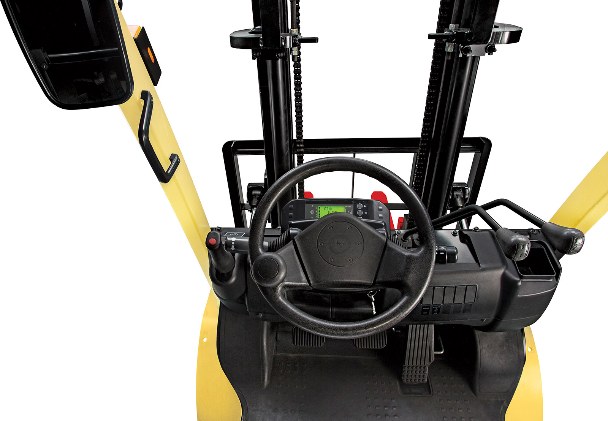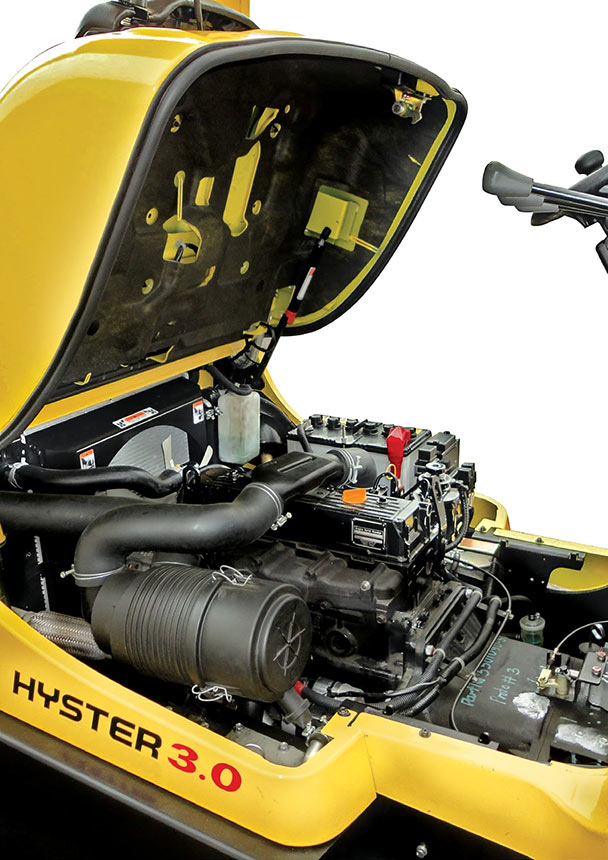 The Hyster XT continues to be the class-leading solution for all materials handling needs.


Exclusive Vista™ Mast the high strength design improves capacity retention at high lifts. Excellent visibility and rigidity for this class of truck.


HSM™ Stability System Hyster Stability Mechanism™ reduces truck lean in turns, improving lateral stability. The design enables the operator to travel over uneven surfaces with confidence.
Operator Presence System traction interlock prevents travel and hydraulic interlock prevents use of hydraulic function when operator is not seated.


System and Operational Alerts audible and visible operational alerts including signal lights, rotating beacons and reverse buzzer.
Reverse Assist Grip the rear grab handle provides an excellent hand hold for reverse driving while giving access to the auxiliary horn button.


Side Shift optional feature for adjusting and aligning loaded goods. It has a new structure to facilitate utmost productivity
Easy Operator Access the low wide step, ample shoulder clearance and flow lined design of engine hood, ensures easy operator accessibility upon unit ingress/egress.


See specs table for the range of available capacities.