The Hyster UT Series provides the ideal solution to meet your less frequent usage needs, without compromising on performance.
The Range
The range consists of 2,000 – 3,500kg. IC counterbalance, pneumatic tyre forklift trucks, available in four different capacities:
2,000KG – H2.0UT / 2,500KG – H2.5UT
3,000KG – H3.0UT / 3,500KG – H3.5UT
Each model is available with diesel, LPG or dual-fuel power, a single-speed powershift transmission and a range of front end equipment options to suit varying application requirements.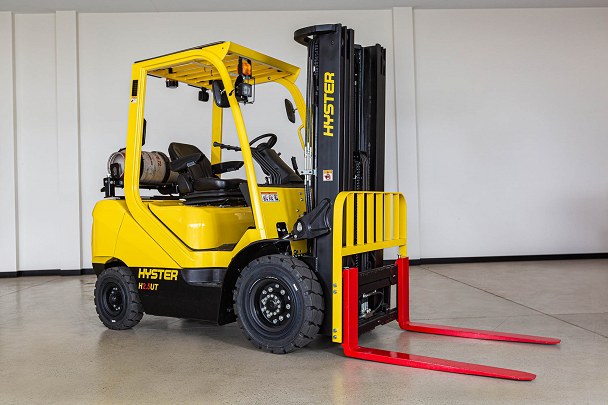 Easy to Operate
The ergonomically designed operator compartment, with a familiar automotive layout, means that drivers will be able to work comfortably. A range of standard features and options help to ensure that the truck is configured to the needs of the application.
Serviceability
Due to the simplicity of the components and specifications, servicing can be carried out quickly and easily.
Low Cost of Ownership
The use of high quality, robust components, efficient filtration and excellent cooling helps contribute to reliable operations and lower wear and tear. This, together with the fast availability of cost-effective replacement parts helps to reduce service and maintenance requirements and costs.