The Yale UX forklift range is the ideal materials handling solution for infrequent usage without compromising on performance.
The H4.0-5.0UX series offers three different forklift specifications with safe lifting capacities ranging from 4,000kg to 5,000kg.
H4.0UX – 4,000kg
H4.5UX – 4,500kg
H5.0UX – 5,000kg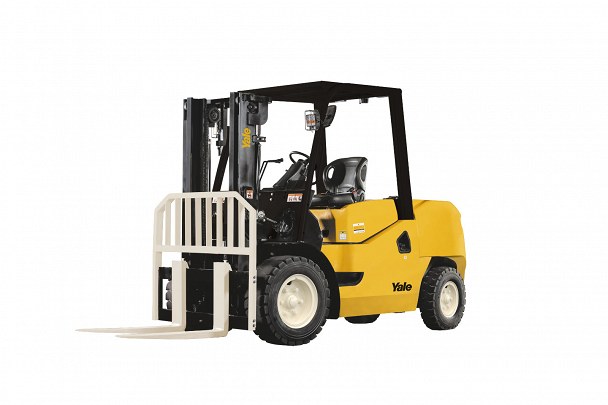 Each model is available with 2 speed diesel forward and 1 reverse power-shift transmission to suit a wide variety of applications.
Easy to Operate
The UX series ergonomically designed operator cabin with a familiar automotive layout allows drivers to work comfortably.
A full range of standard and optional features allow the forklift to be precisely configured for specific applications.
Serviceability
Simple components and specifications allow for quick and easy servicing.
Low Cost of Ownership
The use of high quality superior components, efficient filtration and superior cooling increases the reliability and operation of the forklift.
In conjunction with fast availability of cost effective spare parts reduces service and maintenance costs reducing the forklifts total cost of ownership.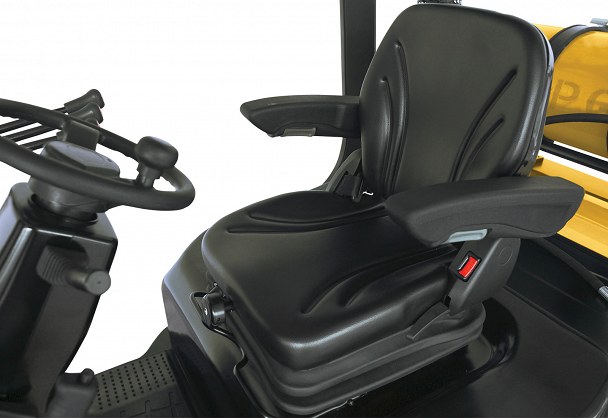 Key Features
The UX series has been specifically engineered for drivers with comfort, safety and ergonomics.
High Strength Overhead Guard
UX series forklifts are fitted with a high strength profiled steel overhead guard providing enhanced protection to operators from falling objects

OEM

Suspension Seat
Forklifts are fitted with a full ergonomic

OEM

suspension seat that offers superior comfort and is fitted with an operator presence system as standard
Low Step Height
Conveniently placed steps allow quick and safe access to the operator cabin for operators of various height
Wide View Mast
Yale's wide view Vista mast provide operators with excellent forward visibility of the load and surrounds optimising ergonomics and truck productivity
Small Steering Wheel
All forklifts are fitted with a fully adjustable steering wheel providing up to 8 degrees of tilt adjustment allowing adjustment for all operators
Industrial Engine
The UX series are fitted with class leading Mitsubishi industrial engines providing superior reliability and easy sourcing of spare parts