Reach Truck Hire
The Hyster Matrix reach truck contributes to the best warehouse space utilisation and warehouse throughput.
Powerful AC technology on traction, pump and steer motor delivers superior performance and fast turnaround. The ergonomically designed, raised operator position and advanced mast design maximise visibility when load handling, contributing to faster cycle times and superb operator productivity.
Durable frame and mast construction allows smooth, stable operation when handling heavy loads.
High travel and acceleration speeds, with seamless direction changes, deliver faster cycle times.
180° and 360° progressive steering provides superb narrow aisle manoeuvrability.
Spacious driver compartment, with a fully adjustable seat, allows generous leg and head room for operator comfort.
On board diagnostic display for early warning of maintenance requirements.
Book Now
Account Credit
If you have credit with Adaptalift, you can use it to pay for equipment hire at checkout.

Added to your saved items.
You can also bookmark this page or copy the link below:
https://www.adaptalift.com.au/rental/reach-truck-hire
Copy Link
Profile
Your profile...
Sign in...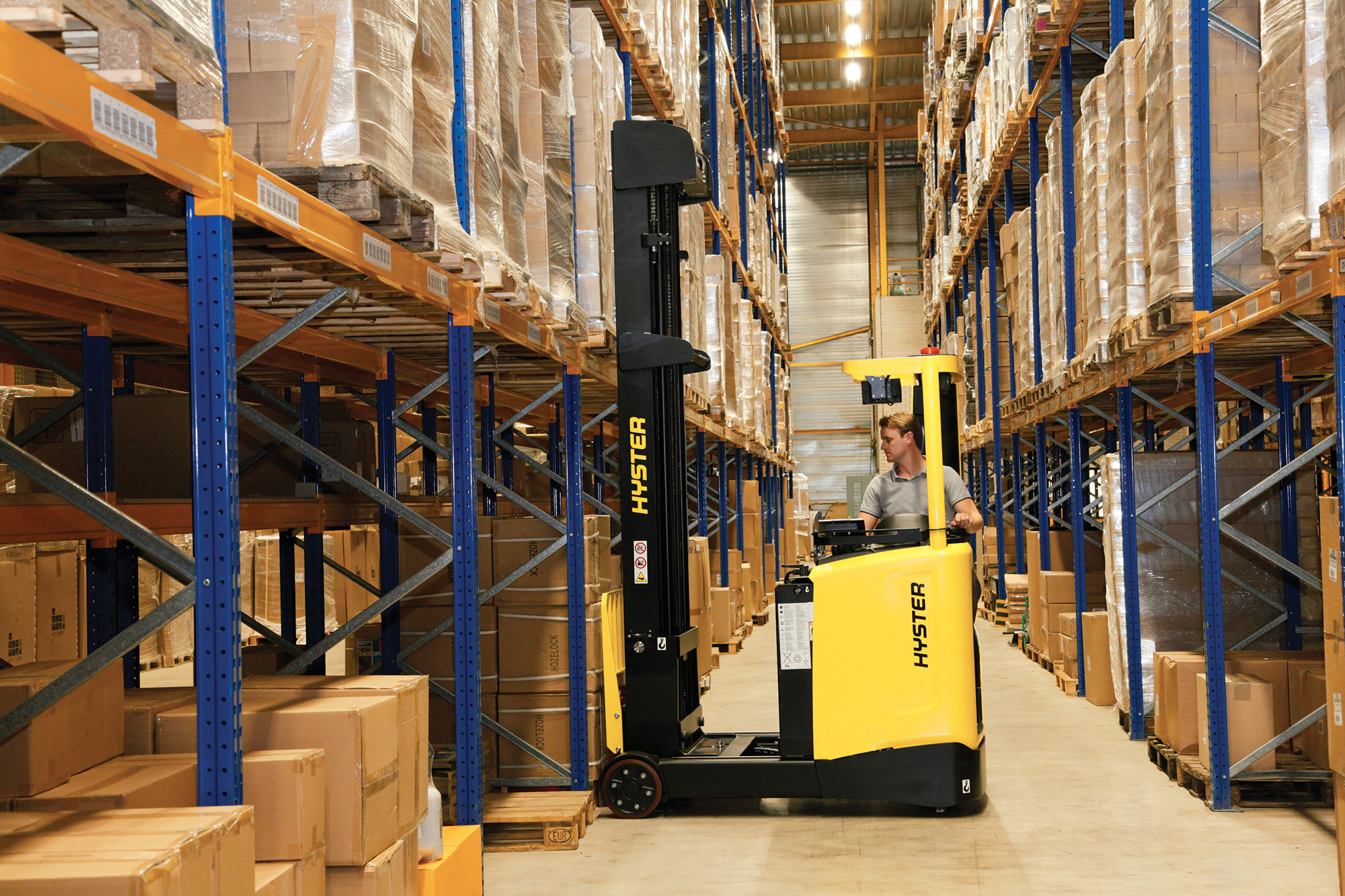 | | R1.4 | R1.4H | R1.6 | R1.6H | R1.6N | R2.0 | R2.0H | R2.0W | R2.5 |
| --- | --- | --- | --- | --- | --- | --- | --- | --- | --- |
| Load Capacity (kg) | 1,400 | 1,400 | 1,600 | 1,600 | 1,600 | 2,000 | 2,000 | 2,000 | 2,500 |
| Lift Height (mm) | 6,880 | 8,720 | 6,880 | 9,180 | 8,720 | 6,430 | 11,430 | 11,430 | 11,430 |
| Battery Capacity (V / Ah) | 48 / 375 – 800 | 48 / 375 – 800 | 48 / 375 – 800 | 48 / 375 – 800 | 48 / 375 – 640 | 48 / 500 – 960 | 48 / 625 – 960 | 48 / 625 – 960 | 48 / 625 – 960 |