The Adaptalift difference
Our small rental forklifts are fitted with a variety of mast configurations, providing some of the highest maximum lift capacities at lift heights in the industry.
We offer our small hire forklifts in a range of fuel types including LPG and battery electric, ensuring a suitable unit is available for all applications.
For customers that require extra power when operating outdoors and unloading deliveries from truck beds, our LPG forklifts are the ideal handling solutions. Similarly, our emission free battery electric powered small forklifts are the ideal handling solutions for indoor warehouse work where ventilation may be an issue.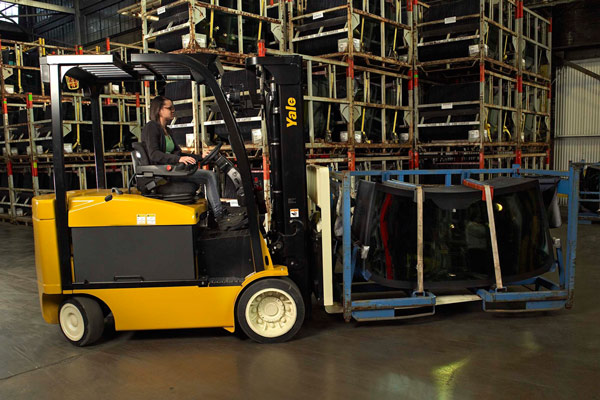 Benefits of Forklift Rentals
Small forklift rental can provide many benefits to businesses, including:
Meeting seasonal peaks
Access to the latest technology
Eliminating dormant equipment
Reducing maintenance costs
Financial certainty
Meeting Seasonal Peaks
For companies that deal with seasonal peaks or unexpected temporary high volumes of goods, renting a forklift can be the most efficient way to meet the temporary increase in demand.
Eliminate Dormant Equipment
Hiring a forklift only during high periods of demand ensures the company is only paying for the units when they are being utilised to meet peak demand. This eliminates the costly potential for businesses having to store and maintain underutilised equipment when seasonal peaks end if forklifts are purchased outright.
Access to the Latest Technology
Short-term hiring of forklifts allows businesses to access the most up to date units with the latest technology and features.
The utilisation of newer units with advanced features and better safety can have a positive impact on a company's long-term forklift fleet.
This is because they're able to trial the latest units during peak times and then potentially adopt the newer and safer equipment when looking to replace their older MHE units.