In addition to supplying customers with the full range of new Combilift multi-directional forklifts, we also have a national inventory of high quality used Combilift forklifts for sale.
All of our used Combilift forklifts are inspected by a highly experienced and skilled technician before being delivered to our customers to ensure they're safe and performing to optimum levels.
We offer used Combilift forklifts in a range of configurations with a variety of lift capacities, mast lift heights and fuel types catering to a variety of indoor and outdoor applications.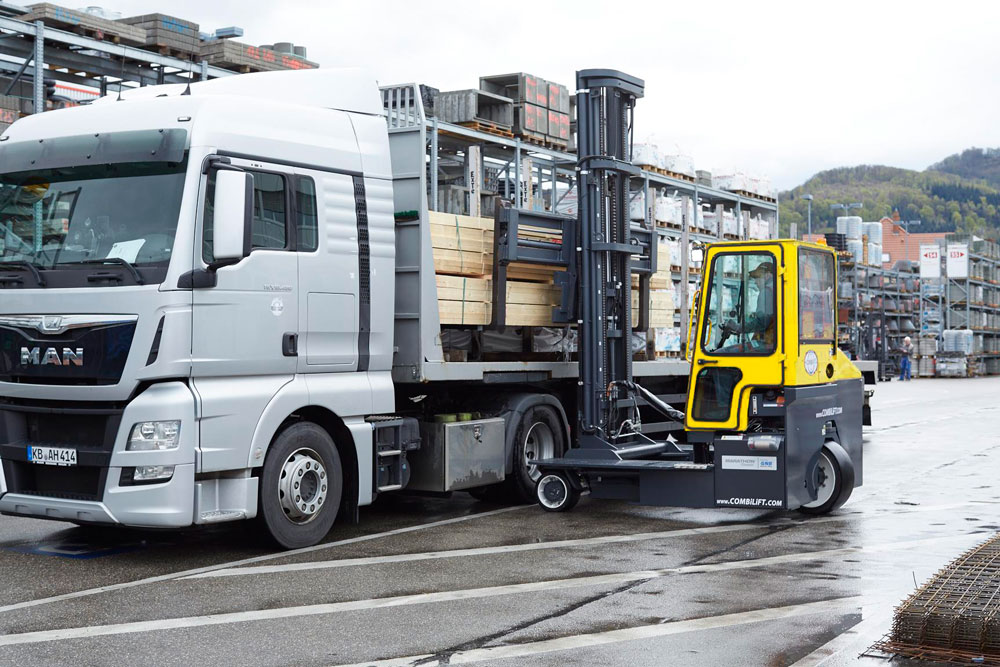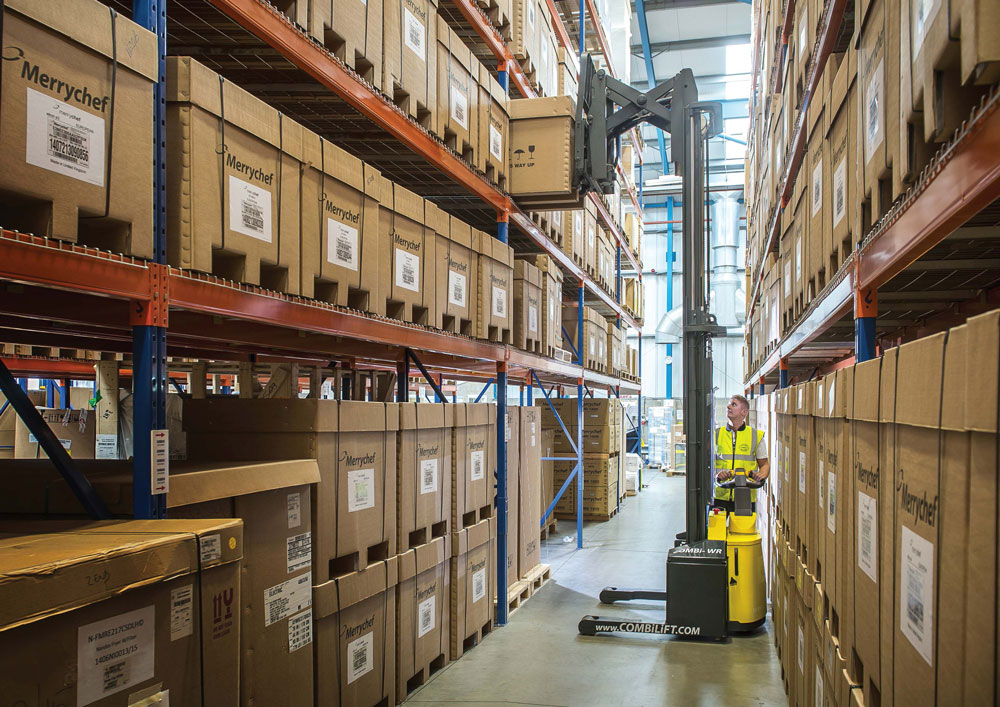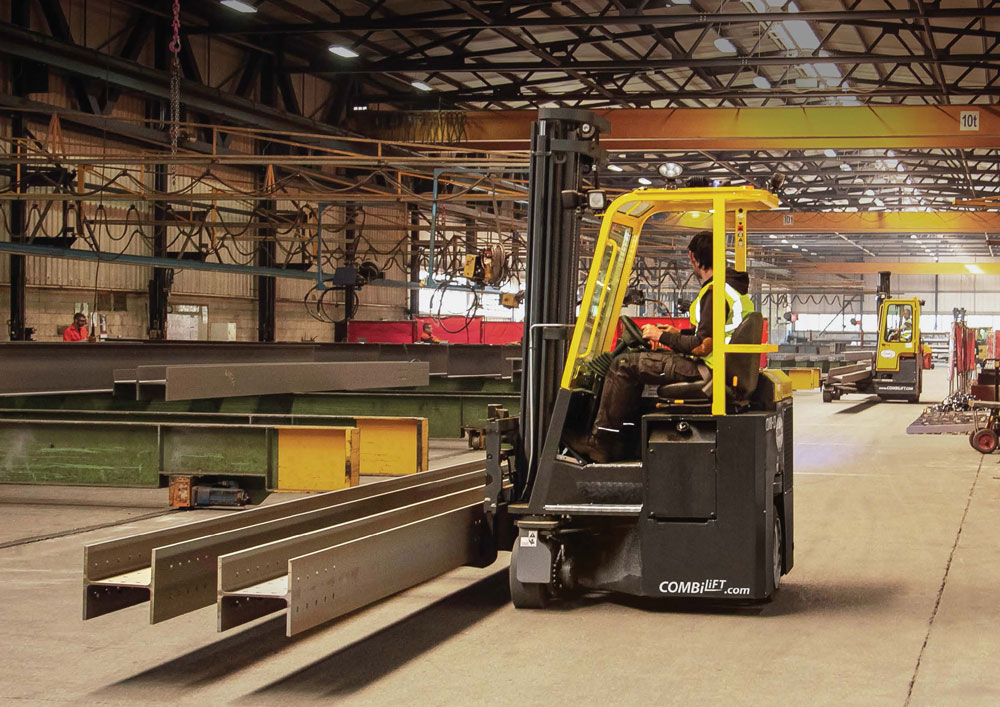 Safer Long Load Handling with Combilift
Decreased Forklift Movements and Increased Efficiency
Combilift's range of multi-directional forklifts offer owners and operators the opportunity of greater safety and efficiency in their lifting operations.
Combilift C and CB Series units are effectively three units in one. Thanks to their revolutionary design, it is able to operate as a side-loader, counterbalance or narrow aisle forklift depending on the task at hand.
The ability for the one Combilift unit to manoeuvre long loads provides increased safety as it removes the need for unnecessary forklift movements. It also removes load handovers between units such as from a counterbalance forklift unloading a load from a delivery truck to a side-loader that can successfully navigate the load through a narrow warehouse door.
Greater Versatility and No Elevated Loads
Manoeuvring long loads with a counterbalance forklift can greatly increase risks to operators, spotters and surrounding structures and equipment. This is due to the load often needing to be raised high in the air to be able to navigate around obstacles which is considered a hazardous practice.
Due to the length of the load and its weight, there is a high chance of instability and the risk that the load may fall off the tynes potentially causing damage, injury or death.
The Combilift's dual ability to operate as a counterbalance forklift and side-loader eliminates the need for elevated loads.
The unit is able to safely manoeuvre long loads around objects thanks to its 4-way movement ability combined with the integrated low level base that allows loads to be rested securely during transport.
Narrow Aisle Operation and Space Saving
Combilift unit's 4-way ability allows for quick changes of wheel direction to enable sideways travel down narrow aisles or through narrow doorways.
Capitalising on this, its narrow operation ability allows adopters to increase the available storage space to allow for larger quantities of stock to be stored providing positive benefits to their stock supply chain and availability.
Increased Operator View
Another safety benefit for adopters of used Combilift forklifts is the increased operator view.
Due to the unit's cabin being mounted to the side of the mast, the operator has a clear view of the entire load.
They're able to view the load and its surrounds for the entirety of transport, seeing any potential obstructions and danger within the path of the load to quickly react and make necessary action in a timely manner.