The Liftsmart ES series electric fork over stacker is suitable for a wide variety of warehouse pallet moving applications.
Units are available in five unique models:
Duplex Mast: 1,200kg / 1,500kg / 2,000kg lift capacities
Triplex Mast: 1,500kg / 2,000kg lift capacities
Duplex mast models offer a maximum lift height of 3,540mm whilst triplex mast models can lift to a maximum of 5,095mm.
All models are powered by 24V/210Ah batteries that allow the unit to travel at a maximum of speed of 5km/h whilst fully laden.
High quality electromagnetic brakes fitted to all models ensure units are always safely bought to a stop when fully loaded or in an emergency.
Handle
All operating elements on the handle are easy to reach.
Electric power steering (optional)
Electric power steering brings effortless operation and easy manoeuvring even in narrow spaces.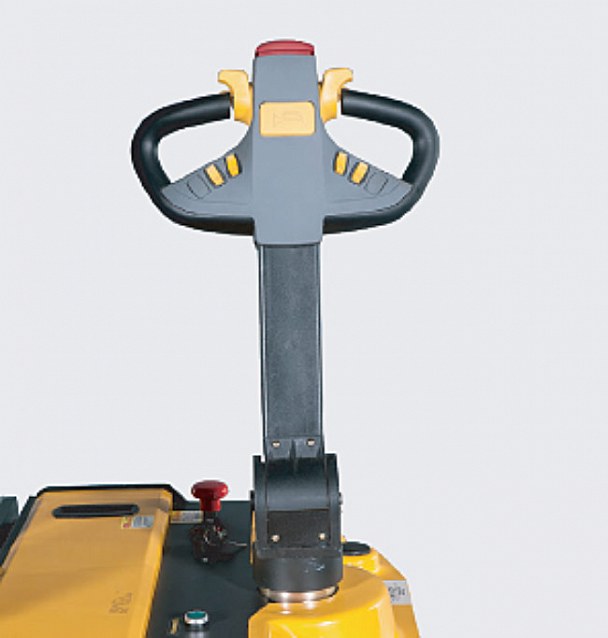 The innovative AC drive system
Offers strong power, precision control, and excellent performance. A High strength gearbox with long working life. A durable hydraulic unit, good quality cylinder and hose ensure high reliability of hydraulic system whilst reducing noise emissions.
Standard battery
Long operating time with high capacity.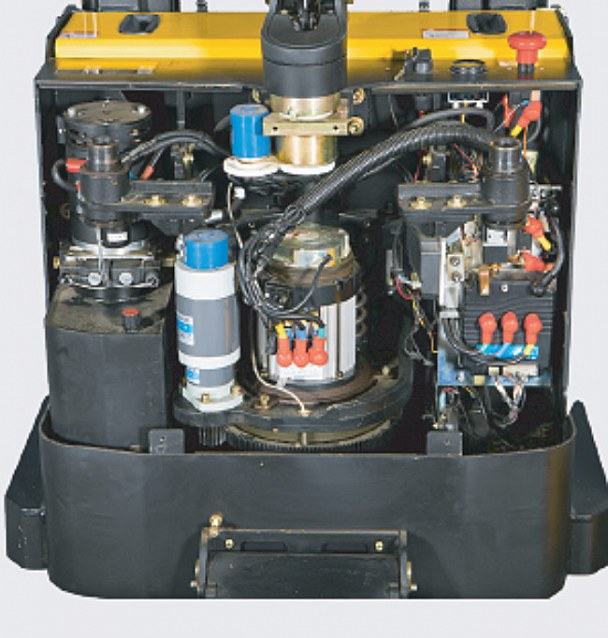 H +H shape mast
Improves the strength of whole stacker.
Tandem load wheels
Easier to roll over uneven ground.
Optional foldable platform & protective arm
Suspension foldable platform with protective arms. The ergonomically designed foldable platform in combination with protective arms makes operations faster and safer.