What is a Scissor Lift?
Scissor lifts are portable vertical access solutions that allow the safe elevation of workers to areas that are normally inaccessible.
They're a safer and more flexible alternative to fixed lifts and are capable of lifting significant loads efficiently.
Our wide range of scissor lifts are suitable for a variety of applications including indoor and outdoor construction or maintenance, cleaning and event setup.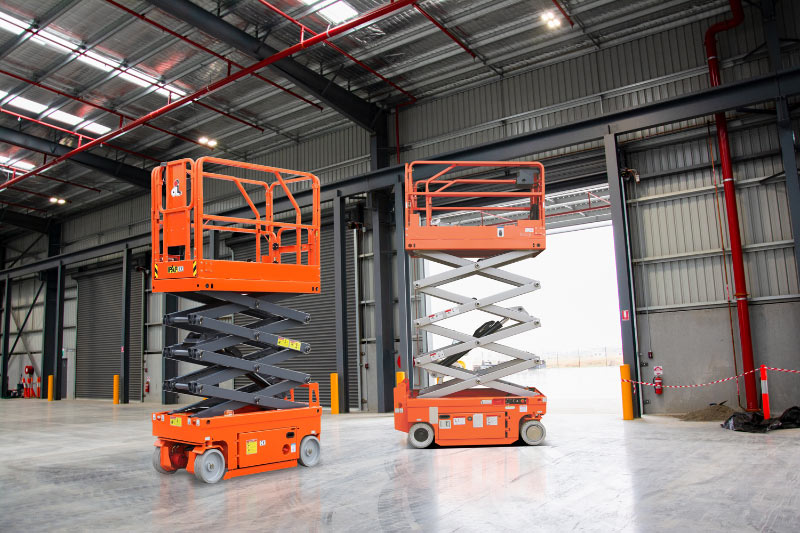 Diesel Scissor Lift Hire
Our range of diesel powered scissor lifts with their larger platforms and safe working load limits are ideally suited to conquer tough outdoor applications including construction projects, building maintenance and repairs.
Lift heights of between 10m and 16m provide access to the highest work areas.
Fitted with rough terrain tyres, diesel powered scissor lifts easily navigate and operate across the roughest terrains of building sites.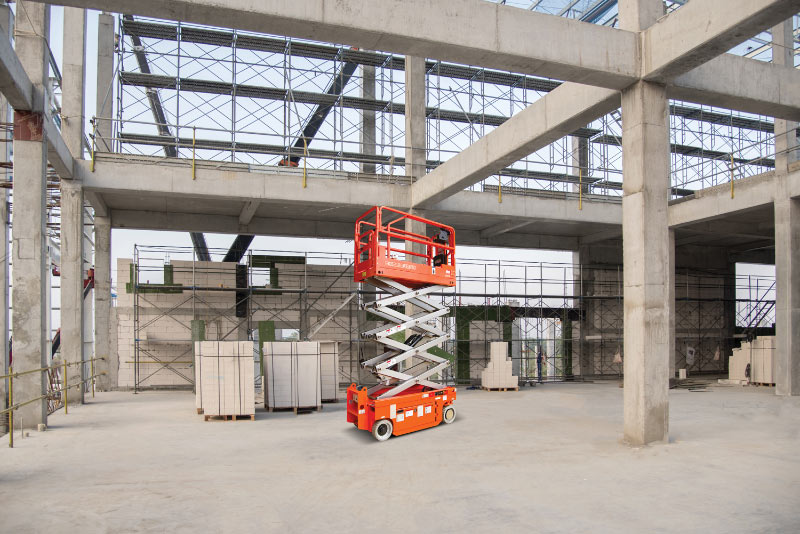 Electric Scissor Lift Rental
Adaptalift Group stock a wide range of electric scissor lifts deliverable to projects Australia wide.
Our high quality, safe feature packed electric scissor lifts are the ideal indoor access solution for warehouses and indoor venues.
Extremely safe, the lifts greatly reduce the risk of falls and accidents when work such as cleaning, construction or maintenance is being carried out at great heights.
With lift heights ranging from 3m up to 14m high, we make even the toughest heights accessible.
All our scissor lifts come with large safe working load limits making it easy to not only raise operators but all necessary supplies and equipment safely for jobs to be completed.
Compact designs allow our scissor lifts to easily access restricted areas such as travelling through low or narrow doorways.
All units are fitted with non-marking tyres making them the ideal indoor solution without fear of leaving marks on any surfaces.