The Liftsmart internal combustion tow tractor offers easy and efficient towing of loads.
Available in seven different diesel models, the tow tractor is ideal for applications such as:
Airport baggage handling
Stock and good transfers
Warehousing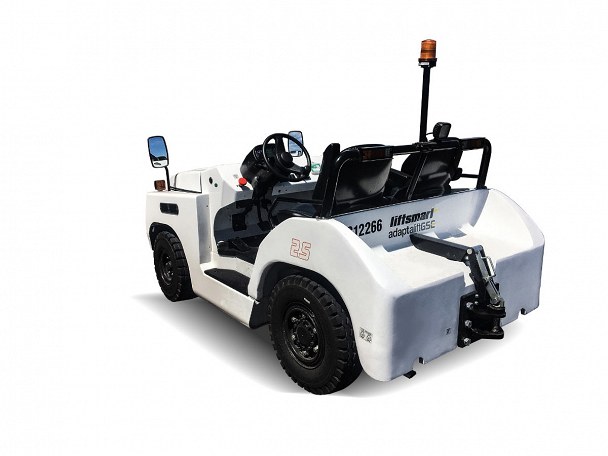 Safety & Reliability
The tractor has the strength and stability to safely tow heavy loads from 26,000kg
The tow tractors low body design allows it to safely manoeuvre under and around congested areas without causing damage to the tractor or objects in the surrounding area such as aircraft wings.
Installed safe lock and self-locking function prevent the traction pin from being dislodged during operations.
The units electrical switch can automatically cut power to the tug in the event of an emergency.
Environmental Protection
Low speed high torque engine combined with a high efficiency transmission ensures power availability with high efficiency, offering excellent operational economy.
Advanced

LPG

fuel system is environmentally friendly and economical, engine emission levels adhere to strict national standards.
Comfort
Newly designed digital dashboard and rocker switch on/off button allows operators to clearly see the tractors status.
A horizontally installed cylinder steering axle combined with full hydraulic steering gears results in a steering force of less than 10N.
Optional synchronous steering system provides increase stability suitable for long-distance travel in areas such as airport service roads.
An advanced floating suspension system and extended wheelbase design provide optimum operator comfort when driving the tractor.
Optimised design ensures operators have high visibility at all times when driving.
Easy Maintenance
Well planned electrical cable routing and positioning of electrical controllers promotes easy electrical maintenance.