What can I use an industrial sweeper for?
Typical areas of application for industrial sweepers include:
Warehouses and logistics facilities
Factories
Car parks and loading ramps
Food and drink industry
Sport and leisure facilities
Steel and metal industry
Electronic industry
Pharmaceutical and chemical industry
Transport and transportation industry
Trade fair and conference centres
From manual sweepers to ride-on industrial vacuum sweepers, we match customer expectations in flexibility and adaptability. Choose from petrol, diesel, LPG and electric powered industrial sweepers within our collection.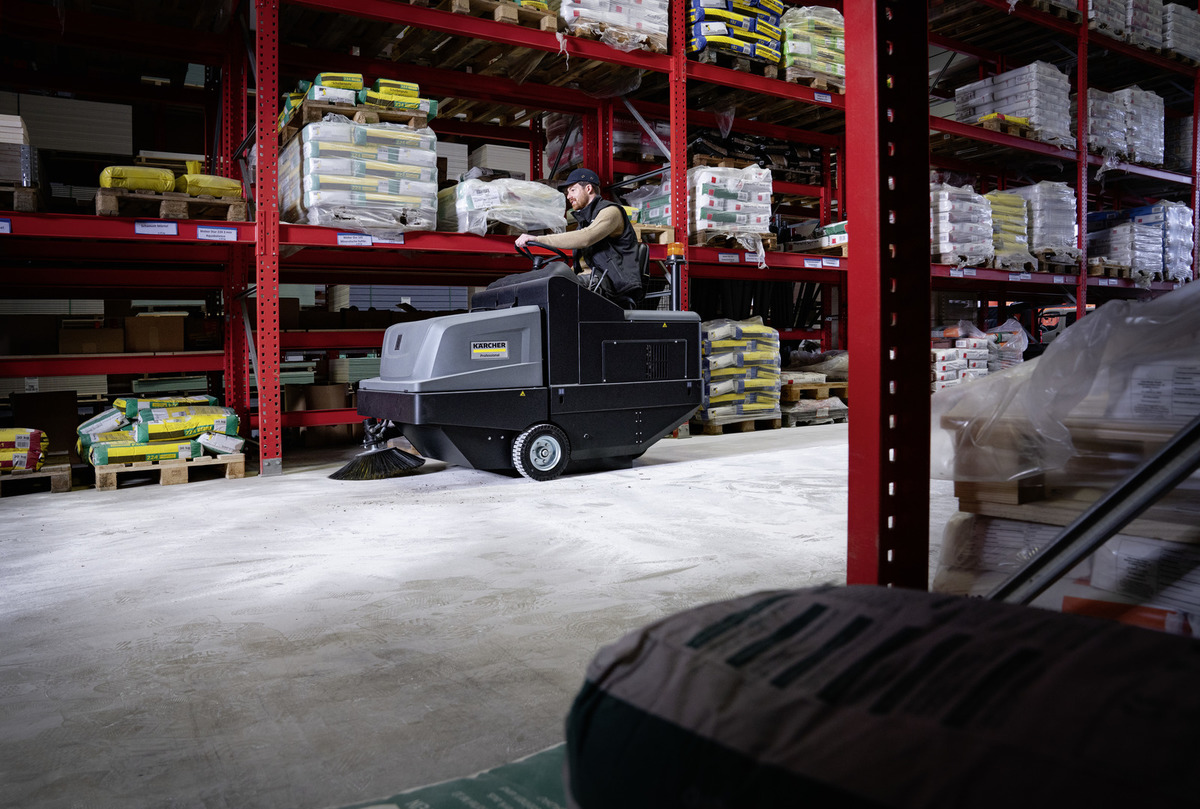 We offer two types of industrial sweepers: walk behind and ride-on.
Walk Behind Industrial Sweepers
Walk-behind industrial sweepers are ergonomic and easy to use. They sweep thoroughly with low dust development – even in corners. Ideal for cleaning courtyards, paths, workshops and halls or for caretakers, tradesmen, contract cleaners and industry. Industrial sweepers with traction drive are ideal for areas from 300 m².
Ride-on Industrial Sweepers
Economical, clean and efficient, ride-on industrial sweepers are capable of cleaning medium to large sized areas thoroughly. Ideal for use in medium-large spaces such as warehouses, industrial plants, logistics centres and car parks.
Buy commercial floor sweepers in Australia
Adaptalift works with businesses in Melbourne, Brisbane, Perth, Sydney and Adelaide to deliver commercial floor sweepers. Contact us today to request a brochure or for a quote.
In addition to our range of industrial sweepers, Adaptalift Group also offers pressure washers, reach stackers, double reach trucks, multi-directional forklift trucks, high capacity forklifts, LPG forklifts and electric forklifts from leading brands such as Hyster, Yale, Karcher and Combilift.