The Dangers of not Wearing a Forklift Seatbelt & Who is to Blame if an Accident Occurs?
We are all aware of the importance in safety when operating forklifts. A forklift can cause just as much injury as an average dump truck. Yet the refusal to comply with safety regulations has led to many dismissals and fines for both employees and employers. This raises some important questions:
• What are the dangers of not wearing a seatbelt when operating a forklift?
• If an accident occurred, resulting in injury or death as a consequence of the operator not wearing a seatbelt, who should be held accountable?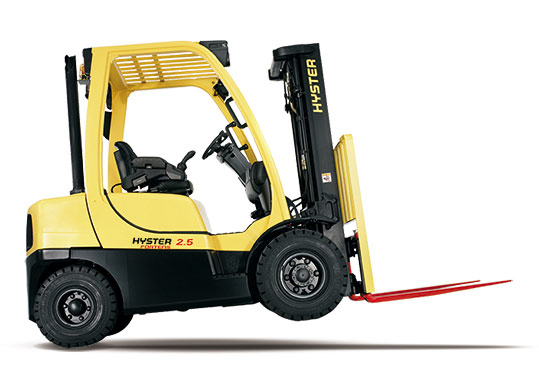 The Dangers of not wearing a Seatbelt whilst operating a Forklift
Overturning poses the biggest threat of danger to forklift operators and is the leading cause of deaths involving forklifts, accounting for one in every six. When a forklift overturns, the safest place for an operator is in the cabin with the seatbelt on. This ensures the operator cannot try to jump out of the way or fall underneath the forklift if it tips.
In the period between Jan 1985 and Jan 2006, out of the 56 forklift related fatalities reported to WorkSafe Australia, ten deaths were caused when an operator jumped or fell from a forklift and were crushed.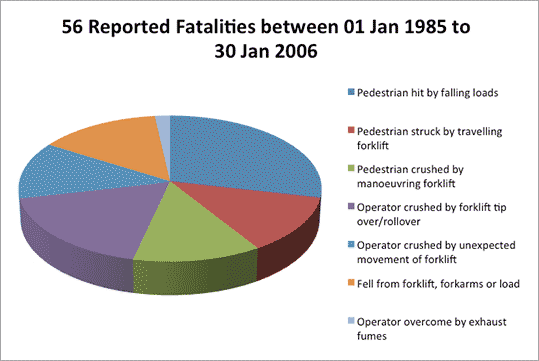 Work Health and Safety Regulations
Work Health and Safety regulations state that a seatbelt must be worn in a forklift. An employee must not be exposed to the risk of falling out of the vehicle. An employer must think of the risk of:
a) Powered mobile plant overturning
b) Objects falling on the operator
c) The operator being ejected from the plant
Risk must be eliminated as far as reasonably practicable, or if not practicable to eliminate the risk, reduced so far as reasonably practicable.
Work Health and Safety regulations place accountability on the employer. But what if the employer has followed regulations and an accident occurs? Should they still be held accountable?
Employees held Accountable
In March 2011 an experienced forklift driver at the supervisory level lost his job after failing to wear a seatbelt whilst operating a forklift. The employee argued that the termination was unjust and provided evidence showing he had to get off his forklift approximately twenty times in three hours. Yet it was ruled that this did not mean he could bypass safety mechanisms or fail to comply with company policy.
Employers held Accountable
A case in February 2010 saw a company successfully prosecuted and fined $60,000 after a worker, who was not wearing his seatbelt, had his foot crushed under a forklift, which was later amputated. The worker was unlicensed and after investigation, it was found that no systems were in place to ensure forklift drivers held licenses, were trained, or wore seatbelts.
Another case in April 2008 saw OSHA propose a total of $119,500 in fines against a freight company for safety violations following an inspection after an accident occurred where an employee died after being crushed by his forklift. The company had not enforced the use of seatbelts and did not train employees to follow company guidelines.
Safety Mechanisms
Some cases see experienced and trained forklift drivers continuing to ignore safety procedures. A way around this for employers is the use of systems such as Forktrack. Forktrack reduces the likelihood of employees failing to wear their seatbelts. In particular, Forktrack features an intelligent seat/seatbelt interlock that ensures operators are wearing their seatbelts at all times. Attempts to bypass the system will alert management of tampering and stop equipment from starting.
Ignoring safety warnings and failing to wear a forklift seatbelt or failing enforce the use of seatbelts is dangerous. One should not take the attitude that an accident will never happen to them or their employees.
Depending upon the situation accountability can land on either the forklift operator or the employer. Experienced operators who work for companies, who enforce safety regulations and provide refresher training, should know the importance of wearing a seatbelt. If they do not follow company policy the employer should have in place appropriate consequences for the breach in company policy. Employers who do not have safety procedures in place should and will be held accountable in the face of an accident. The correct training needs to be in place in every working environment to ensure the safety of all forklift operators.