Forklift Fatality and Injury Analysis
Forklift operator and pedestrian safety should be of paramount importance to all companies who operate forklifts, no matter if it is a single unit or a whole fleet.
This week's blog post will provide a brief summary and analysis of forklift related injuries and fatalities nationally, whilst also looking at the impacts incurred due to injury or fatality.
Unfortunately since 2003 there have been a total of 61 forklift fatalities nationally across a wide variety of industries. Statistics from WorkSafe Australia show that 2005-06 and 2006-07 were the worst years for fatalities nationally with 8 and 9 respectively.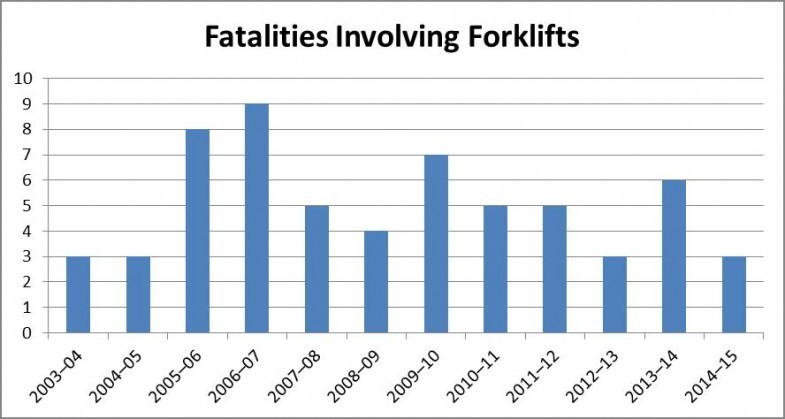 During the same timeframe the agriculture and road transport industries recorded the most fatalities with 8 and 9 respectively.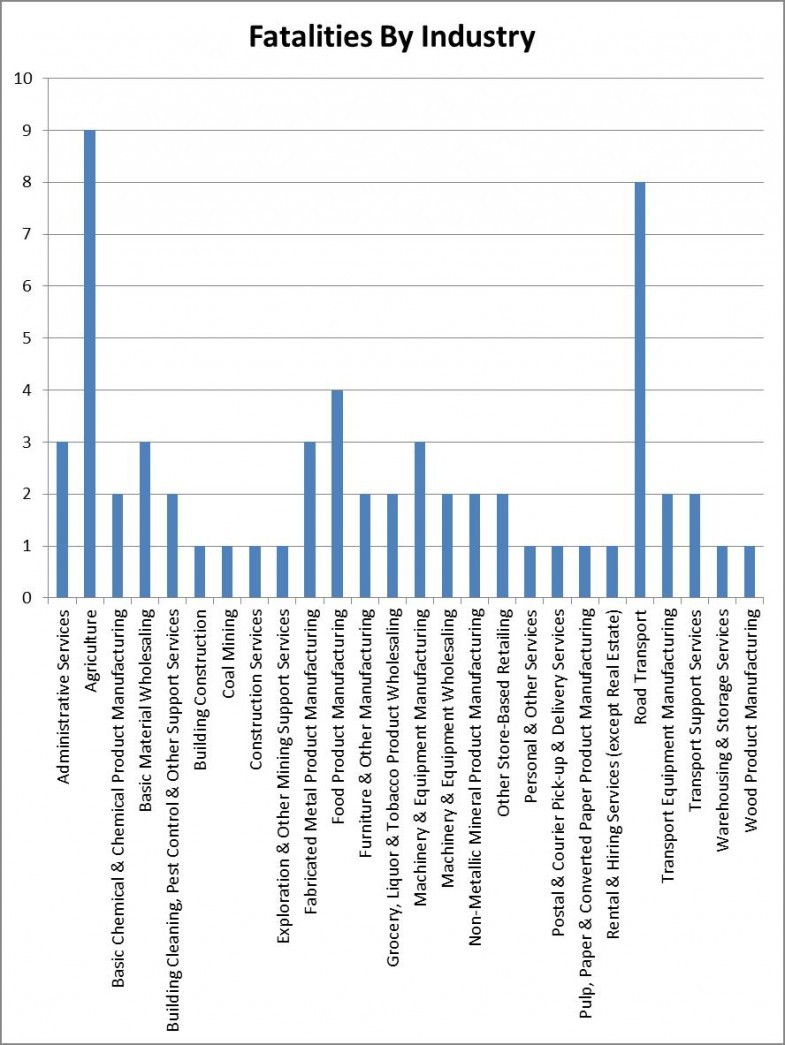 As well as recorded fatalities there have been a number of serious injury claims during the time-frame. A serious claim is defined as:
All accepted claims with one week or more time lost from work due to injury or disease excluding fatalities.
During 2008-09 the largest number of serious claims were accepted, with 1,110.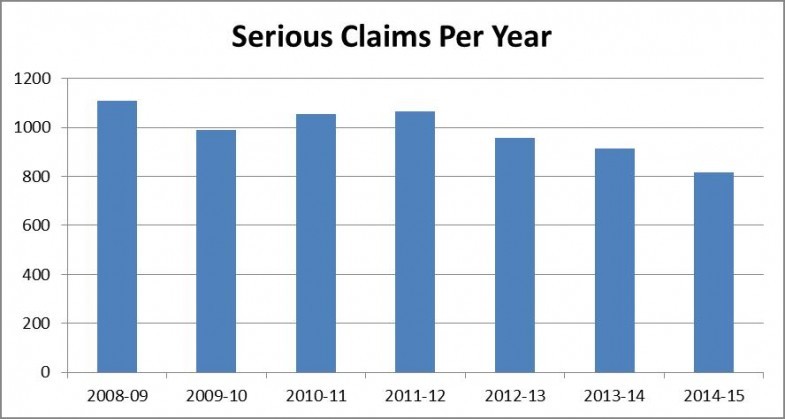 During the timeframe both the manufacturing and transport, postal and warehousing industries had the highest number of serious claims accepted.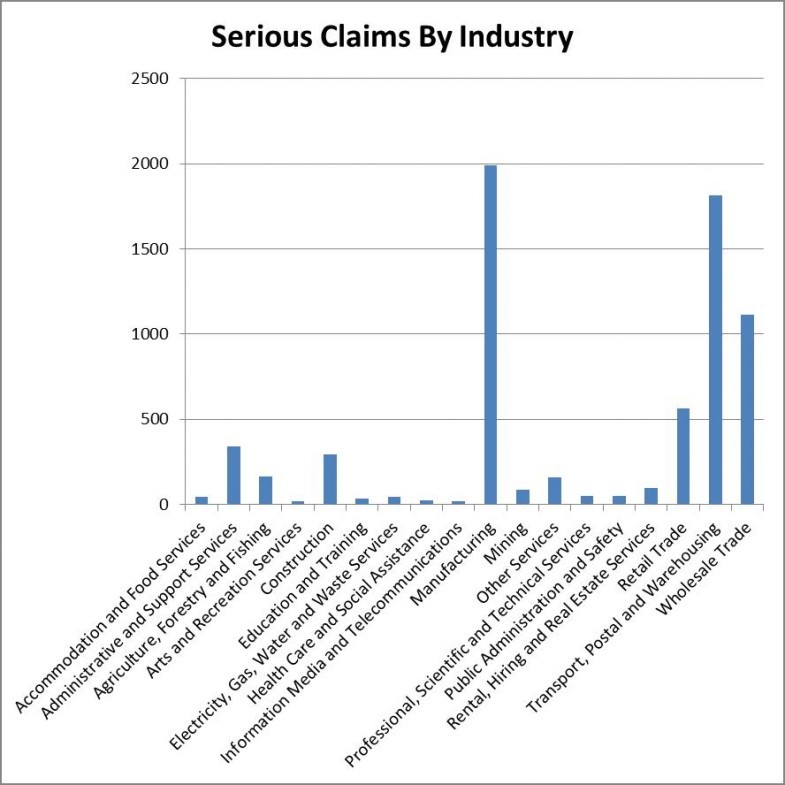 The impacts of serious injury claims is widespread with the average claim resulting in 2014-15 an average of 5.4 weeks off work for affected parties and costs of $11,043 per claim.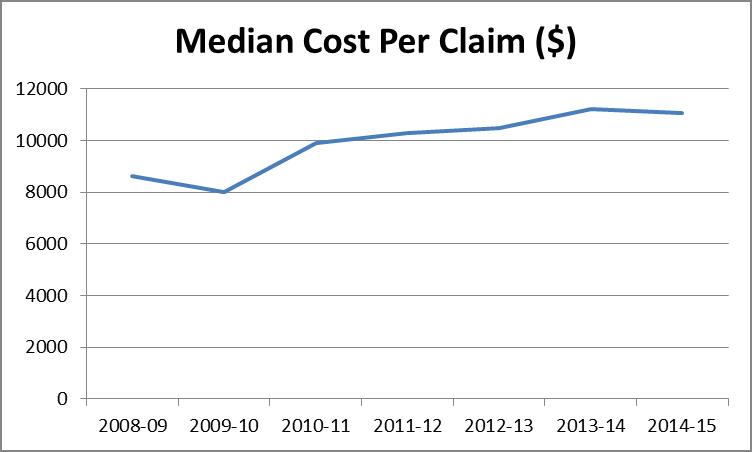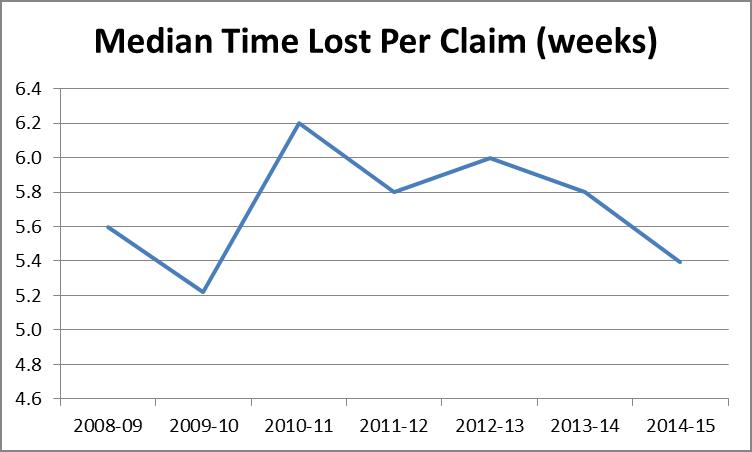 Analysis
Whilst we still experience forklift related fatalities on an on-going basis, the fact that yearly fatalities nationally have not been higher than 9 shows that Australia has one of the leading safety records in the world.
Since 2011-12 Australia has also seen a consistent downward trend as serious injury claims have decreased yearly, to the lowest number on record.
The drop in serious injury claims has been mirrored in the amount of time lost due to injuries. From a peak in 2010-11 of 6.2 weeks lost per serious injury this level has dropped steadily to its current level of 5.4 weeks lost per injury.
This decline can be attributed to improvements in diagnosis and treatment of injuries; however this may also be the reason behind the claims cost of each injury has increased as more expensive treatments are sought.
The downward trend and significantly low fatality rates can be attributed to a number of factors including the improved safety and design features of forklift units and the extensive safety training that operators and people working around forklifts undertake.
Adaptalift is proud to contribute to the safety of forklift operators and people working around them through a number of ways:
Hyster's Vista Cab offers expansive glass windows providing optimum all-around visibility for the driver
Brighter and long lasting

LED

light bulbs for side, reversing, rear, brake and direction indicators
Optional audible warnings when unit is reversing
Also in conjunction with partner company Speedshield Technologies Adaptalift Hyster is able to offer owners Forktrack fleet management safety system, which can improve safety with its advanced features, including:
Seat belt interlock
Impact detection and shutdown
Speed and zone control
Overload alert
For further information on forklift safety in the workplace or for a safety audit of your operations please contact Adaptalift.