Tips and Safety Precautions for Operating a Forklift in Winter Conditions
With winter upon the nation, Australia's southern states in particular are experiencing colder temperatures including negative degrees in some alpine and regional areas.
This blog post will provide five important tips and safety precautions to help businesses prepare their materials handling fleet and operators for winter conditions.
Possible winter hazards include:
Snow and/or ice
Wet and/or slippery conditions
Cold and/or strong winds
Limited visibility
Ensure forklift operators are appropriately clothed
Forklift operators need to wear appropriate clothing to protect them from strong winds and rain especially if they are operating outside. Operators can be supplied with the following uniform items (when necessary):
Water and wind proof jacket and pants
Polar fleece jumpers
Insulated gloves and beanie
Thermal wear including under garments
It is imperative that all outer layer garments are high Vis with reflective tape, so operators stand out in limited visibility.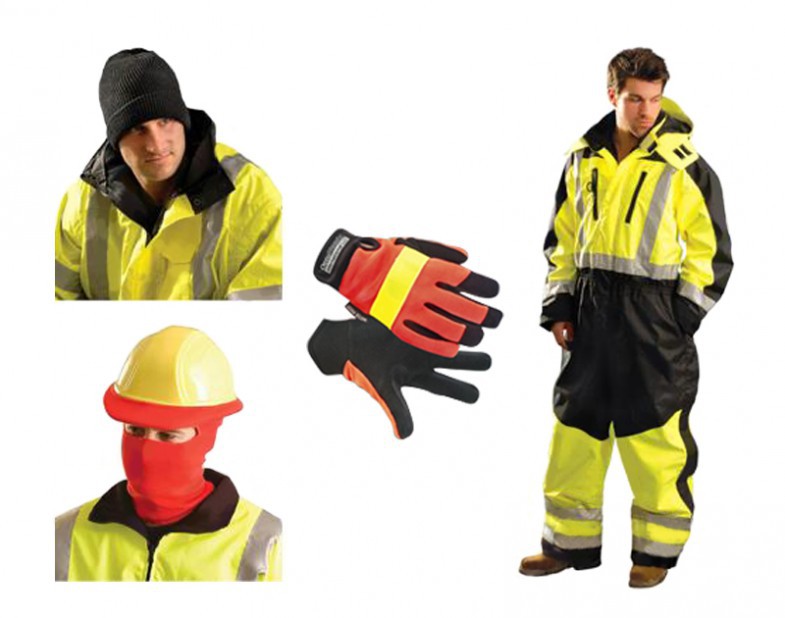 Allow Your Forklift to Warm Up Before Operating
Similar to how you let your car warm up during cool weather, it is imperative that you let your forklift warm up before operation. Allowing it to warm up lessens the chance of number of combustion and transmission related problems occurring.
Ensure the correct amount of anti-freeze is used
For owners and operators of diesel forklifts it is imperative that the correct amount of anti-freeze is used in the coolant system. The use of anti-freeze ensures that engine coolant will not freeze solid and block the forklifts coolant system, which can lead to a number of problems with the unit overheating.
Ensure the forklift is setup for operating conditions
Operators who work outdoors in particular need to take note of the weather conditions before they commence their shift. This ensures they are able to correctly setup their forklift for the conditions, this may include:
Checking all safety lights are operational, if any bulbs need to be replaced this needs to be completed before working in low visibility conditions
For forklifts operating in snow or ice specialist forklift chains can be installed to provide extra grip
Ensure all covers are closed to prevent snow, ice or water from entering electronic components of the forklift, which could lead to the possibility of electrocution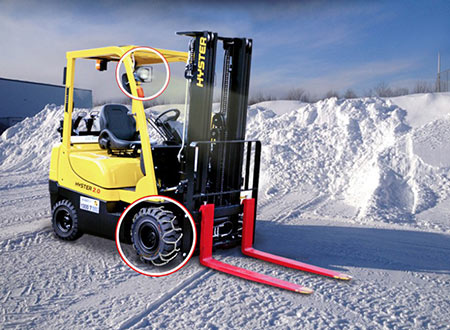 Operate forklifts to the conditions
When operating a forklift in adverse conditions it is imperative that operators:
Slow down and drive to conditions as it is a lot easier to lose control whilst driving on snow or ice. This ensures operator and pedestrian safety
Ensure the forklift is visible at all times through safety lights and beacons
Ensure all operators are knowledgeable of any company plans of working in adverse conditions. This includes knowing when conditions are too dangerous to operate under and what to do when this occurs
Adaptalift is able to conduct full safety checks on forklifts or fleets to ensure they are fit for operation in wintery conditions.
We can also supply all the necessary parts and accessories required to keep your forklifts operating at top capacity minimising downtime including anti-freeze, engine oil, correct tyres and chains.
To discuss your winter operating needs please contact us.