Comparison of All-Terrain Forklifts VS Standard Forklifts

View our full range of All-Terrain forklifts, from 1,200 kg to 5,000 kg capacities, available for hire or purchase to assist your materials handling operations in the harshest environments.

Where standard counterbalance forklifts are not engineered to operate over rough terrain, the Agria all-terrain forklift is specifically engineered to operate in difficult conditions where rough terrain or limited access defeats other forklifts.
This week's blog looks at the advantages Agria forklifts can offer to owners particularly in the mining, agriculture and construction industries.
The full Agria range includes 3 models with lift capacities ranging from 1,600kg to 3,000kg. Units are available with lift heights up to 6,000mm. Units are powered by either a Deutz or Perkins diesel engine.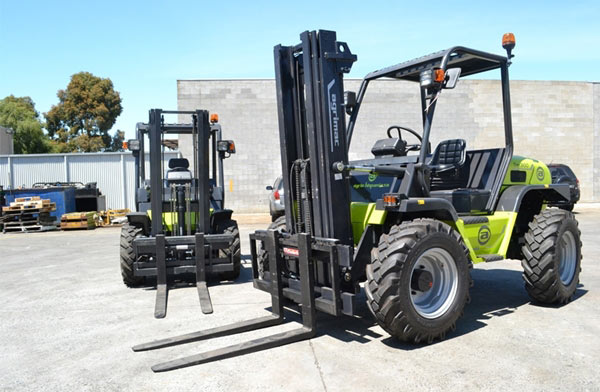 All-Terrain Forklift Advantages
Larger Tyres
Unlike standard forklifts, Agria are fitted with heavy duty pneumatic tyres, specifically designed for rough terrain operation. The larger sized tyres provide the necessary added support and stability to the unit's larger chassis when operating over uneven terrain. The large tyres also provide extra traction when operating in wet conditions and on uneven terrain.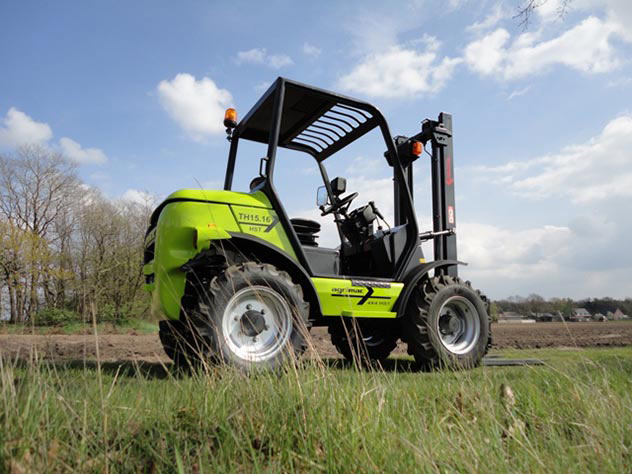 Higher Ground Clearance
Standard forklifts have little ground clearance as they are predominantly operated on solid smooth surfaces such as concrete floors. Agria forklifts have higher ground clearance allowing greater articulation and easier movement across uneven ground without grounding, damaging undercarriage or bogging the unit.
Diesel Engines
Advancements in fuel technologies has led to a proliferation of different fuel types for standard similar sized forklifts including LPG, CNG and battery electric units. Agria forklifts are fitted with industry leading Deutz or Perkins diesel engines to provide the extra power necessary to operate over rough terrain whilst carrying heavy loads.
4 × 4 Wheel Drive
Most standard forklifts are 2 wheel-drive, whilst Agria forklifts are switchable between 2 wheel and full 4 wheel-drive. When operating over rough terrain operating in full 4 wheel drive reduces tyre wear, fuel consumption and general wear and tear on the unit.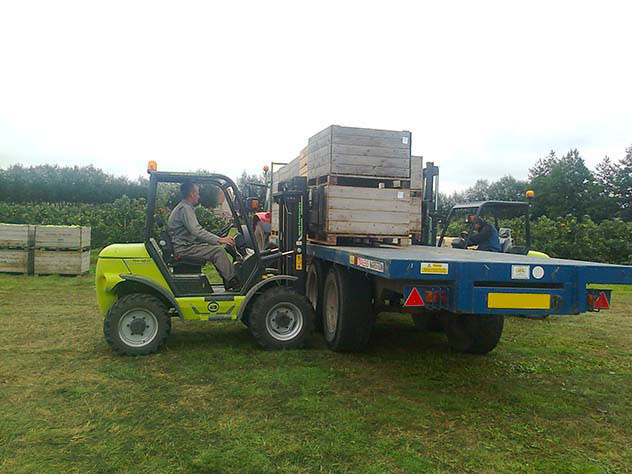 Superior Slope Navigation
Agria forklifts are able to navigate slopes with gradients of up to 38% offering superior operation over rough terrain.
In addition to the main advantages highlighted below all Agria units offer easy servicing via a tilting cabin enclosure, easy customisation with various attachments from buckets and rotators available along with fully enclosed cabins for operator comfort with a/c optional as required.