Advantages of Hot Water Pressure Cleaners
High pressure cleaners offer advantages in terms of economy, cleaning results and environmental impact.
Adaptalift Group offers a complete range of Karcher high pressure cleaners including cold and hot water models.
This week blog looks at the advantages of hot water pressure cleaners.
Cold water pressure cleaners are ideal for basic cleaning tasks including blasting away sand, caked on dirt and mud or even stripping paint.
When combined with detergent cold water pressure cleaners are a simple and effective cleaning solution.
Heat accelerates chemical reactions, according to Karcher raising the water temperature by 20o increase reaction speed fourfold offering faster and more effective cleaning.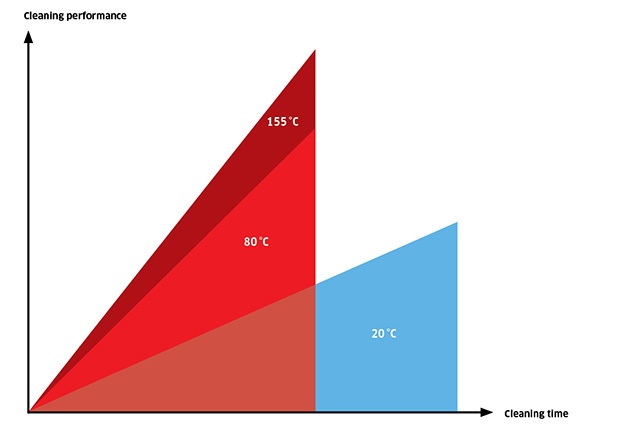 When looking for a superior cleaning solution Karcher's hot water pressure cleaners offer impressive advantages that are explored below.
Advantages
Better Cleaning Results
Whilst cold water pressure cleaners are good for blasting away caked on dirt and mud, for cleaning applications involving grease and oil are best cleaned with a hot water cleaner.
Hot water easily softens congealed oil and grease making it easier to remove.
Reduced Cleaning Agent Consumption
Grease, oil and resins can usually be removed with simple hot water, therefore owners of hot water pressure cleaner can significantly reduce the amount of detergents they use when cleaning or in some cases omits its use entirely.
Reducing or omitting detergents whilst cleaning will provide significant costs savings, protects the environment from contaminated water runoff and conserves resources.
Shorter Drying Times
Surfaces cleaned with hot water are able to dry faster due to the residual heat, this is of great advantage for applications where cleaning is part of a wider processing where delays need to be kept to a minimum.
With cleaned surfaces and units drying faster they are able to progress for further processing faster without long delays.
Improved Hygiene
The use of hot water in cleaning greatly reduces the level and spread of germs on surfaces.
For applications where hygiene is paramount such as in food processing the use of hot water pressure cleaning in conjunction disinfectant offers the greatest levels of germ reduction ensuring cleaned surfaces are germ free and hygienic for future use.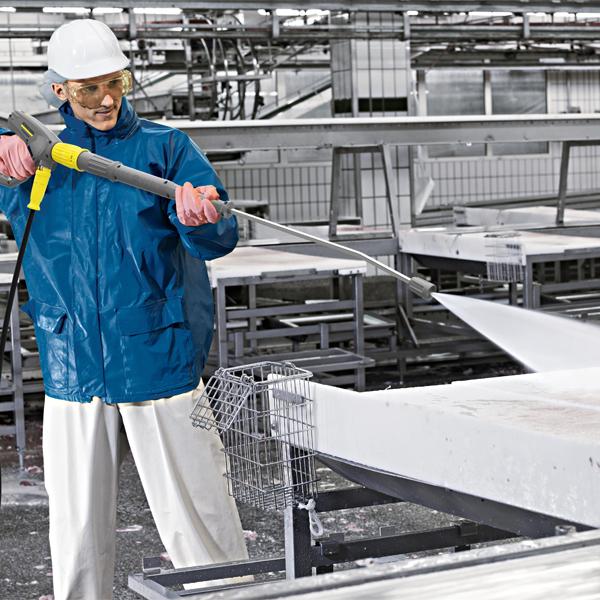 Shorter Working Time
According to Karcher using hot water can reduce cleaning times by up to 35% whilst providing significantly cleaner results.
With shorter timeframes needed to complete cleaning, productivity will increase allowing for more surfaces and units being cleaned efficiently and more cost effectively.
To find out how you can benefit from Karcher's range of hot water pressure cleaners or to speak to a member of our sales team regarding finding a solution to your cleaning needs call Adaptalift Group on 13 22 54 or email info@aalhyster.com.au
Reference List



Kaercher.com. (2019). Benefits Of Hot Water High Pressure Cleaners | Karcher Australia. [online] Available at: https://www.kaercher.com/au/professional/high-pressure-cleaners/benefits-of-hot-water-high-pressure-cleaners.html [Accessed 12 Sep. 2019].