Reducing the Risk of Falling From Access Equipment
Data from both the Elevating Work Platform Association of Australia (EWPA) and International Powered Access Federation (IPAF) shows one of the most common causes of injury to workers operating and using access equipment is from falls.
This week's blog identifies the most common reasons for operator falls and how the use of personal fall protection equipment (PFPE) can reduce the fall risks of operators greatly.
Five of the most common causes of access equipment operator falls as identified by the IPAF are described below:
1. The Catapult Effect
Specific to boom type access equipment, the catapult effect sees the operator fall or thrown out of the work platform (similar to an object being launched from a catapult) due to sudden movement of the boom lift by an operator accidentally touching the controls or weather factors such as a powerful gust of wind.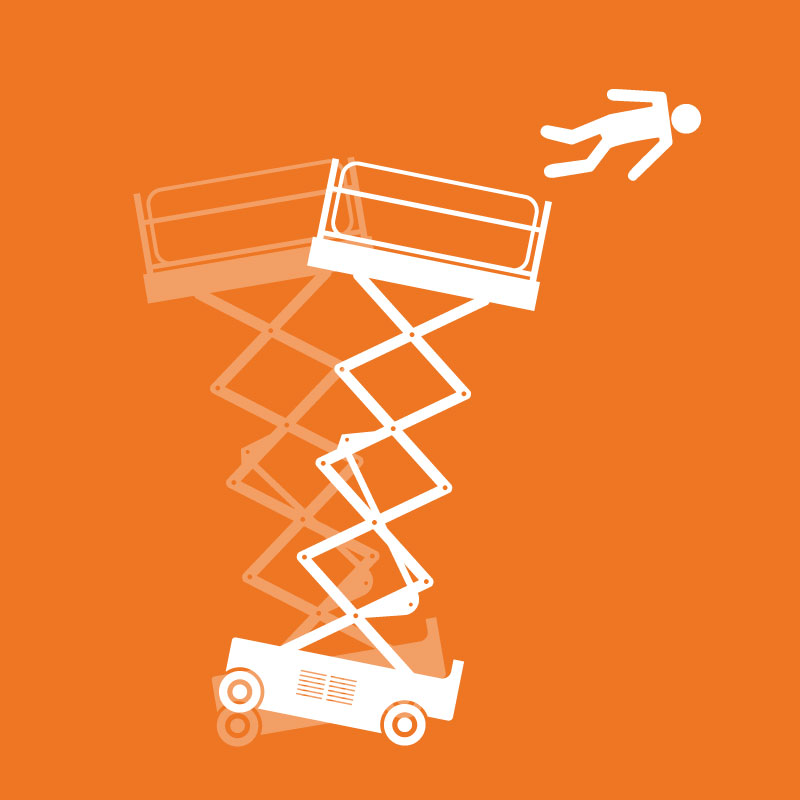 boom lift catapult effect
2. Objects Hitting Platform or Access Unit
Sudden or unexpected movement of access equipment due to the platform or the unit itself being hit by an object may occur as part of normal operations such as the unit being accidently hit by another vehicle or a cut branch falling and hitting the platform of a unit being used for tree maintenance.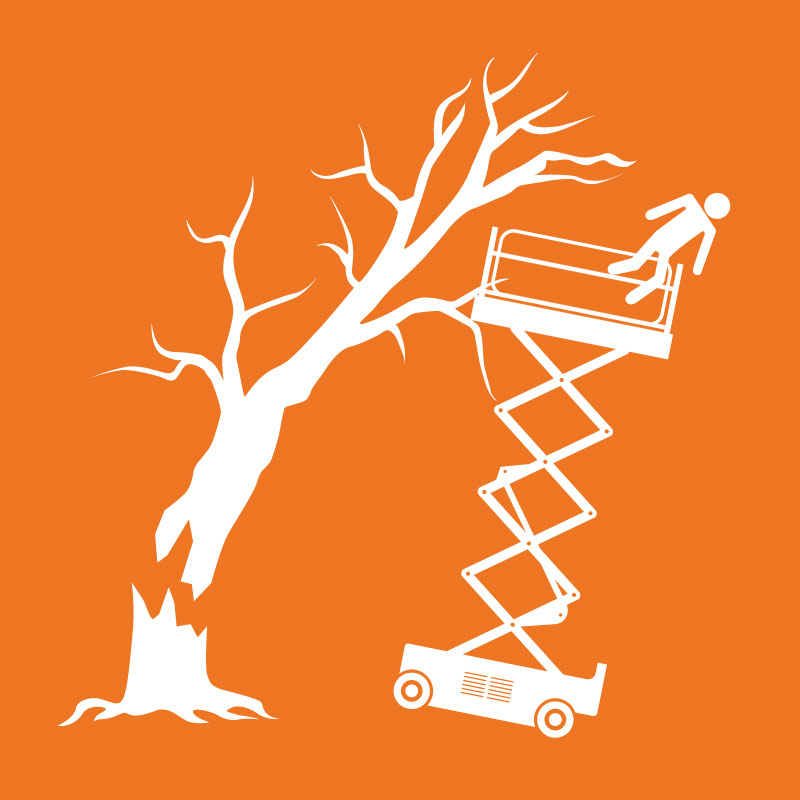 3. Unforeseen Hazards in the Operating Area
Unseen hazards in the area where access equipment is operating is another common cause of operator falls. Hazards may include (but not limited to) driving over curbs, driving on uneven ground or driving over potholes. Fall risk is heightened when equipment is operating at high speed and hits one of the hazards mentioned above. Depending on the force of the impact operators may be catapulted out of the platform.
4. Overreaching
Falling due to overreaching occurs when operators reach over or stand on the guard rails of the work platform to reach an object, whilst not firmly grounded loss of balance can occur resulting in a fall from the platform.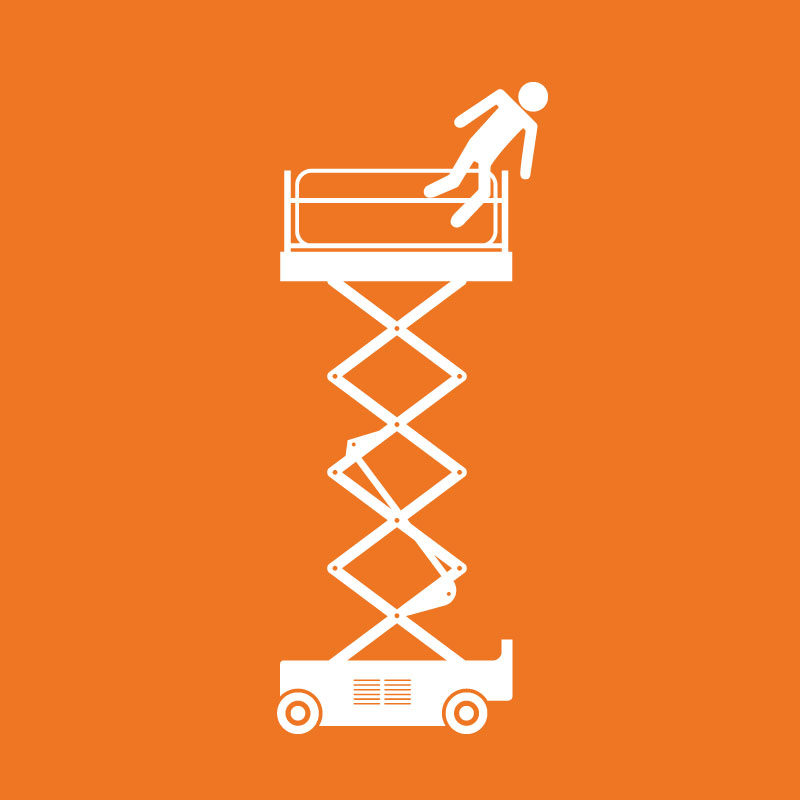 5. Not Wearing or Incorrectly Attaching PFPE
Operators incorrectly or not attaching fall protection equipment. Not wearing protection equipment or equipment failure during operations increases the risk of an operator falling.
To combat the risk of falling it is mandatory for operators of all boom type access equipment to wear PFPE made up of a full body harness and short lanyard at all times.
The lanyard must be short enough to prevent the operator being ejected from the platform or overreaching the guard rails eliminating the risk posed by the five common causes of falls from access equipment.
Whilst not mandatory PFPE can be worn by operators of non-boom type access equipment to improve operator safety.
All Dingli access equipment supplied by Adaptalift Group are regularly maintained by our expert technicians and offer leading safety features along with multiple anchor points on all work platforms for operators to attached PFPE to, ensuring their safety from fall injuries and death whilst working.
For more information on the full range of Dingli access equipment supplied by Adaptalift please ring 13 22 54 or email info@aalhyster.com.au.
Reference List

POLICY

ON

THE

USE

OF

FALL

ARREST

SYSTEMS

IN

ELEVATING

WORK

PLATFORMS

. (2019). [ebook]

ELEVATING

WORK

PLATFORM

ASSOCIATION

OF

AUSTRALIA

INC

, pp.1-6. Available at: https://www.ewpa.com.au/uploads/Information%20Sheets/Harnesses%20in%20MEWPs%20-%20April%202018%20V4.pdf [Accessed 25 Sep. 2019].
Toolbox Talks – Personal Fall Protection Equipment. (2019). [ebook]

IPAF

, pp.1-2. Available at: https://www.ipaf.org/sites/default/files/2018-04/IPAF%20Toolbox%20Talks%20A1%20TE-448-0917-1-en-GB.pdf [Accessed 25 Sep. 2019].


Published By: Paul Hinz