4 Key Considerations When Hiring an Elevated Work Platform
With increases in elevating work platform hire, it is imperative that operator and site safety are the number one priority.
Hiring the wrong EWP or having inexperienced operators can increase the risks associated with working at heights.
This week's blog looks at four key considerations when making a decision on which EWP unit is best to hire for an application.
Are operators properly trained and licensed?
To legally operate access equipment it is recommended operators hold as a minimum a EWPA industry Yellow Card showing they have met the minimum duty of care requirements for operation.
To operate boom lifts with a reach height above 11m, operators are required to hold a HRW WP license.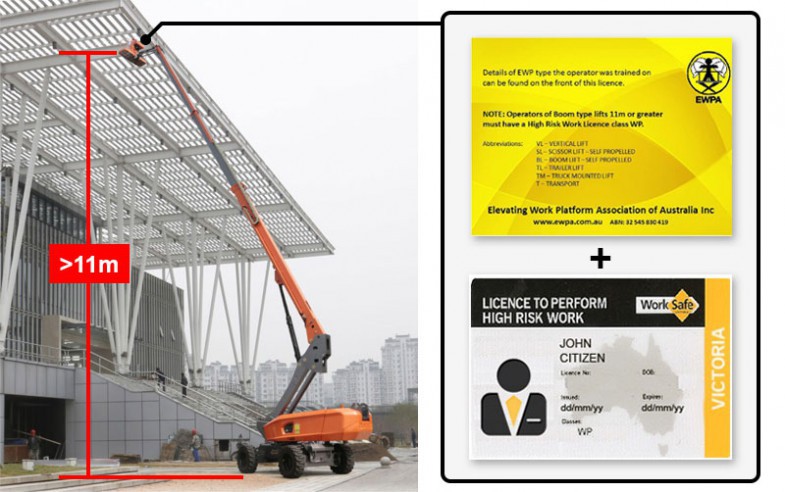 EWPA cards are valid for a five year period and can be renewed via the completion of an online or face-to-face refresher knowledge course every five years.
It is imperative that unit owners and operators are familiar with how each individual EWP unit operates including all safety features and unit capabilities, so they operate the unit in a safe way whilst avoiding common mistakes such as overloading, hitting objects or overturning the unit.
All operators must have a full understanding of the units emergency shutdown procedures so they can respond promptly in case of emergency thus limiting the potential for harm or damage to people and property.
Scissor or boom lift which type of EWP do I need?
Scissor and boom lifts are the most common types of EWP units available for hire.
Scissor lifts are work platforms that can only move vertically, with no ability to telescope or rotate (like a boom lift).
Scissor lifts unique rising mechanism is achieved through the linking of folding supports in a criss-cross X pattern.
Scissor lifts are commonly used in the construction industry for applications such as applying cladding, repairing lights or building maintenance as they are able to safely accommodate an operators tools in the platform whilst they are raised.
Boom lifts are elevating work platforms that can be either telescoping, hinged or articulated device or a combination of any of the aforementioned, which supports a platform or basket that personnel and materials may be elevated to work.
The advantage of using a boom lift over a scissor lift is its ability to articulate around obstructions and reach areas at an angle. A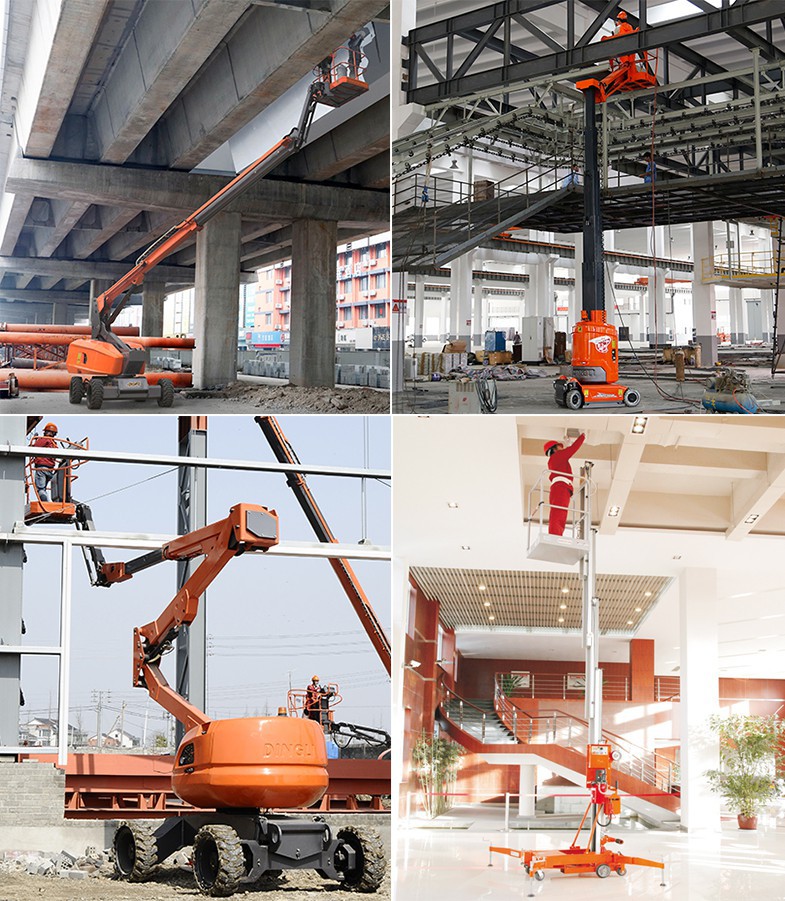 Is the unit operating inside, outside or both?
Both vertical man up lifts, scissor and boom lifts can be operated both indoors and outdoors (based on manufacturer specifications).
Strict operational height guidelines set out by both manufacturers and safety organisations detail how high a units platform can be safely raised based on a combination of number of occupants, load weight and operational conditions.
Safe raised height for units will vary depending on the operational area. Generally when operating outdoors specified safe loads are smaller than when operating indoors due to the impact weather conditions such as high winds can have in destabilising the unit and its platform.
Is the operating area smooth, flat or uneven?
The surface the EWP is planned to operate is a key consideration when deciding which type of EWP to hire.
With small wheels electric scissor lifts can safely operate on flat and smooth surfaces most commonly found indoors.
Larger diesel scissor and boom lifts have large tyres and oscillating axles can be operated across rough and uneven terrain of outdoor environments.
An often overlooked access issue is the surface area units must be driven or moved across from the machine delivery and pick-up point to where it will be working.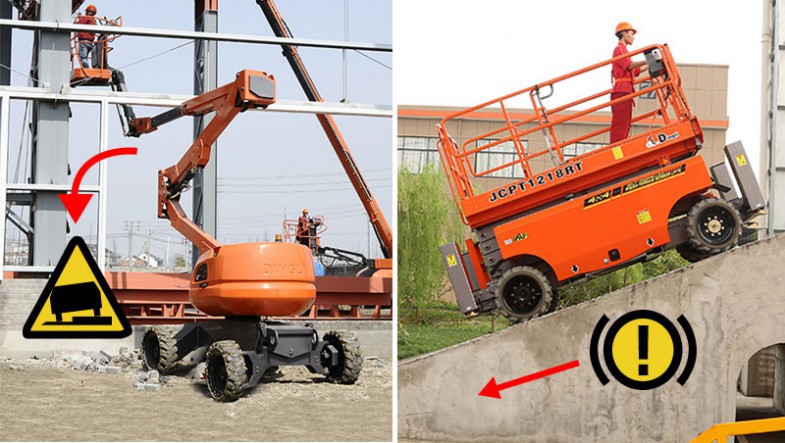 When looking to hire an elevated work platform the four points discussed in this week's blog post are important considerations.
With our extensive fleet of scissor and boom lifts Adaptalift Group can provide comprehensive EWP hire solutions at competitive prices.
Talk to one of our access equipment experts when planning your next project on 13 22 54 to find the best solution or browse our regularly updated short-term hire specials here.