Hyster's Cool Truck the Ideal Forklift for the Recycling Industry
Recycling plants are unforgiveable working environments for operators and forklifts.
Units need to be able to stand up to the more severe operating conditions of the plant environment.
Hyster has worked closely with industry partners to design and engineer its cool truck variant of its standard industry leading forklifts.
This week's blog looks at some of the key factors that need to be considered when choosing a forklift to operate in the recycling industry and highlights the new improved features of the Hyster cool truck that help combat them.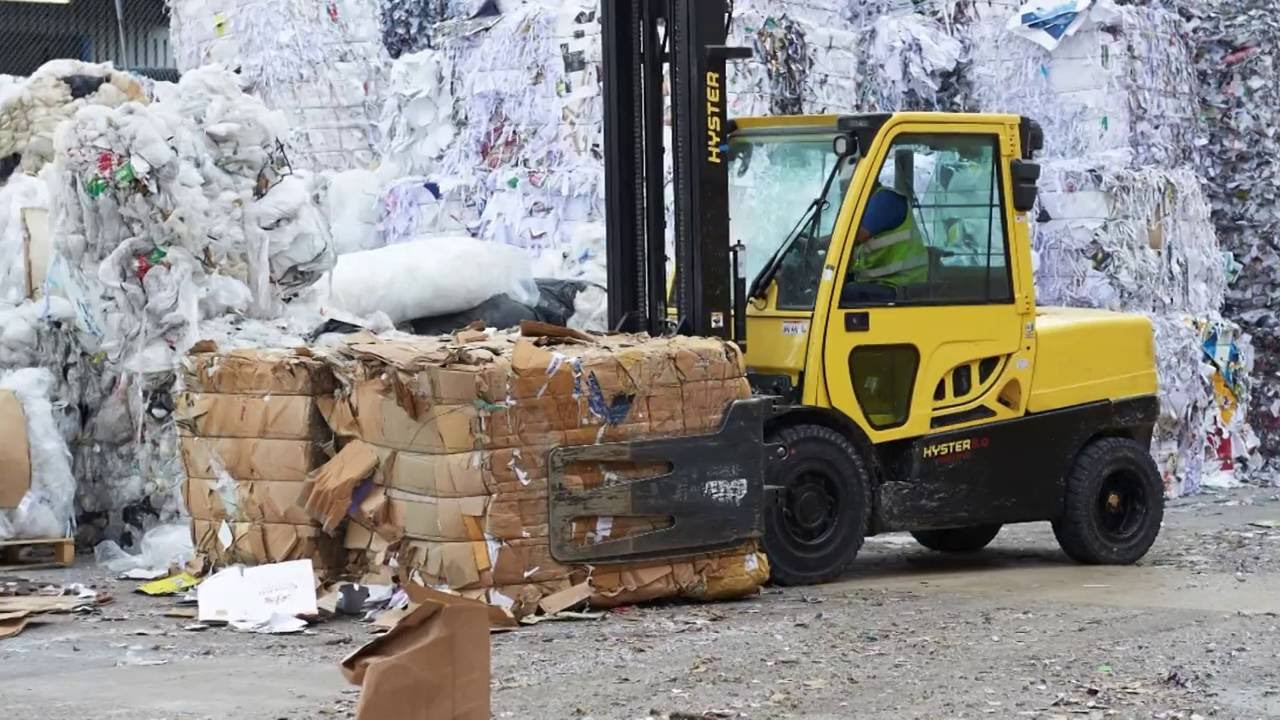 Impact of Loose Debris
Recycling plants deal in a wide variety of raw materials whether it be bails of paper, pieces of plastic or glass there are often pieces that will come loose and spread around a work area as part of normal operations.
Even the smallest piece of paper, plastic or glass can have a negative effect on a forklifts operation if it were to make its way into the engine or other major components, it may lead to physical damage, ignition risk or deteriorated performance or unit shutdown.
Consequences such as above are detrimental to a recycling plants operation and can be easily mitigated.
The Hyster cool truck chassis comes with a number of innovations that stop debris from entering the unit's components including:
Solid steel belly pan and axle covers to block pathways for debris to the engine compartment
Nylon tilt and steer cylinder covers to block against debris ingress into components

Overheating
A flow on effect from loose debris mentioned above is for dust and debris to clog important forklifts components such as radiators and vents which can lead to issues of overheating.
Recycling industry applications require forklifts to have heavy duty cooling systems, in some instances it isn't uncommon for operator to have to cease operations for up to 30 minutes at a time to perform blowouts to remove dust and debris from a forklifts radiator to ensure it doesn't overheat during operations.
To try and limit the impact of overheating Hyster has implemented features into their cool truck variant including:
Vented hood and side panels to ensure maximum airflow for radiator cooling
Hydraulically controlled variable speed self-adapting cooling fan that optimises air flow based on actual powertrain temperature
Reversible cooling fan that automatically changes airflow direction every 20 minutes, running in reverse for 30 seconds at full speed to extract any dust and debris from the radiator
Field testing of the cooling system conducted by Hyster showed whilst standard forklifts needed to be cleaned every 4 hours, the cool truck performed for over 300 hours with no significant build-ups of dust or debris.
This maximised unit uptime whilst dramatically reducing unit downtime from overheating or replacement of damaged parts.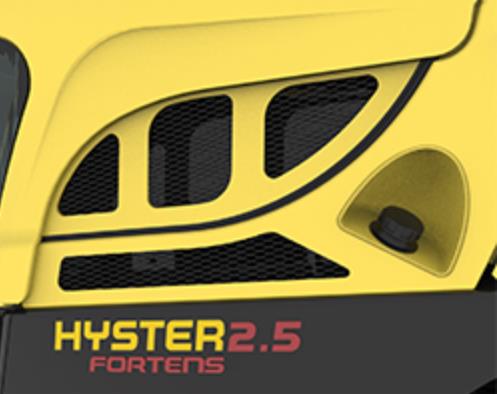 Added Flexibility through Attachments
A forklift is able to improve its flexibility to carry a variety of different loads. This is beneficial to recycling plants that deal in multiple different materials such as plastics, paper and glass.
Hyster's cool truck is the ultimate in flexibility as it is able to have a wide variety of attachments custom fitted to the unit to enable it to carry different materials.
Some of the attachment that can be fitted to the unit to assist in recycling applications include:
Bale clamps for the moving of bales of recycled paper and other materials
Roll clamps to move rolls of recycled materials
Bin tipper or rotator attachments to move and tip large bins of recyclable materials onto conveyor belts or into machines
Operator Ergonomics
With recycling plants often operating shifts 24 hours a day 7 days a week and operator shifts lasting up to 8 hours in length, their comfort whilst operating the forklift is imperative.
Forklifts must be designed to offer maximum comfort levels to operators whilst maintaining high levels of productivity and safety.
Hyster's cool truck has a number of features catering to operator comfort including:
Easily adjustable full suspension seat
Integrate ergonomic armrest
Mini levers instead of large joysticks to control unit movements
Warning horn
Direction switch
Adjustable steering column
Brake and accelerator pedals
The adjustable elements of the cabin setup allow each individual driver to best position controls to suit their needs at the beginning of each shift.
Safety
To ensure better safety for operators and workers in the surrounding areas the cool truck comes fitted with front and rear LED lights as well as an optional pedestrian awareness light that is activated when the forklift is put into reverse.
These provide many safety benefits including:
Provides illumination at nigh-time or in dark warehouses
Illuminates workers and items blocking a forklift at a safe distance to avoid collisions
In darker work environments shows pedestrians a forklift is approaching round blind corners
Illuminates the area immediately behind a forklift so drivers can see any pedestrians or items blocking the path of the forklift when reversing
Safety when working on a forklift is paramount to avoid serious collisions, injuries and fatalities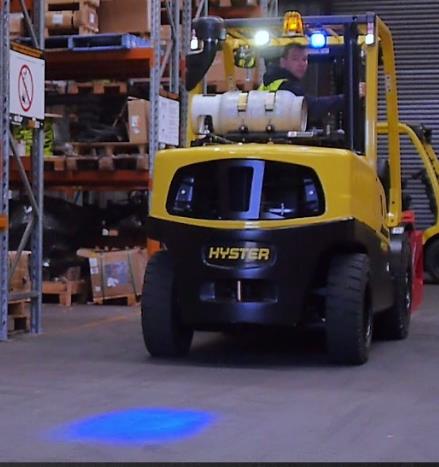 Thanks to thorough collaboration with recycling industry partners the Cool Truck developed by Hyster combats some of the biggest concerns held by the industry regarding the operation of their forklifts
To find out further information on how Hyster cool truck can benefit your operations talk to a member of our team on 13 22 54 or email us.