Forklifts for the Agriculture Industry
In the farming and agriculture industries there are a wide variety of large and heavy loads that need lifting these include:
Crops such as hay bales
Raw produce including fruits and vegetables in wooden bins
Fence posts and other building supplies
To safely and efficiently carry these large and heavy loads a rough terrain forklift or telehandler are the ideal solution.
This week's blog highlights three ideal agriculture forklift solutions Adaptalift Group has for sale and hire that can assist our customers.
Liftsmart Rough Terrain Forklift Range
The Liftsmart range of rough terrain forklifts offer economic and reliable materials handling in both 2WD and 4WD models.
Offering heavier lift capacities than the Agria all-terrain forklift range the Liftsmart range has lift capacities from 2.5T to 5T giving them the ability to carry even the most heavy loads of farm produce or building supplies.
The compact units are able to operate in narrow areas such as tightly planted crop fields, orchards or narrow warehouse aisles without causing damage to crops, trees, warehouse racking or the forklift itself.
Units come standard with a wide variety of features with an extensive list of optional extras that allow owners to create the ultimate rough terrain forklift specifically suited to a desired application.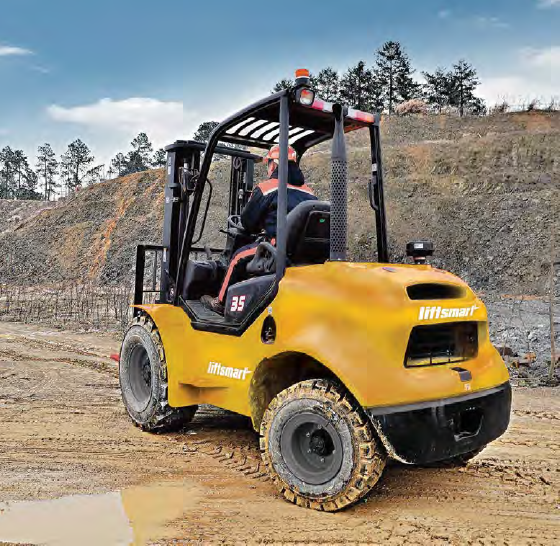 Agria All-Terrain Forklift Range
The Agria all-terrain forklift series are a robust 4WD forklift with advanced hydraulic systems and soft tyres that excel operating across rough terrains such as farm paddocks, orchards or uneven ground.
With a full range of lift capacities from 1.2T to 3.5T Agria all-terrain forklifts are the ideal solution for operating in difficult conditions where standard forklifts fail.
Whilst compact in design, performance, stability and comfort are not affected.
A reliable hydrostatic drive system provides low maintenance costs, whilst the 4 × 4 mode can be dis/engaged when driving on or off road, providing a smooth and time-saving ride.
The cab can be tilted for easy access for maintenance work.
All units come equipped with audible warning systems and safety lighting for driving on public roads.
An example of the benefits of Agria all-terrain forklifts for farming is the units ability to load freshly picked produce onto transport truck directly in the orchard or farm paddock, this allows the quick, safe and easy movement of fresh produce from the orchard or farm to processing plant equipment ensuring the produce is kept as fresh as possible.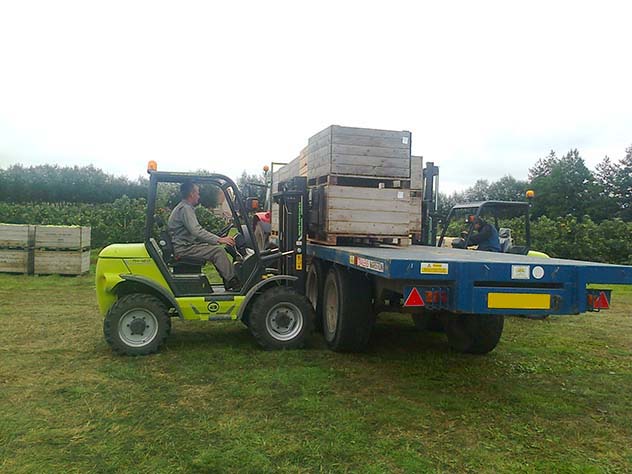 Telehandlers
Telehandlers are the ideal hybrid unit for use on farms and in the wider agriculture industry, units combine the lifting range of a crane with the lifting ability of a forklift.
A telehandlers ability to lift heavy loads up to a specific height without having to engage the services of an expensive crane may provide extensive cost savings on farming or agriculture projects.
Whilst forklifts are one dimensional in their movement, telehandlers are able to move diagonally which allows them to pick-up and transport loads that a standard forklift would be unable to lift.
Telehandlers provide easier access to odd angles and tight spaces with their extendable arm and boom, making them an ideal solution for operating in confined spaces.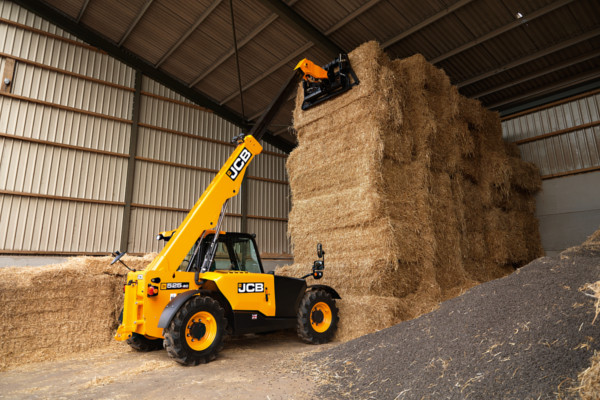 For further information on how your farming or agriculture business can benefit from the purchase or rental of an all-terrain forklift or telehandler contact a member of our team on 13 22 54 or send us an email.