10 Considerations Before Purchasing a New Industrial Sweeper or Scrubber
Investing in new capital equipment such as a new industrial sweeper or scrubber can be expensive, thus it is important to research the available options to ensure the unit is suitable for the desired application.
Choosing the wrong unit may result in further unnecessary expenses as a more suitable replacement unit may need to be purchased on top of the incorrect unit.
Cleaning operations may also be less effective or disrupted as the incorrect unit is utilised in a limited effective capacity or alternative cleaning methods are employed till a new unit is procured.
This week's blog looks at ten key considerations that need to be evaluated before committing to the purchase or rental of a new industrial sweeper or scrubber.
1. What are the specific job requirements?
It is imperative when considering what type of industrial cleaning unit a business requires that the specific cleaning needs are clearly defined.
This way in conjunction with a preferred supplier the business is able to research and consider only cleaning solutions that meet the requirements.
This greatly reduces the likelihood of purchasing a solution that isn't fit for purpose.
To assist companies in determining their specific cleaning requirements are, Adaptalift Group can conduct on-site assessments to assist businesses in determining the best cleaning solution available thus matching businesses with the ideal unit to meet their specific cleaning requirements.
Some of the key considerations evaluated by our staff during an on-site assessment include:
Floor type
Aisle width
Type of cleaning required (e.g. floor sweeping, spills, marks or debris)
Total size of the cleanable surface
Prevalence of dirt, marks, spills and debris
Relevant OH&S requirements
Noise volume
Minimisation of indoor emissions

2. Machine run time
It is important to choose a sweeper or scrubber unit that is able to run long enough to clean the entire floor space it is required to.
The following criteria can greatly affect a unit's run time, thus influencing how efficiently it can clean the desired area:
Battery charge capacity/fuel tank capacity
Clean water or waste water tank capacities on a scrubber
Waster hopper capacity on a floor sweeper
Battery recharge time/time required to refuel the unit
A unit that isn't able to operate for the full duration required to complete the entire cleaning task can lead to inefficiencies as operators are constantly having to empty or refill waste or fresh water or waiting for the unit to recharge or refuel before recommencing cleaning.
3. Unit handover
It is important to establish a strong rapport with the preferred supplier to ensure a smooth handover of new units.
Important elements of a good handover include:
Effective and timely communication
Successful delivery
Sufficient operator training
Knowing the suppliers after-sales support contacts and procedures is also important to ensure any problems with a new unit can be actioned and rectified as soon as possible.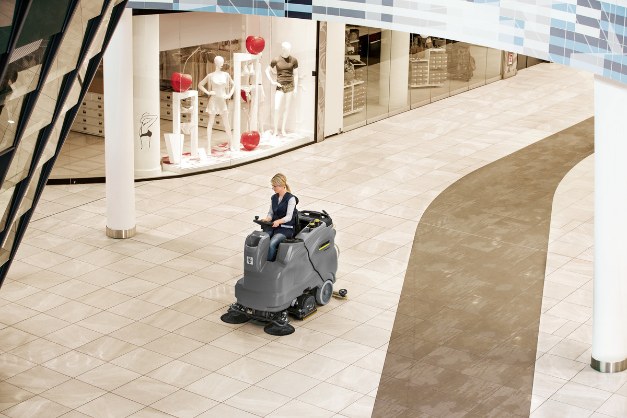 4. Unit warranty and guarantees
It is important to understand all warranty information or guarantees that come with a unit before purchase for peace of mind on your purchase.
Important warranty and guarantee information may include:
Length of warranty
Warranty inclusions or exclusions
Are parts and labour covered by the warranty?
What downtime options are available in the event of a unit malfunction? Do you have the option of loan machine or short-term hire unit in the event of a warranty claim?
5. Optional upgrades and accessories
All businesses have their own unique requirements, thus having the flexibility of upgrades or accessories allows for a sweeper or scrubber to be completely customised to meet specific needs.
It is important to discuss all available optional upgrades and available accessories with the supplier to ensure the unit is best equipped to complete your cleaning tasks.
Some examples of optional upgrades and accessories include:
Additional safety features such as warning lights or seat belts on a ride-on unit to comply with a company's OH&S protocols
Registration of a unit that needs to operate on roads for compliance with state road rules
6. What are the available purchase options?
Due to the potential large amount of capital expenditure involved in the purchase of a new sweeper or scrubber it is important to discuss with the supplier all available purchase options.
Purchase options that may be offered by a supplier include:
Outright purchase
Long-term rental
Rent to buy
Cash flow management is the most important factors that need to be considered when deciding on which purchase options is most suitable, whether an upfront capital investment or smaller monthly payments are more suitable for a business.
If a rental agreement is chosen it is important to be aware of any penalties or costs associated with non-payment of rental instalments or the early termination of the contract.
For an outright purchase consideration needs to be given to the additional costs of ongoing maintenance and repairs, a service agreement is often a good option.
7. Machine maintenance requirements
All industrial sweepers and scrubbers require on-going maintenance.
Keeping a well maintained unit reduces the risk of potential breakdowns requiring costly emergency repairs, whilst also keeping the unit running optimally.
It is important owners are aware of the required maintenance and regular service requirements of their new equipment.
All maintenance and repairs should be completed by a suitably qualified technician and owners should be aware of the on-going costs associated costs and downtime associated with routine maintenance.
8. Training support
For the safety of all operators and to ensure the optimal machine operation training options will need to be considered before purchase.
Potential suppliers should be asked about the availability of specific training for the unit being purchased and any support materials such as manuals, videos, charts and checklists that can be supplied with the unit to ensure operators are well briefed on how a unit functions and is taken care of before beginning to operate.
9. Emergency back-up options
Available contingency plans need to be considered before purchasing a unit. In the event of a breakdown you don't want to be caught out.
It is important to talk to suppliers about availability of loan or short-term units that can be called upon in an emergency if your unit is pulled from operations.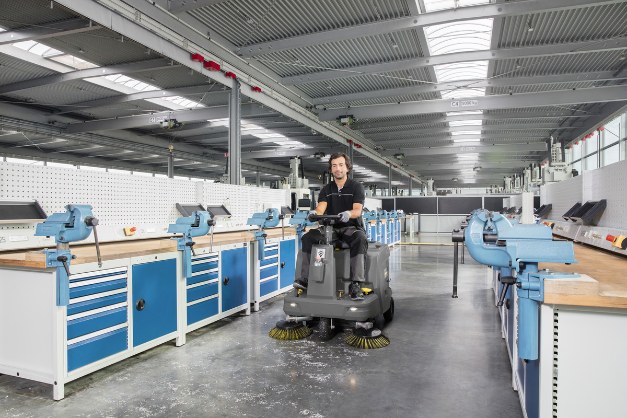 10. Spare parts and consumables
It is a good idea to have information regarding the availability of spare parts and consumables suited to your units.
In particular it is important to clarify the availability of locally held stock and the lead times for any globally sourced parts.
Spare parts and consumables should always be purchased from a reputable supplier such as Adaptalift Group.
With the large number of considerations outlined above, it can be a daunting task to work out which industrial sweeper or scrubber is suitable.
Talk to a member of our team to discuss your needs on 13 22 54 or send us an email.