Should You Finance a Forklift Purchase
Should You Finance A Forklift Purchase?
When it comes to purchasing machinery, many businesses remain unsure of what path to go down.
These days, you can buy, finance or rent a range of different units – which is great news in many ways.
However, this does create a bit of confusion regarding which is the best option.
For the purpose of this blog, we're here to tell you why financing your forklift purchase may be the right move.
Keep reading to find out more and you'll never look back.
Paying interest isn't the end of the world
Many people are reluctant to finance a forklift purchase because they are fearful of paying interest.
And while this is a legitimate concern, there's more to the issue than first meets the eye.
For instance, interest rates are often more affordable than many people realise, allowing businesses of all sizes to own and operate machinery according to their needs.
Similarly, gone are the days of being taxed into oblivion as you pay for something that you can't afford outright.
Financing a purchase frees up cash flow
The next thing to consider is that financing a forklift purchase frees up your cash flow.
This is important because it means that you will be able to pay for other opportunities should they arise.
Maybe you need a new fleet of trucks to begin delivering stock offsite.
Or perhaps a high-paying client requests that you ship more units each week than usual, and this calls for an additional two forklifts.
By financing instead of buying outright, you'll have the cash flow available to account for any such expansion opportunities, leaving your business in a strong position to make real financial gains.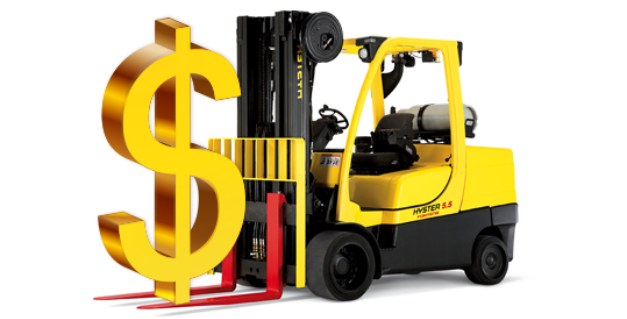 You'll be better prepared to deal with emergencies
Financing major purchases also provides a safety net, should things take a turn for the worse.
Think about it, let's say you saved up all your money and bought a brand new unit outright.
It may look great and work like a dream, but if something were to go wrong in some other way and you needed cash in a hurry, would you be able to survive?
This is a serious consideration for many people and acts as a good reason to reconsider signing on the dotted line straight away. In other words, it's always important to have extra money in the bank to tide you over should a disaster strike.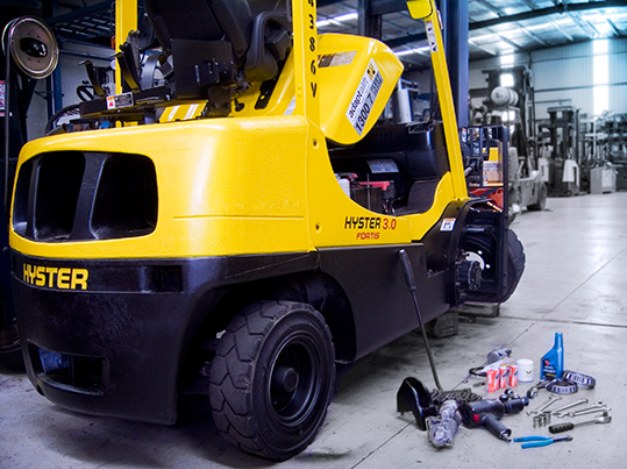 Whether it's due to financial uncertainty, pandemics or social issues, securing your financial future is always key and financing your investment is one way to do exactly that.
What you need to consider
Once the decision has been made to finance your forklift purchase, the next thing you'll need to do is decide on what you need and want.
Think about the following to make the best decision:
What kind of machinery do you require?
Do you need multiple vehicles?
Will you require specialist forklift attachments?
Are heavy lifters required?
Is this work going to be carried out indoors or outside?
Getting the best value
To get the best outcome, it always pays to go with a professional team.
Not only can they assist with expert advice about the most suitable machines for your business, but they can also provide affordable and great value deals.
Specialist forklift suppliers know their vehicles inside and out, and have the ability to provide loans and arrangements tailored for a specific business.
Speak to us about forklift rental and forklift financing
Get in touch with our experienced suppliers at Adaptalift if you're looking to finance a forklift for your operation.
We're a leading machinery and equipment provider that is family-owned and trusted by customers all throughout Australia.
Look to us for forklifts, elevated work platforms, cleaning equipment, fleet management services, telemetry systems plus more.
As an exclusive dealer for leading brands from around the world, our team can support all of your business needs by offering a comprehensive range of machinery and equipment that will always perform as required.
Look to us with complete confidence and know that all of the forklifts and machines that we supply are of the highest quality and will never let you down. We can help if you want to buy new forklifts, buy used forklifts or rent forklifts.
Got questions? Call today on 13 22 54 or feel free to complete a contact form and we'll get back to you as soon as possible.