Forklift Repairs vs a New Purchase
The age-old question: to repair or to replace?
A good forklift can make warehousing a breeze, however significant challenges can be created if its not operating properly.
A faulty forklift can have huge implications on the day-to-day operations of a business; so, it's important to consider the time, money and resources available.
Below, are some questions to ask and consider when deciding whether to repair or replace a forklift.
Budget
The first step in the process: finances.
Setting a figure of how much you're willing to spend can determine whether you have the capacity to upgrade to a newer machine, or repair your existing one.
Have a look at how much you've spent on the forklift already – is it beneficial in the long term to invest in a new machine?
You don't want to go all-out on a new purchase if you can't afford it.
Maintenance
Another area to consider is how well your forklift has been maintained.
As a guide, the last 2-3 years of maintenance history will provide an indication of servicing and repair costs in the future.
You can always keep an old forklift going with regular maintenance, but it's important to analyse the benefits of ongoing servicing.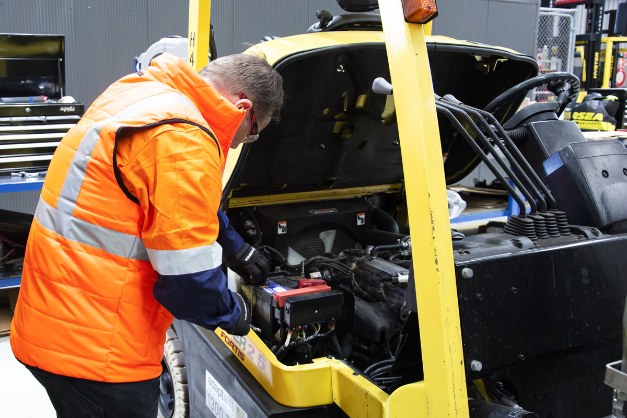 Compare the costs vs benefits
Purchasing a new forklift means significant initial costs, but the machine will see you through the long term.
If the latest features are important to you, then a new model can come equipped with far superior functionality compared to its predecessors.
Do your research into a variety of brands and models across different price ranges to determine your budget and the features you'll need.
Increased capacity
Are you projecting growth for your business or an increase in demand?
It's important to consider the future needs of your business when making choices around a forklift.
If you're expecting demand to increase and your warehouse to get busier, you may need to purchase an additional forklift anyway.
If you're currently over-capacity, an additional forklift may make operations more efficient, allowing you to get more things done quicker or you could repair your current forklift and purchase a new one.
You may find that the life of your existing forklift is extended with the shared workload of a new forklift.
Consider leasing
Depending on your needs, leasing a forklift can be a great short or long term solution.
There are plenty of reasons to consider leasing a forklift: there's no need to worry about hefty initial outlays, whether or not you'll have the need for an additional forklift in future, and support and servicing is always available.
You can lease a forklift for as short as one day, to meet a burst of orders or to tidy the warehouse, or for several years, which may have more cost-benefits than purchasing.
Consider purchasing second hand
Replacing a forklift doesn't have to be costly.
In fact, a second hand forklift can provide many benefits over purchasing brand new, including reduced upfront costs, reliability and a transparent service history.
Many used forklifts on the market are ex-lease recent models, so you may be able to grab a near-new forklift for a fraction of the price.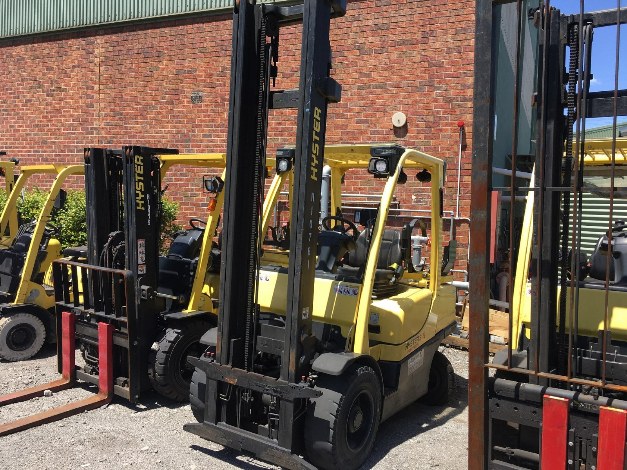 With regular servicing and maintenance, even an old forklift can keep going for many years.
For some, the cost of ongoing forklift repairs can still be cheaper than purchasing a new machine.
A new forklift has benefits such as upgraded features, and some businesses may require the use of an additional forklift to meet demand.
The bottom line? It comes down to your business' needs – there are benefits to both repairing and purchasing a new forklift.
Service your current forklift or shop for a new forklift with a trusted retailer to ensure you're getting the best quality.
Operating across Australia, Adaptalift has all your forklift needs covered.
Need a forklift?
Adaptalift stocks a wide range of forklifts for sale and hire, and is the exclusive Australian dealer for brands such as Hyster, Yale and Combilift.
Our extensive experience in the industry means that you can browse new and used forklifts around Australia with confidence.
To find out more about how we can help your business thrive, complete our contact form or give our team a call on 13 22 54.