How Much Does It Cost to Rent a Boom Lift
Hiring access or industrial equipment such as boom lifts or forklifts provide several benefits over purchasing.
Benefits can include:
More Cost Effective: hiring a boom lift is a lot cheaper than purchasing.
Access to a Wider Range of Equipment: renting equipment can open up access to a wider range of units and customers are able to change the type of equipment hired depending on the job being completed.
Eliminate Storage Space Problems: if a business is strapped for space renting a boom lift only for the time it is required for a job eliminates the need to store the unit when the job is completed.
Maintenance Included in the Rental: hiring a boom lift can partially or fully remove the need for a business to pay the expensive costs of any required maintenance, it is the rental companies responsibility to keep the equipment in optimum operating order at all times.
In this post we breakdown and examine the costs associated with hiring a boom lift.
What is a Boom Lift?
Boom lifts are a type of aerial lift that allow operators to be raised and moved horizontal and vertically to complete industrial, maintenance and constructions projects outdoors.
For an in-depth look at the different types of boom lifts and their advantages read our previous post.
Factors that Affect Boom Lift Rental Costs
Size, Brand and Model of Boom Lift
One of the main factors that influences the hire cost of a boom lift is the size of the unit.
The larger the boom lift is the more expensive it will cost to hire.
Not all boom lifts are built equally, Adaptalift's fleet of telescopic and knuckle booms come from globally recognised manufacturers including Dingli, JLG and Haulotte.
Our modern boom lifts offer the latest innovative technology to boost productivity, efficiency and safety.
Providing our customers with the most productive, efficient and safe boom lifts solutions from leading suppliers may mean our rental pricing is slightly higher than competitors.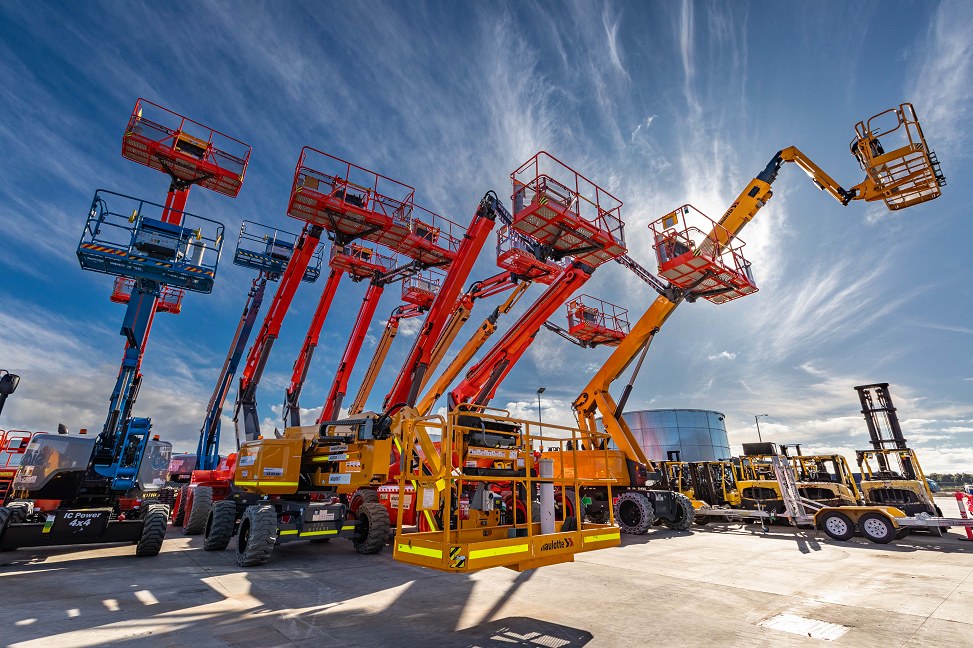 Maximum Reach Height
A boom lift that is able to reach a higher maximum height will generally cost more to hire.
Hire Period
The rental period will impact the final boom rental costs paid.
Naturally one day lift hire will be substantially less than a week or months hire.
Rental companies may offer a rental discount for longer rental periods or when multiple units are being hired together as part of a package deal.
Transportation Costs
Transporting a boom to a job site will generally be included in the final hire price, however if you are able to safely transport the boom lift yourself you may be able to avoid a transport fee.
If you do plan to transport the boom lift to your site, there are several conditions that must be met, including:
Your vehicle or trailer must be appropriately rated to carry the boom lift. The rental company must approve your vehicle before the life is released for you to transport.
Rental company staff will inspect the vehicle, restraints, and the vehicle's competency.
That the person transporting has an

EWPA

Yellow Card with a Transport endorsement to be allowed to load Equipment on your truck or trailer.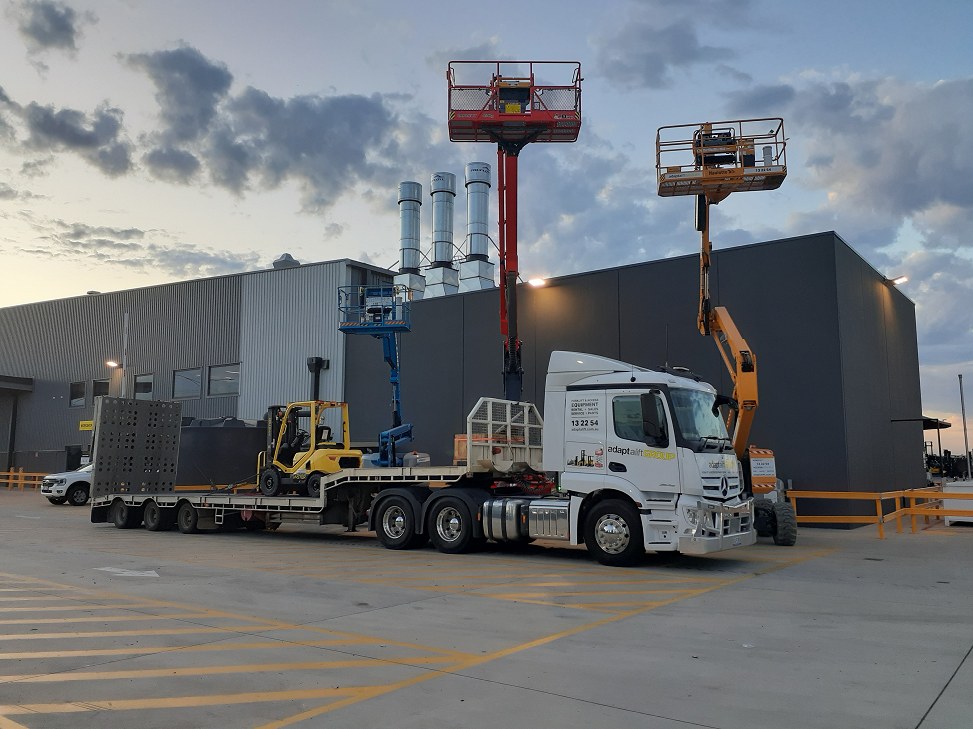 Boom Lift License
Any employee that needs to operate a boom lift must hold a valid and appropriate license.
Boom lift operators may need a high risk license in addition to a yellow card to operate an EWP.
This high risk license is compulsory for operators working on boom type EWP's 11m and over in lift height (truck mounted and self-propelled such as a cherry picker).
If no employee holds the appropriate license the cost of obtaining one will need to be added to the overall cost of the boom lift rental.
If you can't get staff to undertake license testing, you'll need to employ someone who is fully accredited which may increase the cost of boom hire further.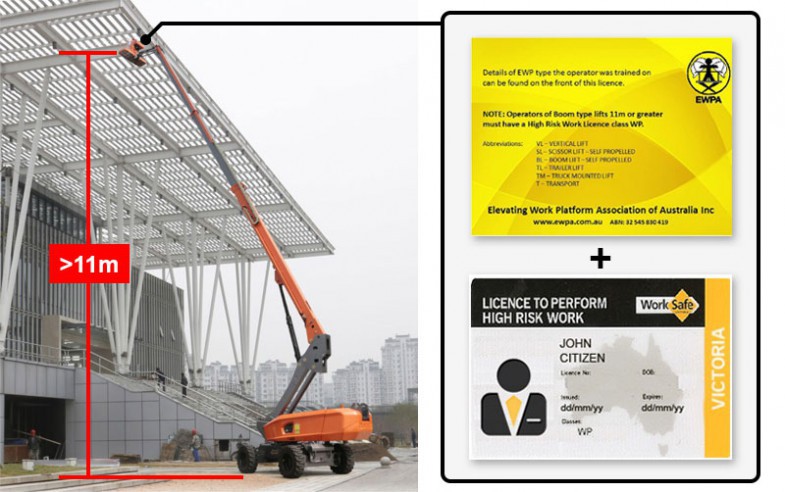 When looking for your next boom lift rental contact Adaptalift Access Rentals on 13 22 54 or submit an online enquiry, we have a comprehensive range of boom lifts from leading manufacturers such as Dingli, JLG and Haulotte for hire at affordable rates and on flexible terms.
Browse our full range of short-term rental access equipment, forklifts and MHE here.