How often should a forklift be inspected?
Regularly inspecting a forklift as part of routine operations and maintenance is imperative for both safety and ensuring it is optimally functioning.
This blog lists reasons why regularly inspecting your forklift is beneficial, whilst also looking at what should be looked for when completing inspections.
Why should a forklift be inspected regularly?
Regularly inspecting a forklift has both safety and operational benefits, including:
Detect forklift damage early so it can be safely repaired before deteriorating
Find and identify any parts such as lift chains are defective so they can be replaced before they fail potentially making the forklift unsafe to operate
Make sure safety systems such as seat belts and lights are working and don't need to be fixed or replaced
Check fluid levels so they can be topped up as necessary to ensure optimal operation levels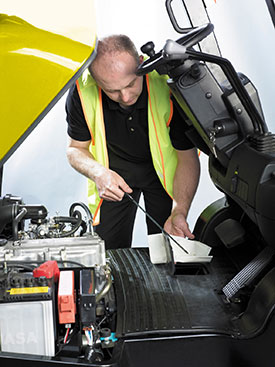 Pre-Start Forklift Inspections
Safe Work Australia recommends that a forklift is inspected by operators whenever they're using a new or different forklift or at the beginning of each shift.
Inspections carried out at the prior to starting the forklift should be covered by a pre-start forklift inspection, these inspections can be carried out at the start of each day for single shift operations or at the beginning of each shift for continuous operations.
Pre-start forklift inspections include both visual and physical checks which are explained below.
Visual Checks
Visual checks involve the operator walking around the forklift looking for signs of damage and to check parts of the forklift are up to standard.
Visual checks include:
Check tyres for wear and tear
Check lights and lenses for damage
Check forklift gauges easily visible to the operator
Check the forklift body and overhead guards for potential damage
Check the forklifts mast, lift assembly and attachments are in good condition
Check forklift tynes and backrest for cracks and fractures
Check hydraulic hoses, couplings and cylinders for leaks or damage
Check the forklift body under carriage for fuel or oil leaks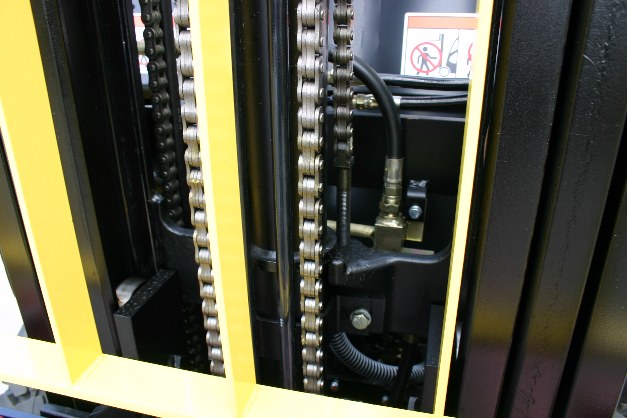 Physical checks include:
Check

LPG

bottle for leaks
Check battery connections aren't corroded and connected correctly
Check any attachments have been properly secured to the carriage
Check the forklifts liquid levels including hydraulic fluid, brake fluid and coolant
Check tyre pressure is correct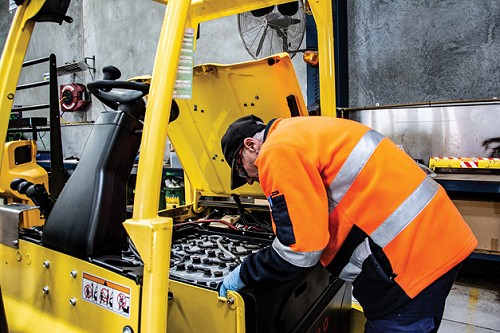 Once operators have completed a pre-start forklift inspection they are able to safely start up the forklift.
When the forklift is operational there are additional operational and safety checks that need to be completed that are listed below.
Operational Forklift Inspection
Once a forklift is operational serious faults and problems can be found, so it is particularly imperative for operator and workers in the vicinity safety.
It is better to find out any faults or problems before forklift operations have commenced and it may be too late to avert any danger.
Operational forklift inspections should include:
Checking the forklifts handbrake holds the unit in place to prevent it unnecessary rolling
Check the transmission is working
Check the brakes and inching pedal work to ensure the operator can stop the forklift during operations or in an emergency
Check the forklift has full range of steering movement
Check that the forklifts lift, tilt and side-shift controls work before they have a load positioned on the tynes and commence lifting operations
Check that any warning devices such as lights, horns, indicators and reversing beepers or safety systems are operating correctly
Check the dashboard gauges are working correctly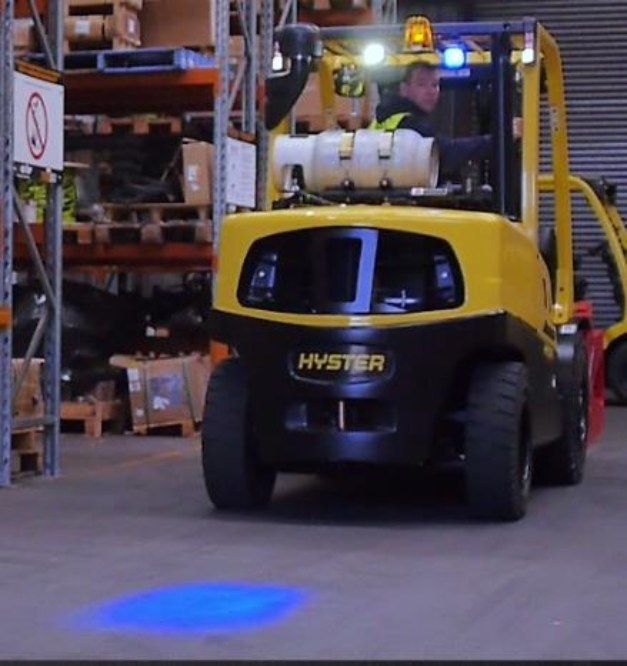 Forklift Inspection Recording
Adaptalift Group recommends that all forklift inspection results are recorded.
This ensures that any problems an operator detects are documented and can be read and taken into account by operators on the next shift or so management can take appropriate action between shifts to ensure any problems are rectified.
Operators are able to list the results of their daily inspections using Pre-Start Checklist books available through our online store.
The small A5 sized books are slim and easily fit into document pockets provided on most forklifts.
The checklist is quick and simple to use and guides operators through the series of checks to ensure their forklift is safe for operation.
In addition to pre-start checklist books Adaptalift Group offers posters and stickers that can be hung on walls or stuck to forklifts to remind operators to complete inspections before they commence work.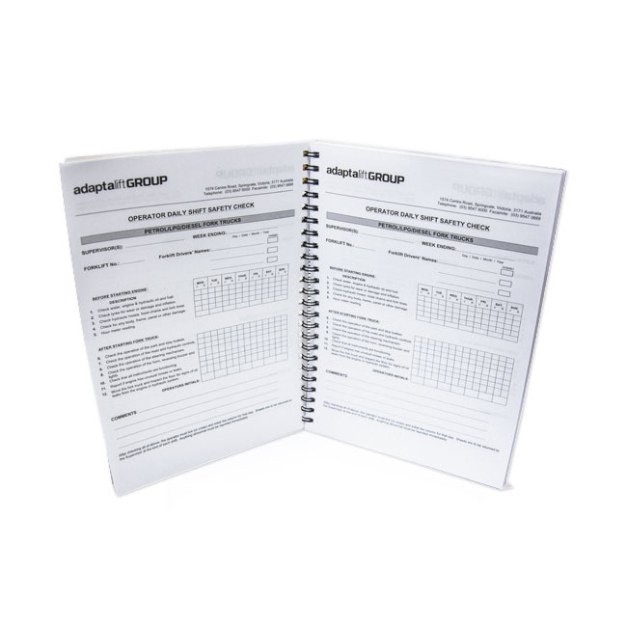 For further information of how to properly inspect your forklift contact our team of experts on 13 22 54 or fill-in a contact form and we will respond as soon as possible.  
Reference List
1. 2014. General Guide for Industrial Lift Trucks. [ebook] Safe Work Australia, p.7. Available at: [Accessed 13 November 2020].