How to Determine If You Need an Extra Forklift
Moving stock from one point to another is the main role of a forklift, which comes in handy when you're dealing with heavy loads.
However, work can quickly pile up and that's when it may be worth investigating available options to acquire an additional forklift.
But how do you know when to make the call?
Keep reading below for reasons why it may be beneficial to acquire an additional forklift.
Business can't keep up with increased demand
One of the main signs that you may need to acquire another forklift is when your business simply can't keep up with demand.
The increase demand maybe due to an influx of new orders or perhaps an existing client increases their demands.
Either way, if your workers are struggling to meet deadlines fulfilling orders in a timely manner, then there maybe an issue.
By purchasing or renting an additional forklift, you can help to spread the load more evenly and take the strain off your existing fleet.
Whilst this may seem like a big commitment, remember it's an indication of positive growth.
Older forklifts are breaking down
If you're beginning to notice that your older forklifts are breaking down under the weight of increased workloads, then it may be a good time to invest in another forklift.
This logic is simple enough, and relates to the idea that all machinery will eventually come to a halt.
Whether it's an old truck struggling with acceleration or a forklift leaking fluid, bringing on an extra forklift will always go a long way.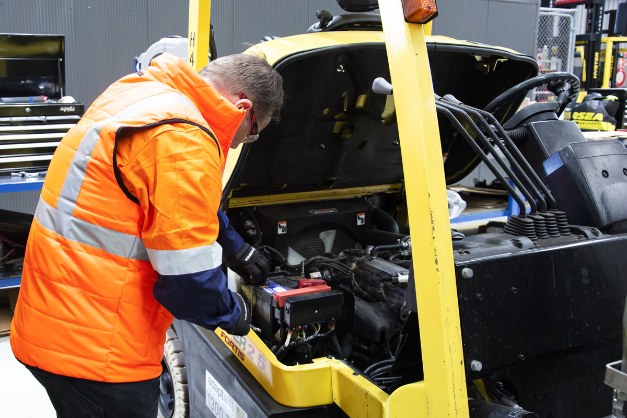 Decreased efficiency
Updated forklift designs incorporate advanced technologies that can help your operators get more done in a shorter period of time.
For example, electric forklift models don't need to stop completely during a change of direction and generally have better acceleration speeds when compared to other alternatives on the market.
This means you can store, stack and retrieve products more easily and a lot faster.
Similarly, you may just find yourself being able to work within tighter areas, without disruptions or delays getting in the way of deadlines.
Increasing maintenance costs
Similar to machine breakdown, if your maintenance and repair bills are through the roof, then it might be an indicator that you need to purchase or rent a newer forklift.
The reason being that all machines require upkeep, however excessive and consistent issues are not something that you should come to accept.
Not only will this cause costly delays that impact efficiency, but the technician fees will also hurt your back pocket.
Monitor maintenance costs well and you'll have a good idea of whether or not it's time to invest in something else.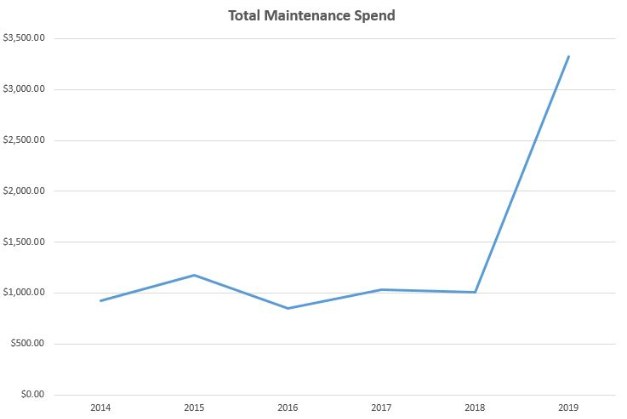 Safety becomes compromised
You can't put a price on safety, so if you suddenly notice that certain forklifts are running poorly or leaking fluid, then be sure to think about another option.
This is important because oils or engine lubricants can easily create a hazard if they end up on factory or warehouse floors.
Other forklift operators will be at risk, along with ground staff and anyone else that enters your site.
Future opportunities
Let's say you've just onboarded a new client and you need to up exports by 50%.
As a result, you'd need to add to your fleet of forklifts to ensure that you can meet the extra demand.
By renting or purchasing additional units, you'd be able to enjoy the profits of this new business opportunity and set your operation up for future expansion.
We sell forklifts – both new and used
Get in touch with Adaptalift if you're looking to add an extra forklift to your operation.
We provide affordable options to customers looking to boost their capacity and operational efficiency.
Buy new forklifts, buy used forklifts or rent forklifts that will help you to meet demand with total ease.
Our team maintains an exceptional level of service at all times and can assist with forklift accessories, forklift repairs, forklift attachments and forklift extensions.
Call today on 13 22 54 or complete a contact form and we'll get back to you as soon as possible.