The Benefits of Buying a Second Hand Forklift
A forklift, much like any piece of equipment or machinery, is a substantial investment for a business.
However, there are many factors – including cost – that place purchasing a brand new forklift out of reach for some.
So, is it worth purchasing second hand?
We take a look at some of the benefits of purchasing a used forklift.
Save on upfront costs
A forklift can be a huge investment and as a business owner, you'll want to ensure you're getting the best bang for your buck.
Second hand equipment is cheaper than buying brand new, and in some cases can be half the price.
What does this mean for you?
You can purchase two forklifts for the price of one, or invest the additional funds you would have otherwise spent into other areas of your business.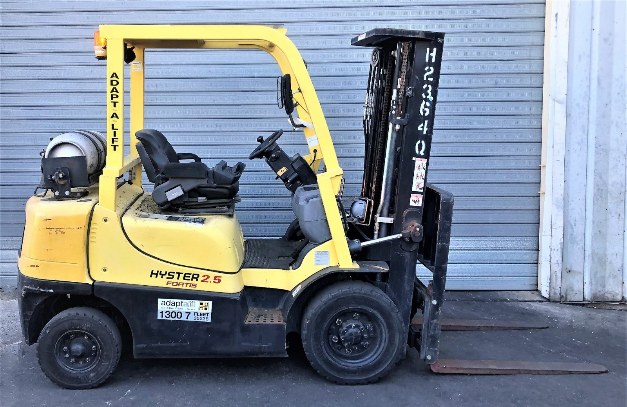 Quality
Were you eyeing a new forklift from a trusted brand, but it was out of your budget?
It's not uncommon to find used forklifts for sale that are newer models from leading manufacturers.
Some forklifts are on the market due to company upgrades or a previous lease running out, so you can find some bargains on forklifts that are still in excellent condition.
Adaptalift has a huge range of second hand forklifts that can save you a lot of money without compromising on quality.
Reliability
When you purchase a used forklift, you'll know it's been put to the test and still standing strong.
Most companies offer a standard warranty for used forklifts.
Familiarity
It's important to consider who will be operating the forklift.
New forklifts or updated models may have different features that seasoned forklift drivers are not familiar with.
This may mean that before the forklift can be used, time and money will need to be spent on training the operators.
Purchasing a used forklift with known functions means that your team can get stuck into using it straight away.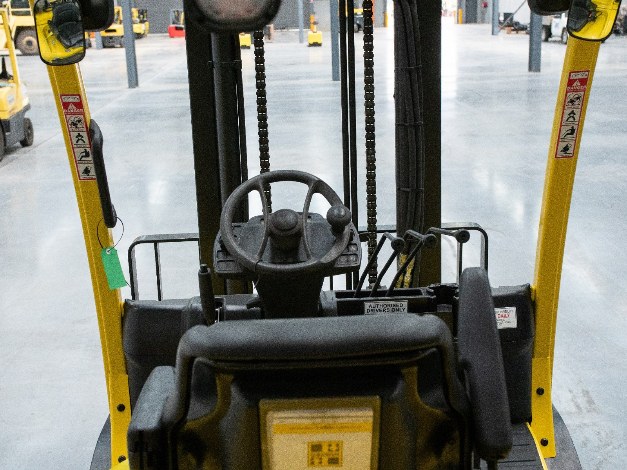 Servicing
Not only can you purchase your used forklift with peace of mind knowing that it's been serviced, but you can be confident that you'll be able to access repair services in the future.
When you purchase second hand, sourcing parts is generally not a problem.
By regularly servicing your forklift, you can ensure it will keep working for you in the years to come.
Bag a bargain and a brand you can trust
A used forklift is a great way to secure a quality brand for a low upfront cost.
For budget-conscious businesses, it's a no-brainer.
Grab two used forklifts for the price of one brand new machine, or invest your savings into other equipment.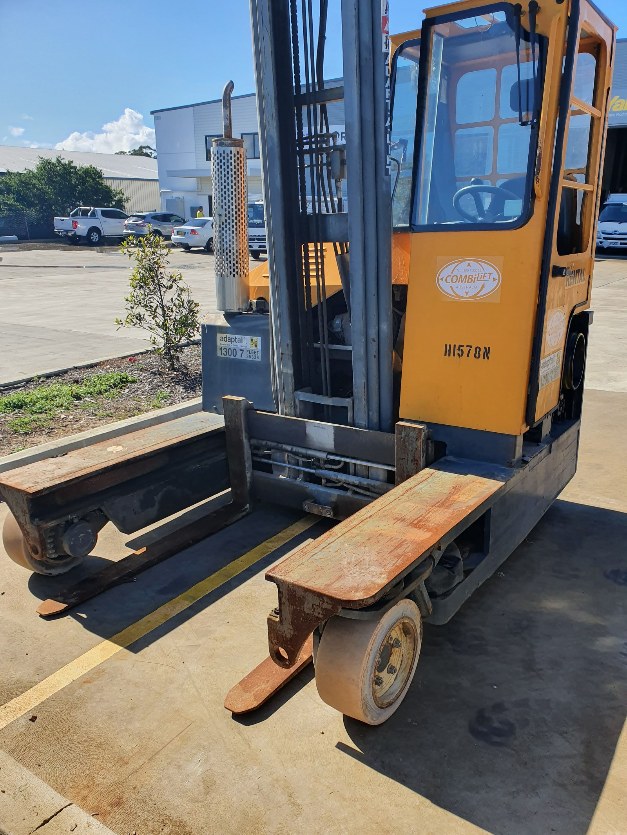 The bottom line?
It's almost always a good idea to purchase a used forklift.
Get your business up and running sooner.
Whether you're a small business looking to get off the ground, or a more established company looking to save on costs, you can avoid the hefty fees associated with new equipment purchases by buying second hand.
Shop with confidence at a trusted dealer to ensure you're getting the best quality.
Operating across Australia, Adaptalift has all your forklift needs covered.
Need a forklift?
Adaptalift stocks a full range of forklifts for sale and hire, and is the exclusive Australian dealer for brands such as Hyster, Yale and Combilift.
Our extensive experience in the industry means that you can browse used forklifts around Australia with confidence.
To find out more about how we can help your business thrive, complete our contact form or give our team a call on 13 22 54.