Used Forklift Pre-Purchase Checklist - Part 2
In last week's post we looked at part 1 of our used forklift pre-purchase checklist, discussing why it is important to inspect the following area before purchase:
Appearance
Safety features
Engine
Steering
Brakes
This week's post covers the remaining four key areas for inspection from the checklist.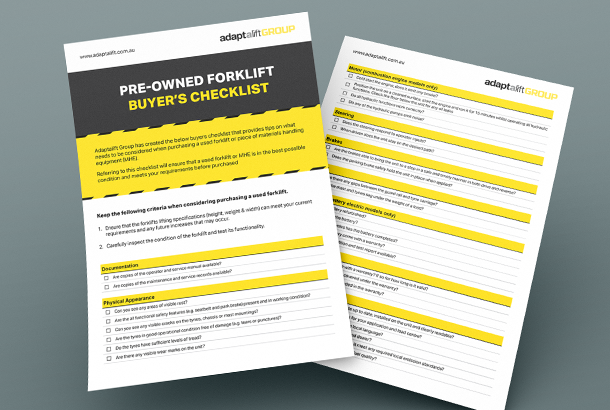 Mast
It is imperative to closely inspect the mast and tynes when fully loaded to ensure that they don't sag under the weight.
Any signs of sagging may mean that the integrity of the mast and tynes have been compromised and they're not able to safely lift loads of any weight.
A compromised mast presents a serious injury risk to operators and other staff, whilst also heightening the chances of product loss or damage to things in the surrounding area.
Ensuring that the mast and tynes are structurally sound and can safely support the full weight of loads up to their rated maximum greatly reduces the risk any breaks occurring under the weight of a load during operations.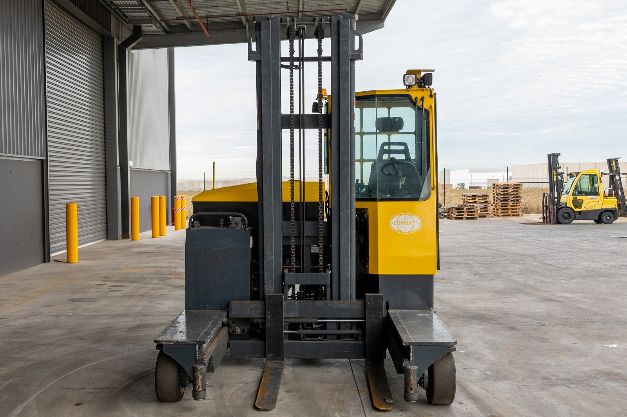 Battery (battery electric models only)
It can be helpful when making a decision to purchase a used battery electric forklift if a battery test and condition report can be supplied by the seller.
As a forklift battery ages and completes more work it completes more cycles, the more cycles a battery has been through can significantly degrade its performance and how it is able to power a forklift.
Knowing the age and condition of a unit's battery before purchase is important to reliably determine the level of performance it can provide.
If the battery is in poor condition or is very old the unit should be avoided or a buyer should negotiate with the seller to try and have a new battery installed.
Knowing the age of the battery is also convenient for maintenance planning so a replacement battery can be procured at the correct replacement time to keep the forklift functioning at optimal levels.
To provide a safeguard when purchasing a used battery electric forklift buyers should ask if the unit is being sold with a battery warranty.
The warranty safeguards against some unforeseen problems occurring with the unit's battery in the event of a fault.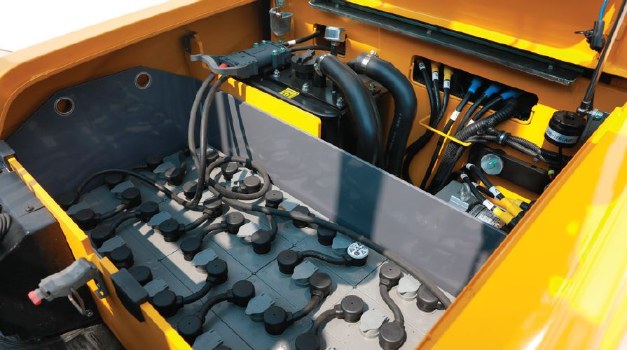 Forklift Warranty
Potential used forklift buyers should ask the seller if the unit is sold with a warranty and how long it is valid for.
The warranty provides buyers with a safeguard guarantee regarding the unit's conditions and operational ability.
It also outlines the terms and situations in which repairs or exchanges can be made if the unit doesn't function as originally described or intended.
Buyers should also clarify what components are covered and if there are any exclusions under the warranty.
Some common examples of warranty exclusions include some forklift major components or the unit may only be covered for a certain number of operational hours.
Safety and Compliance
Inspecting and ensuring a used forklift meets all safety and compliance measure before purchase is vitally important.
If an incident such as operator injury were to occur and all safety and compliance measures were not being met could result in legal ramifications for the forklift owners.
All forklifts must be fitted with an up to date manufacturers rating plate that is clearly readable.
From the rating plate the units maximum lift capacities at certain lift heights and load centres can be determined, this allows owners and operators to determine if the unit is suitable to lift desired loads to desired heights.
For used combustion engine forklifts it is also important to determine if the units engine complies with any required local emission standards and whether the unit can safely function on local fuel.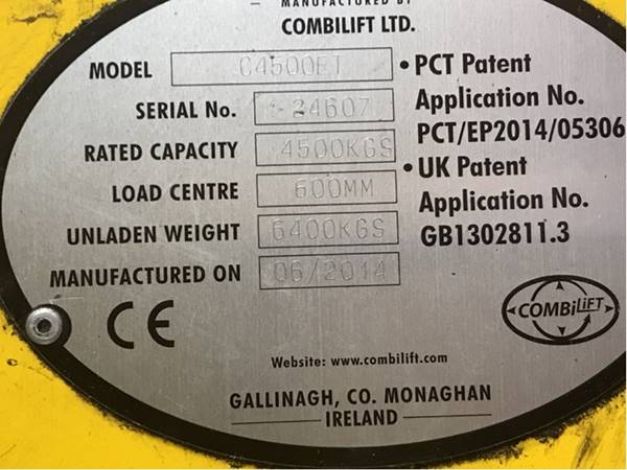 Across our two part used forklift series we have discussed some of the key areas that should be inspected before purchasing a used forklift.
By inspecting all the areas listed in our pre-purchase checklist customers can be assured they're purchasing a high quality used piece of equipment that is fit for purpose and will assist their materials handling operations long into the future.
Adaptalift Group have a wide variety of used forklifts from globally recognised manufacturers including Hyster, Yale and Combilift available for sale, view our full range here.
For assistance in finding the right used forklift for your application contact one of our used equipment experts on 13 22 54.