What is a Telehandler?
Telehandler short for telescopic handler are a versatile hydraulic lifting unit that is often used in the construction, farming and agriculture sectors.
This week's blog briefly explains what a telehandler is and then looks at some of the key benefits they offer to operators.
What is a telehandler?
Modern telehandlers are maneuverable hybrid units that offer the load lifting capabilities of a forklift with the lifting range of a crane.
Units are equipped with a telescopic boom that can be fitted with a wide range of attachments to allow the unit to perform a wide variety of functions.
A simple quick hitch design allows operators to quickly and safely change attachments depending on the task required to be completed.
Key Benefits of Telehandlers
1. Heavy Lifting
Telehandlers are able to lift heavy loads up to the units lift capacity and height specifications including palletised and non-palletised good when fitted with the correct attachment.
Whilst forklifts are one dimensional in their movement abilities, telehandlers are able to move diagonally allowing them to pick-up and transport loads that a standard forklift would be unable to lift.
With their increased maneuverability telehandlers are able to easily access odd angles and tight spaces with their extendable boom, making them the ideal materials handling solution for confined spaces.
Stabilisers that can be deployed from the unit, provide extra stability and safety when lifting heavy loads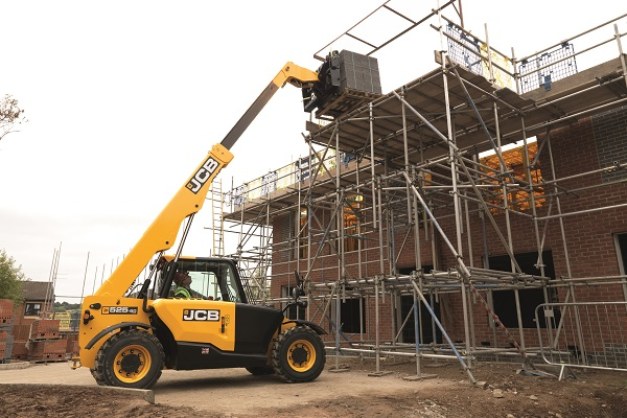 2. Versatility
A telehandlers telescopic boom is the key to the unit's versatility.
A wide variety of specially engineered interchangeable attachments can be safely attached to the end of the boom using the units quick hitch mechanism.
Examples of telehandler attachments and their uses include:
Forklift carriages allow the telehandler to lift a wide variety of loads including pallets, timber, piping and other long loads
Crane jibs transform the telehandler into a modified crane to lift loads where conventional forklift tynes are not suitable such as lifting loose building materials including liquids, sand or anything likely to topple over can be placed in a bucket and then lifted with the crane jib
Scoop and bucket attachments can be fitted to enable telehandlers to lift the aforementioned loose materials such as sand, with the scoop attachment enabling the unit to load goods into the bucket attachment before lifting
Work cage or platform can be attached to the telehandler to safely lift workers high up to complete works
The array of attachments combined with the versatility of the telehandler may also provide significant costs savings completing projects as it can replace the need to purchase or hire additional capital equipment such as cranes and elevating work platforms to complete work.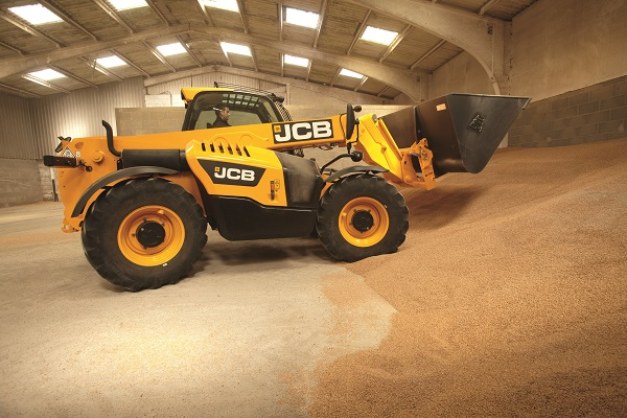 3. On and Off Road Capabilities
Telehandlers four wheel drive features allow units to operate both on and off road.
Units are fitted with large robust tyres that are able to support the lifting and transport of heavy loads whilst also providing easy travel across the rough and uneven terrain often encountered on building sites, on farms or agricultural grounds and even mining sites.
Units can also be road registered which allows them to operate on marked bitumen roads so they can safely and easily transport loads to sites when off-loading from delivery trucks or between job sites.
4. Increased Safety
A telehandlers ability to hydraulically lift and maneuver large and heavy loads around sites reduces the need for employees to undertake extensive manual lifting tasks.
This can greatly reduce the chances of them injuring themselves through unsafe or repetitive manual lifting.
To ensure maximum safety on-site telehandlers must only be operated by fully trained and qualified operators.
Operators must have undertaken correct training and hold the correct license to operate the unit safely and be able to respond quickly and safely as possible in the event of an emergency.
It is also important to ensure the telehandler is not pushed beyond the manufacturer's specified lifting capacity and heights, otherwise this greatly raises the risk of injury, product or equipment damage or even a workplace fatality.
This blog has demonstrated how a versatile telehandler can become an important piece of machinery across construction, mining, farming and agriculture sites.
To discuss how your next project can benefit from the use of a telehandler contact a member of our team on 13 22 54 or fill out a contact form and we will get back to you as soon as possible.
Reference List
JCB

. 2020. Telehandler For Sale, Telescopic Handler,

JCB

525-60 Hi-

VIZ

. [online] Available at: [Accessed 17 September 2020].