What is the Difference between a Scissor Lift and a Boom Lift?
Construction and maintenance projects that are in high hard to reach places are often unable to be reached with conventional ladders.
Workers need a high reaching and stable platform to support themselves, materials and tools they need to complete the job.
Scissor and boom lifts are the ideal aid to safely lift workers up to high and hard to reach places.
In this blog we briefly explain what scissor and boom lifts are and then look at four key considerations that can be used to determine the best lift for your application.
What is a Boom Lift?
Boom lifts are hydraulically controlled and are the highest reaching elevated work platform.
They are an aerial lift that allows operators to be raised and moved horizontally and vertically to complete works indoors and outdoors.
There are two main types of boom lifts:
Telescopic boom lifts sometimes referred to as straight or stick boom lifts, feature a single hinged extendable arm that can stretch over distance.
Articulating boom lifts sometimes called knuckle booms from the knuckle like connectors that connect the multiple arms that provide the unit its reach ability.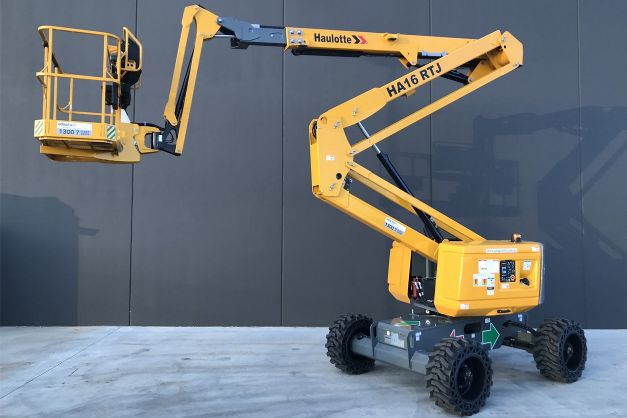 What is a Scissor Lift?
Scissor lifts are an elevating work platform that can only move in the vertical plane on which personnel, tools and supplies may be elevated to complete work.
Different to a boom lift they have no telescopic or rotational ability.
The units raising mechanism is the use of linked, folding supports in an 'X' criss-cross pattern.
Scissor lifts can be self-propelled, trailer or truck mounted and have optional outriggers or stabilisers.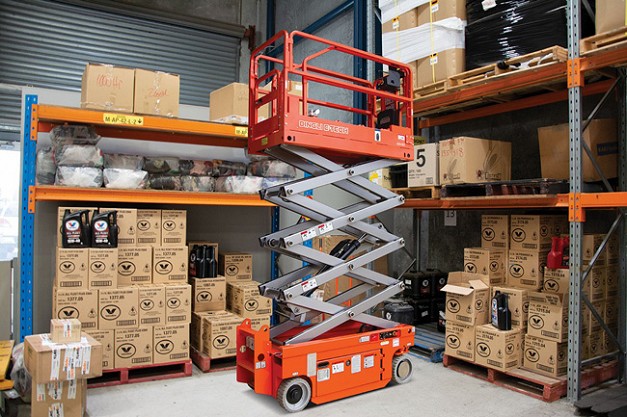 Key Boom or Scissor Lift Selection Criteria
How high do you need to reach?
Boom lifts offer more overall reach compared to scissor lifts.
Telescopic boom lifts offer the maximum amount of vertical reach, often two to three times higher than scissor lifts.
The height where any work needs to be completed are an important factor in deciding if you need a boom or scissor lift.
For extremely high work areas on tall structures or within trees boom lifts are ideal, whilst areas below 20m high scissor lifts can also be a lifting option.
Are there obstacles in the way?
For work areas that aren't completely clear of obstacles to accommodate a vertical scissor lift or telescopic boom lifts an articulating boom lift is the ideal solution.
The multiple hydraulic boom arms of an articulating boom lift allow the operator platform or bucket to move over, under or around obstacles such as scaffolding or building frame work.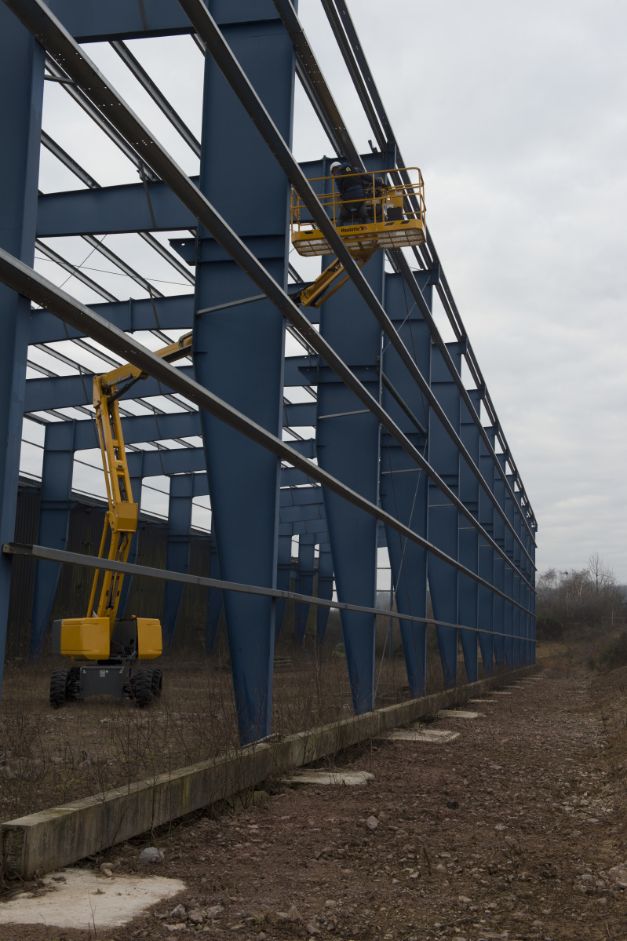 How many workers works and equipment needs to be lifted?
Every boom and scissor lift have a manufacturer rated safe weight limit (SWL) and number of people that can safely occupy the platform or bucket.
It is imperative that the units SWL is not exceeded at any point to ensure operator safety.
Weights that contribute towards the SWL include the weight of worker/s completing the work combined with the weight of any tools and materials being used to complete the work.
For work that requires a large number of heavy tools and supplies a larger lift will be needed for their larger SWL.
The larger platforms of scissor lifts are better suited to lifting multiple personnel alongside tools and materials, whilst boom lifts normally only accommodate a single worker.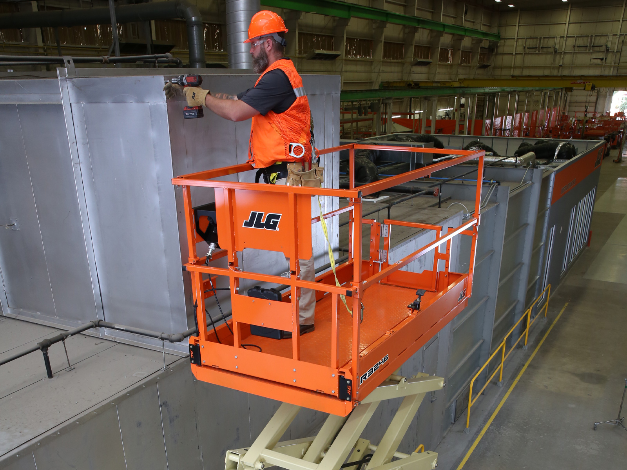 Is the job indoors or outdoors?
Where work needs to be completed plays a key factor in which type of lift needed to be used.
Boom lifts are most commonly used for outdoor applications such as construction sites, whilst most scissor lifts are designed for indoor use inside factories and warehouses.
Specially engineered rough terrain scissor lifts are the exception to the indoor use rule that can be used outdoors on construction sites and other areas.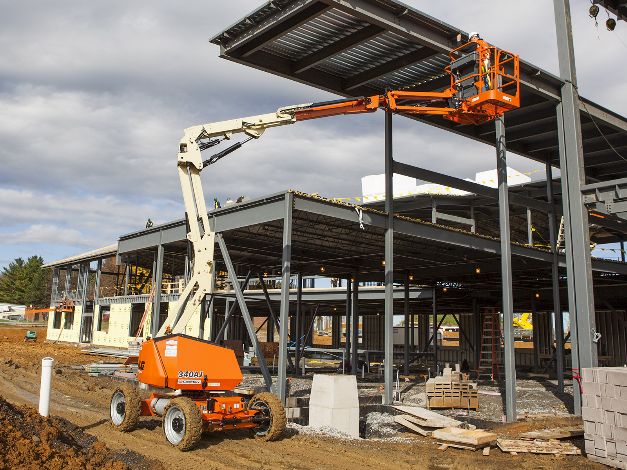 What is my budget?
The size of your budget to spend on purchasing or renting an EWP plays a large part in which lift is most suitable for your application.
Scissor lifts are cheaper than boom lifts and being simpler to operate make them the ideal EWP solution for jobs on a budget.
However if you need the extra height or manoeuvrability there is no substitute for a boom lift.
Do I need a license to operate the lift?
Workers operating any form of EWP whether it is a boom or scissor lift need to undergo and complete basic training to obtain an EWPA Yellow Card.
For workers that are operating an EWP unit above 11m in height need to undertake additional specialist training to obtain a High Risk Work License in addition to their EWPA Yellow Card.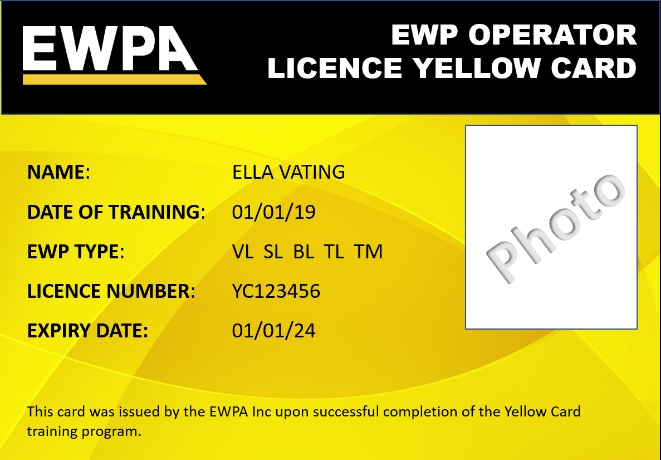 Adaptalift Group are a leading supplier of elevating work platforms including boom lifts and scissor lifts.
We have a wide variety of models available for hire and sale from leading manufacturers including Dingli, Haulotte and JLG, capable of handling any task indoors and outdoors.
For assistance in finding the best lift for your application contact one of our EWP experts on 13 22 54 or fill-out a contact form and we will respond as soon as possible.