What to Look for When Buying a Used Forklift
Businesses that operate within a warehouse or factory setting will know that forklifts are amongst the most important types of materials handling equipment.
They are, however, particularly expensive.
That's why looking at affordable ways of sourcing a suitable unit is a good idea.
With this in mind, opting for a used forklift can be a smart move that will save a lot of money, and when purchased through a reputable dealer, you'll be guaranteed a top-of-the-line model that always performs as expected.
Check out this guide from Adaptalift on what to look out for when buying a used forklift and you'll be well prepared to make the right choice for your operation.
1. Think about why you need a used forklift
To start, we recommend that you think about why you need to purchase a used forklift in the first place, so that you can make an informed choice.
This is helpful because it will allow you to search for models that best meet your particular requirements.
Do you need a forklift that's small enough to maneuver within tight areas? Or are you after something that can handle some seriously heavy loads?
Either way, identify what you need from the outset to prepare yourself for what's to come.
2. Conduct a visual inspection
This is pretty straightforward, and makes lots of sense. Basically, it's important that you do a visual inspection of anything that you buy – especially expensive machinery.
This will allow you to see how things look before you sign on the dotted line.
Check for things like damage, along with cracks, fluid leaks and any other signs of general wear.
Remember, photos listed online don't always provide the whole picture.
Tip: if you're looking to buy an electric model, make sure to check the condition of the battery and charger.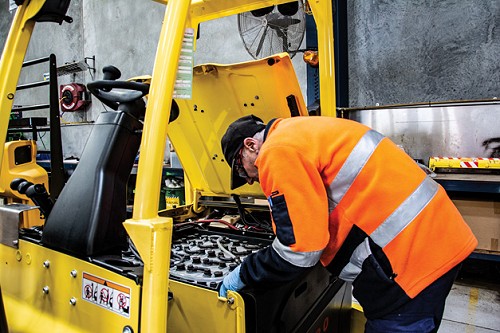 3. Go for a test drive
It goes without saying that you'll want to ensure the forklift operates as it should. That's why going for a test drive is key.
Conduct the test on a clean surface and take note of any issues relating to steering, braking, vibration and so forth.
It's also smart to see if the engine starts properly from cold, as some mechanical problems aren't always noticeable when the engine is already warm.
Keep in mind that if you're not qualified to do the test drive, you can always get an operator to do it for you.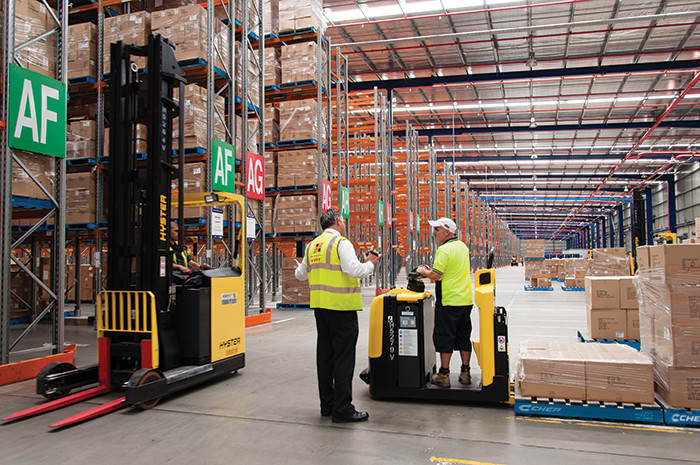 4. Check the warranty
Thoroughly reading the warranty information will protect you against making a poor financial investment.
Doing so will also save you from a lot of stress should things not work out as expected.
Make sure that you understand how long the warranty period lasts and what it covers. This is the best way to enjoy total peace of mind.
5. Inspect the hour meter and rating plate
Looking at the hour meter will help you to determine the condition of a used forklift, and it's something that every prospective buyer should do.
This will tell you the the number or hours the forklift has been operated for.
Finally, be sure to inspect the rating plate to find out how much the forklift can actually lift.
Check to see that the rating plate is properly fitted, clear to read and correctly labeled.
You'll want to choose a model that has a slightly higher maximum load than what you expect to be lifting back at the warehouse.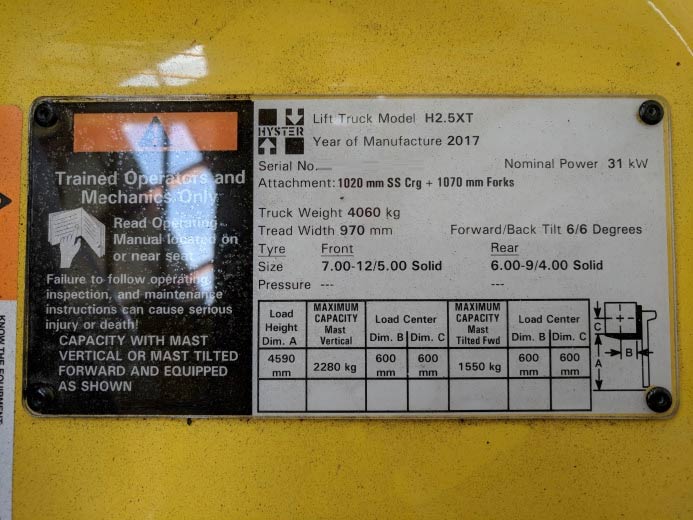 Used forklift trucks for sale
If you're looking to purchase a used forklift truck and want to ensure that you are getting the best value for money, then Adaptalift can help.
We sell a wide range of materials handling and access equipment designed to improve the efficiency of warehouse and factory operations.
We provide a standout level of customer service and will happily answer any questions that you may have.
Call today on 13 22 54 or complete a contact form and we'll get back to you as soon as possible.