Australian Sustainable Hardwoods Improve Flexibility and Efficiency with Hyster Forklifts
Australian Sustainable Hardwoods (ASH) in Heyfield Victoria is a leading sawmilling & timber processing center that focuses on quality and innovation.
Their sustainably sourced range of Australian hardwood timbers are used in a variety of modern & visually inspired designed projects.
Adaptalift Group have supplied ASH with its materials handling units for in excess of 13 years continuing a strong partnership between two of Australia's leading companies in the timber and materials handling industries.
In 2019 ASH undertook a revision of their materials handling fleet to improve flexibility and efficiency by incorporating units better suited to the changing handling demands of the business.
The existing fleet consisted mostly of Hyster's H18XM high capacity forklifts.
As part of the consultation process representatives from ASH were able to view the operations of a similar business whose handling requirements were also handled by Adaptalift.
Discussions after the site visit centered on ASH's desire to integrate smaller Hyster H9XM-6 high capacity forklifts.
These units were viewed as being able to provide greater flexibility and advantages over the larger 18XM units.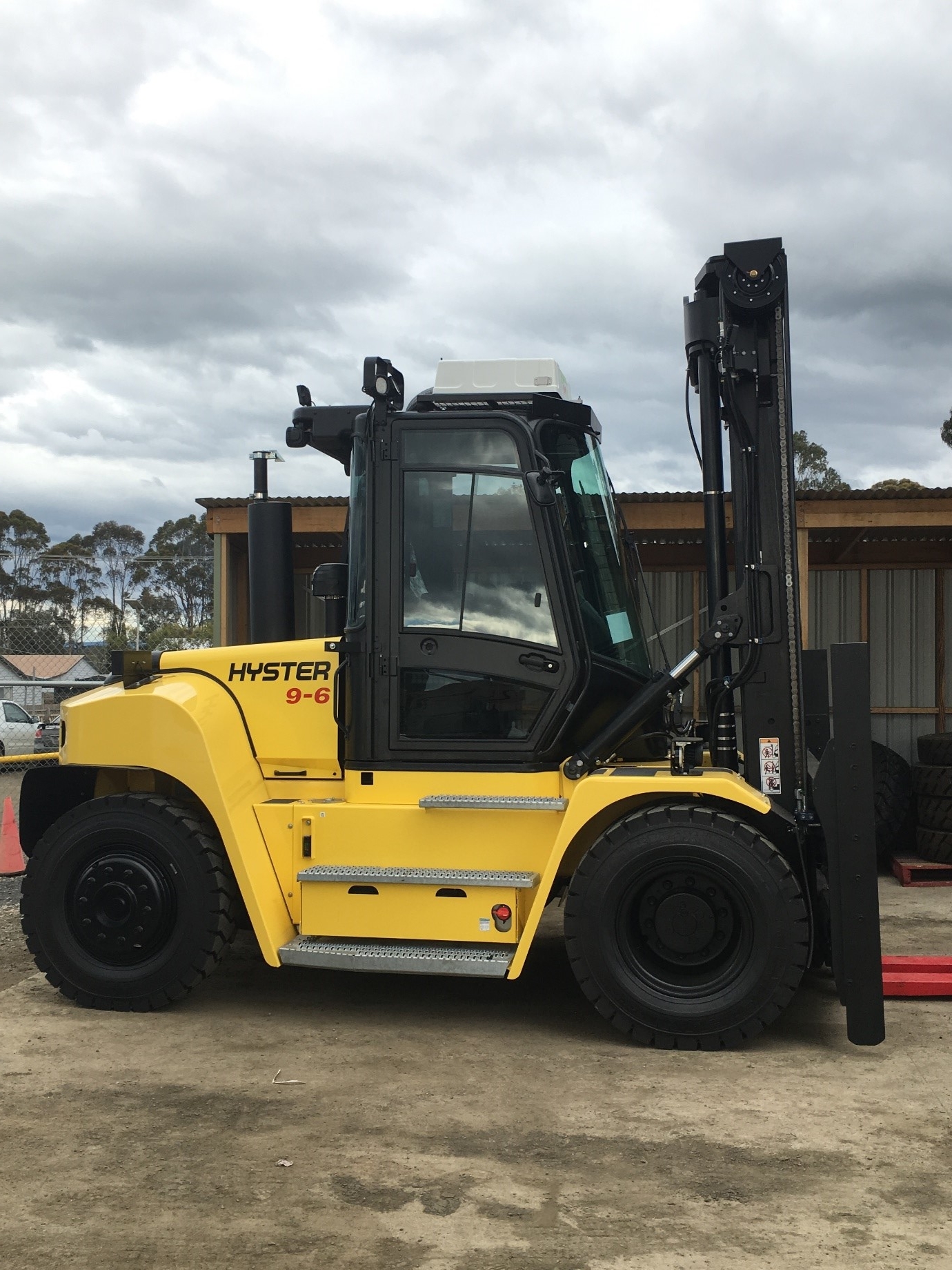 The most notable advantages the Hyster 9XM-6 units would deliver included:
Superior operator visibility due to Hyster's Vista cab design
Increased operator comfort due to pressurised cabin
Large diameter tires provide greater operator ride comfort and stability when operating on the uneven ground of timber yards
Excellent retained lift capacity when lifting maximum specified loads
Following on from the site visit and decision to integrate the H9XM-6 forklifts into ASH's fleet Garry Henthorn, Engineering Manager detailed the reasons why they elected to continue their long standing partnership with Adaptalift Group and the Hyster brand of forklifts.
"I was impressed with the engineering of the unit, particularly the compact nature of the machine footprint coupled with the larger diameter tyres along with the superior ergonomics the unit offers to the operator. This combined with the service capability levels provide by the Adaptalift Group made for an easy decision in the end."
As well as supplying the H9XM-6 unit to ASH, Adaptalift Group are responsible for the full time on site maintenance and repairs of the units.
Support is provided through the company's heavy equipment division providing timely maintenance, repairs and genuine Hyster spare parts through its fleet of mobile service technicians back by its national network of workshops.
Adaptalift Group look forward to continuing our strong long-term partnership with ASH into the future.