5 Key Considerations When Choosing a Rental Forklift
Before renting a forklift there are a number of key considerations to ensure the most suitable unit for the application is selected.
Ensuring the correct forklift is chosen is very important as it affects a large range of factors including (but not limited to):
Operational and maintenance costs
Productivity
Operator health, safety and moral
Stock management
Five of the most important considerations are detailed in this week's blog.
Load Weight
One of the most critical factors to consider before renting a forklift is the load weight that needs to be lifted.
It is imperative that the forklift rented is rated by the manufacturer to lift the load weight required.
If the unit isn't specified to lift the load weight this can lead to a variety of negative consequences including:
Operator injury or fatality
Employees in the vicinity injury or fatality
Product loss or damage
Damage to the forklift
Damage to capital equipment including pallets and racking
A forklift's load capacity can be found on the manufacturer's rating plate installed on the unit.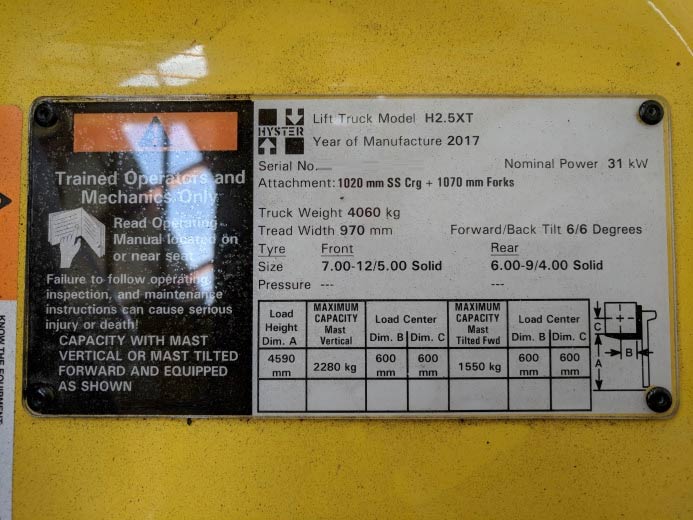 Lift Height
In conjunction with load weight a forklift's maximum lift height is also important.
The maximum lifting capacity of a forklift decreases the higher up the load needs to be lifted for weight distribution and load stability.
The unit must be rated to lift the heaviest load that will need to be lifted at any stage to the required height, to avoid the same injuries or damages as listed under load weight.
Another consideration for a forklifts lift height is the available headroom within a warehouse or facility.
Are there going to be any obstructions or hanging objections such as roof beams, lights or internal cranes that may be in the way of a forklift carrying a load with the mast extended to the required height.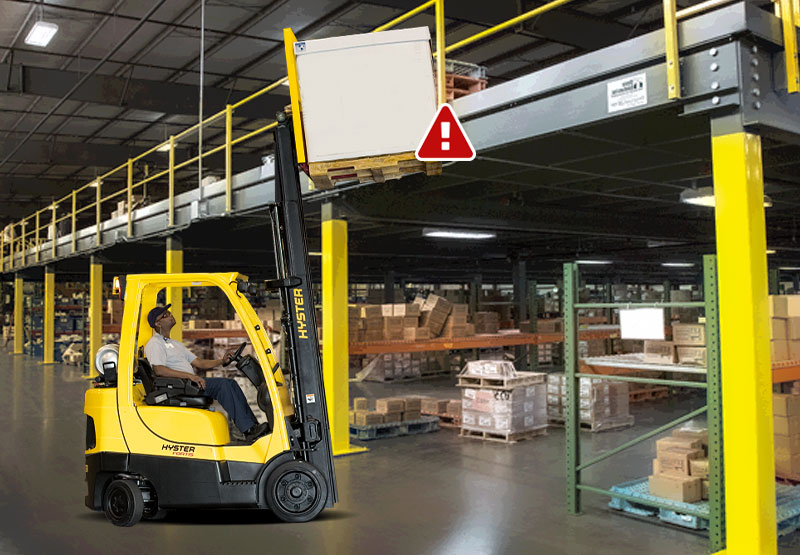 A forklift's load and lift capacity can be found on the units manufacturer's load plate.
Load Size and Shape
There are a wide range of forklifts and materials handling units available, some are specifically designed to lift specialist loads.
The type of load needed to be lifted may lend itself to what type of unit needs to be rented.
Below is a list of specialist forklifts and MHE units and the types of loads they are suitable to lift:
Container handlers – available in versions rated to lift full or empty containers, container handlers are large units for the specific purpose of lifting 20' and 40' containers
Side-loaders – are the ideal solution to lift and move long loads such as lengths of timber and steel
Container mast forklifts – units are specifically equipped with 3 stage container masts that are able to be lowered to a height that allows the unit to operate inside of shipping containers
All-terrain forklifts – units that are equipped with heavy duty tyres that can operate across uneven ground outside
Heavy duty forklifts – units that are engineered to lift heavy loads from 8 – 52T
Narrow aisle forklifts – units that are engineered to operate in narrower aisle compared to standard

MHE

units, allowing more storage space to be utilised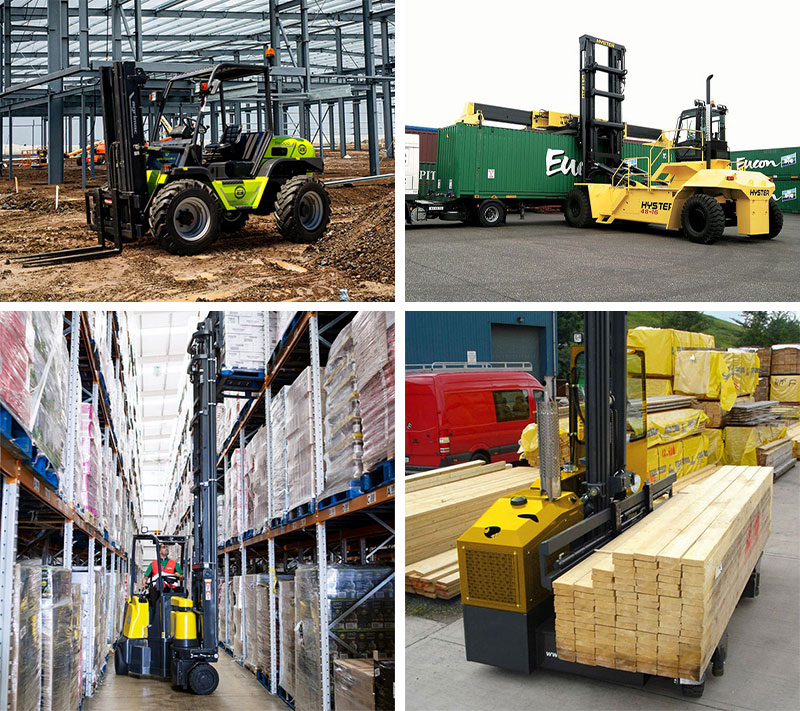 Fuel Type
The load size and where the forklift needs to be operated are another consideration when deciding what type of forklift to rent.
Lifting large heavy loads requires more power making LPG and diesel powered forklifts most suitable for these lifts.
Conversely lifting small loads can be completed with battery electric forklifts.
For operations in enclosed spaces and for environmentally conscious company's battery electric forklifts may be the preferred option as they do not emit harmful emissions.
Tyre Type and Operating Environment
The operating environment whether indoor or outdoor is another important consideration in choosing a suitable forklift fitted with the correct type of tyres.
Warehouse forklifts are normally equipped with cushion tyres made of solid rubber with less traction and ground clearance.
Forklifts fitted with compressed air filled pneumatic tyres can operate on rough and uneven surfaces.
If the forklift is to be operated outdoors to ensure operator comfort and safety against the weather such as heat, rain or wind the unit will need to be weatherproofed, this may include the installation of air conditioning systems in the cabin or a fully enclosed cabin to protect operators from getting wet.
Adaptalift Group provides a full range of rental forklifts and materials handling equipment suitable for any lifting task.
We provide both short-term and long-term rental options and all units are supported by our leading after-market support covering both parts and service.
For further information or to discuss forklift rental options with a member of our team contact us on 13 22 54 or email us.
Speak to us about forklift rental and lift truck rental
Adaptalift can help if you're looking to rent electric forklifts and lift trucks. We provide customers with top-of-the-line models so they can work with complete confidence at all times. Our team also has a range of new and used forklifts for sale. Contact us today to find out more.