Real Warehouse Design Layout Examples
With businesses continually looking for way to fully maximise the use of all available storage space in their warehouses, warehouse layouts are becoming more important.
A correctly designed and implemented warehouse layout can lead to a number of benefits including:
Increase in available storage space
Greater efficiency in order picking and packing
Reduction in the required number of on-site capital equipment
Reduction in capital equipment costs
Easier loading and unloading of goods
As a follow-up to a previous blogpost on forklift options for operating in tight spaces, this week's blog looks at three real life examples of how the implementation of a more efficient warehouse layout has positively impacted our clients.
Warehouse Layout 1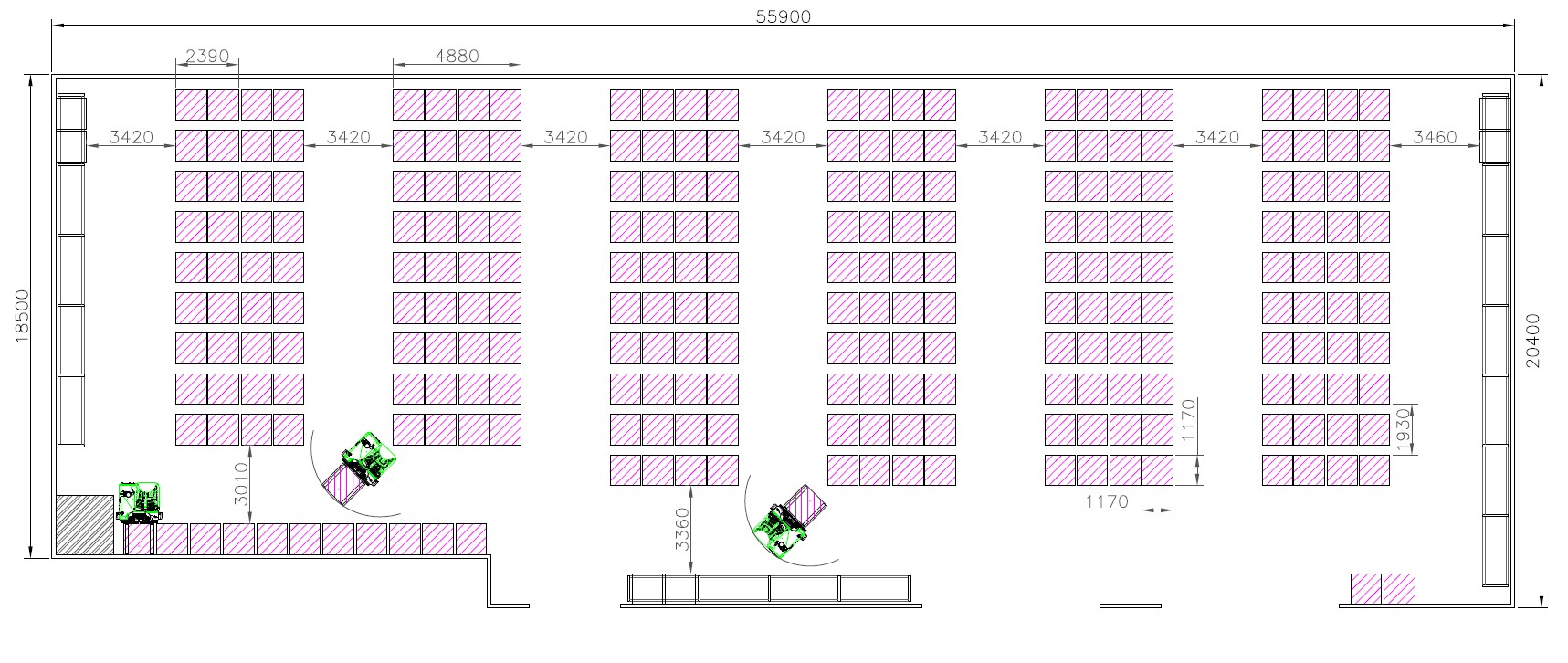 In this warehouse layout example the client wanted to reduce the width of the aisles they had setup in their warehouse.
Their current aisle width was a large 7m wide to accommodate counterbalance forklifts being able to operate and turn within the aisles as they retrieved, moved and stored products.
The new warehouse layout suggested to the client relied on the replacement of the existing counterbalance forklifts with Combilift multi-directional forklifts in this case the CB3000.
The changeover to the multi-directional unit would enable the client to narrow their aisle widths in half to just 3.5m.
This reduction in aisle width would allow the client to increase their warehouse storage space by 50% whilst also providing optimal product management and flow with each product now able to have its own bay location.
This allowed the client to better plan the location of products within the warehouse for better efficiency when processing both incoming and outgoing goods.
Warehouse Layout 2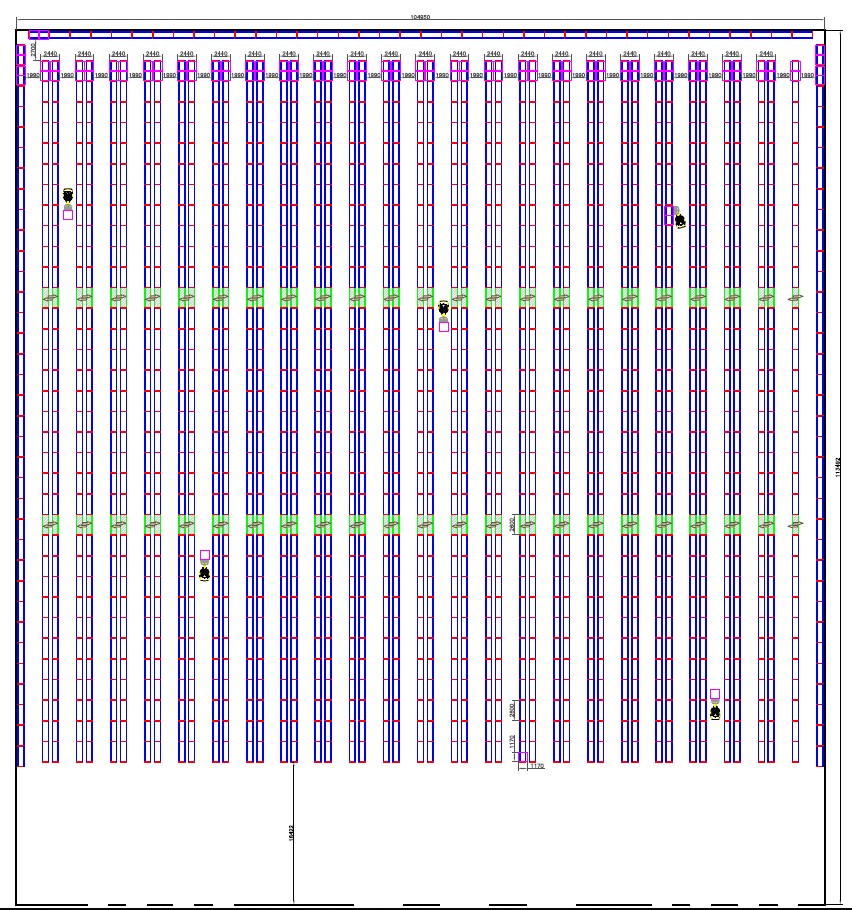 In this warehouse layout the client was unable to increase the size of their facility, so they wanted to maximise the usage of available space for storage.
The original aisle width for the warehouse was 3.5m wide with the adoption of the Aisle-Master narrow aisle forklift from Combilift the aisle widths were able to be narrowed down to only 2.2m wide.
This allowed the client to increase their storage space allowing them to store 35% more pallets than they originally could.
This increase in storage space provided great benefits to the client as they were able to bring all their stored products into their own warehouse, eliminating expensive 3PL storage that was being utilised to store overflow stock.
The versatility of the Aisle-master being able to operate both indoors and outdoors allowed the client to make further cost savings as they could reduce their forklift fleet by 30% as the all in one unit was able to replace separate forklifts for indoor and outdoor use they were originally operating.
Warehouse Layout 3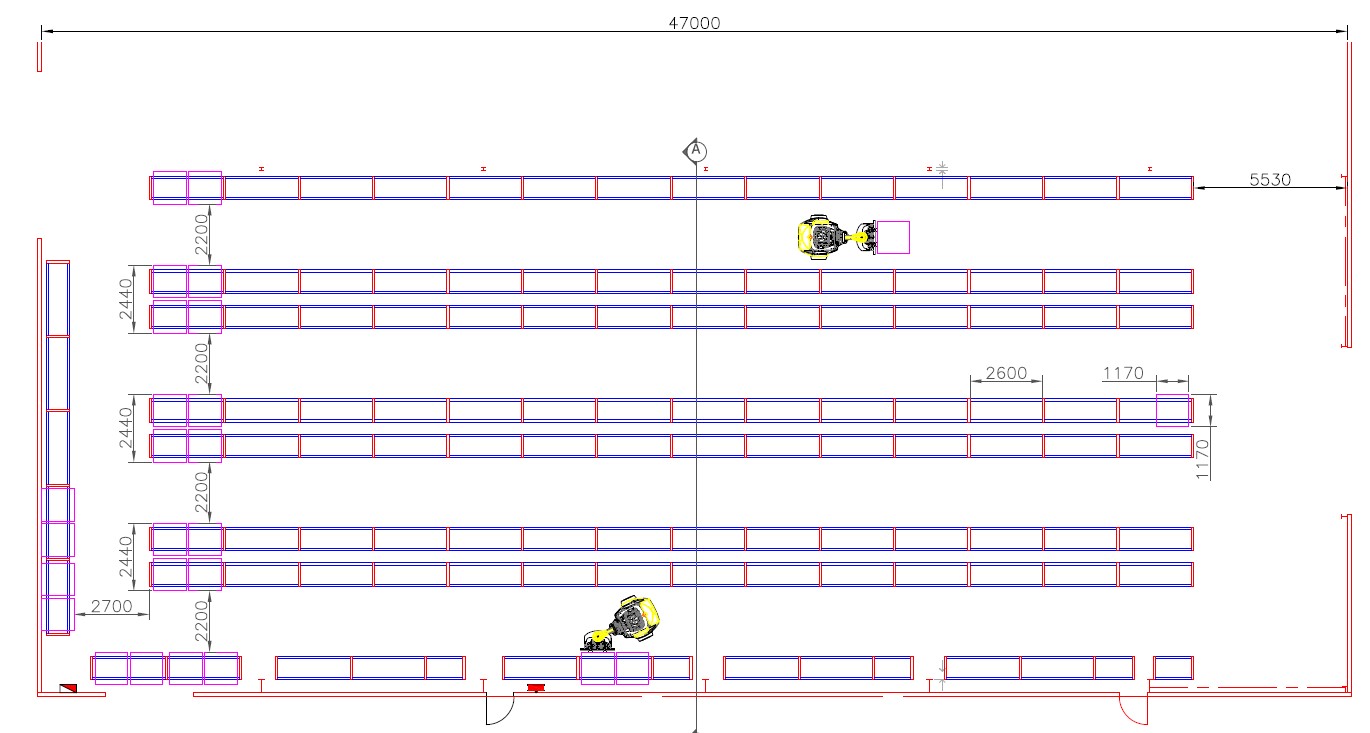 Warehouse layout 3 offered our client the ability to increase their available storage space by 50%, by utilising the Aisle-master narrow aisle forklift.
They also benefited similar to the client in layout number 2 above from the versatility of the Aisle-masters ability to operate both indoors and outdoors, reducing their capital investment in an indoor and outdoor forklift with just the single units.
To find out how you can increase your warehouse storage space with a new improved warehouse layout contact our team on 13 22 54 or email us.