Benefits of Micro Scissor Lift Hire
Dingli is a leading manufacturer of scissor lifts and other elevating work platforms (EWP).
The Dingli S036-RS micro scissor lift is a premium EWP hire option that provides flexibility and versatility for a range of indoor and outdoor applications.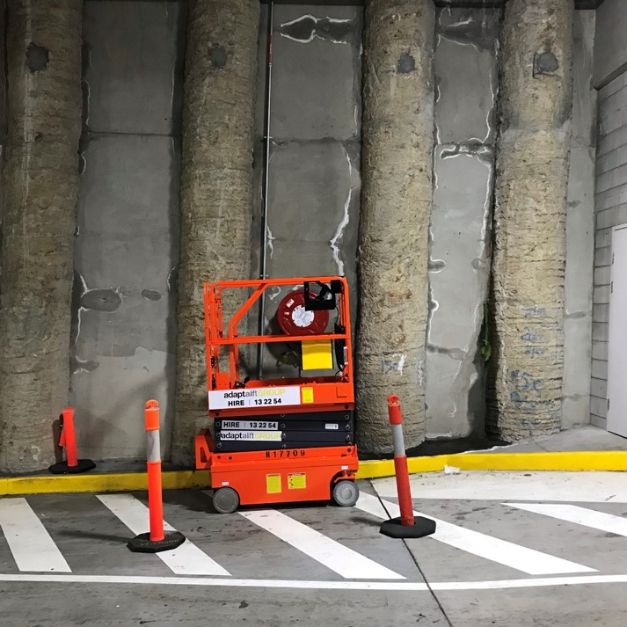 This week's post provides a brief overview of the S036-RS unit and then describes some of the advantages of micro scissor lift hire.
Dingli S036-RS Micro Scissor Lift
The S036-RS is a battery electric powered micro self-propelled scissor lift.
The unit can be classified as a micro lift thanks to its ability to lift a maximum safe weight limit of up to 240kg to a maximum work height of 5.6m, whilst weighing only 880kg.
The lift features a platform measuring 1.29m x 0.7m to safely accommodate an operator their tools and supplies.
Standard unit features include:
Automatic pothole protection
Folding handrails
Emergency stop button
Tilt sensor with alarm
2WD
Extended platform
Horn
Hour meter
Storage pockets
The lifts compact footprint and small turning circle make it well suited to:
Workshop applications including truck repairs, building repairs and maintenance
Manufacturing plants
Construction and maintenance work in car parks and other multi-level structures
Shop fitters thanks to easily being able to be moved between floors in service elevators

What Makes Micro Scissor Lifts Popular Hire Options?
Safer Replacement for Ladders and Scaffolding
One of the major reasons Micro scissor lifts such as the Dingli S036-RS a very popular EWP hire unit is that they're a safer alternative to using manual ladders and scaffolding.
Using ladders and scaffolding can potentially lead to:
Employee injuries or fatalities from falls
Lost time due to time off work whilst recuperating
Reduced productivity from repetitively climbing up and down ladder or scaffolding
Costly employee compensation claims
Hiring and utilising electric scissor lifts can greatly reduce the risks to employees when working at height whilst also increasing productivity.
Workers can safely attach harnesses the anchor points inside the platform to arrest any potential fall greatly reducing the risk of injury or fatality.
Workers are less likely to suffer repetitive action injury from climbing up and down ladders or scaffolding thanks to the hydraulic lift capabilities of the scissor lift easily and precisely raising the platform up to the required height.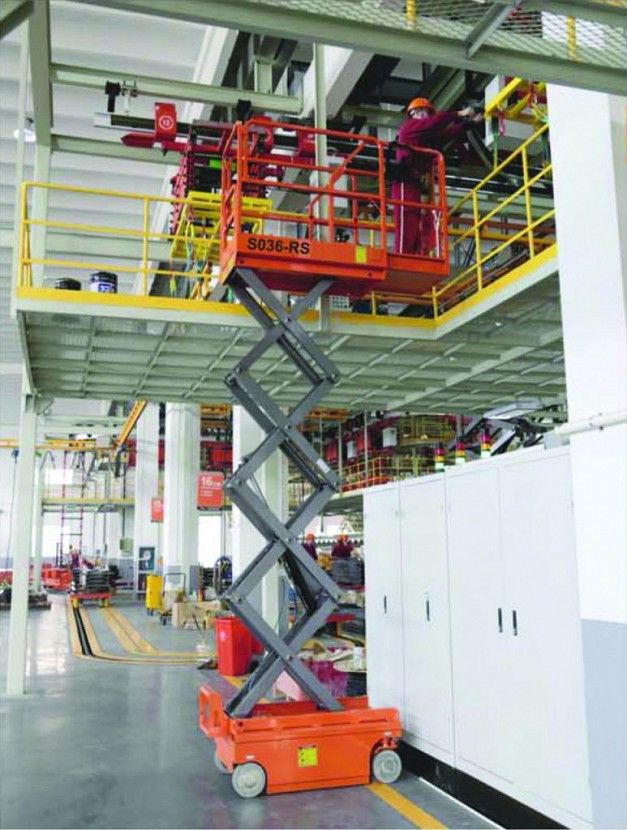 Perfect for Areas That May Not Support Heavier Lifts
Micro scissor lifts like the Dingli S036-RS with a unit weight of only 880kg are the ideal lightweight EWP hire solution, they're able to safely operate in areas with floors that aren't reinforced to support larger and heavier scissor lifts that may be available for hire.
Simple Setup and Safe Operation
Micro scissor lifts offer simple platform mounted controls that allow operators to precisely manoeuvre the lift into the exact positions required to carry out work safely.
Lifts such as the Dingli S036-RS are fitted with standard safety features the greatly increase operator safety such as a one touch emergency stop button that can bring the lift to a complete stop in an emergency and a tilt sensor with alarm that monitors the platforms position is completely flat and emits an audible warning if it tilts increasing the risk of the operator falling out.
With their simple and precise controls and advanced safety features micro scissor lifts are an extremely safe hire options for those who have limited experience in their use.
Easy to Transport
One of the most common barriers to hiring large scissor lift models is transport costs.
Often large scissor lifts will need to be transports via specialist flatbed truck whose cost maybe too expensive and prevent some customers from being able to hire the unit.
With their small footprint and lightweight design micros scissor lifts like the S036-RS are easily transportable via trailers that can be conveniently connected to car towbars.
They do not require specialist transport via a flatbed truck, which makes them more accessible hire option for customers trying to complete DIY work in homes or businesses.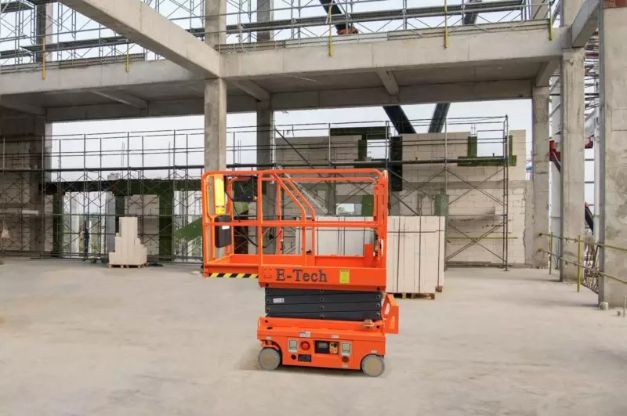 The Dingli S036-RS micro scissor lift is a leading ladder replacement EWP, offering increased productivity and higher levels of safety for operators working at height and in confined spaces available for hire through Adaptalift Group.
We also offer a full range of specialist elevated work platforms for hire, browse our our full EWP hire range here.
For assistance in finding the most suitable scissor lift or EWP hire option contact one of our EWP experts on 13 22 54 or fill-out a contact form and one our experts will reply as soon as possible.