Comparison: Boom Lifts VS Cherry Pickers
Both boom lifts and cherry pickers are forms of elevating work platforms that are primarily utilised to lift workers, tools and supplies up to height to complete work such as maintenance and installations.
In this post we briefly discuss the differences between the two types of units and the most common uses of each.
Physical Design Similarities
Boom lifts and cherry pickers share many of the same physical features they both feature a bucket that workers can safely secure themselves, tools and supplies into whilst being raised up.
The bucket is connected to hydraulically controlled extendable arms that are attached to a grounded base.
The arms can be moved vertically and horizontally to raise and lower workers to precise heights to complete required work.
Differences
Propulsion method
Whilst the design principles of boom lifts and cherry pickers are similar there are some distinct physical differences between the units.
The major difference being cherry pickers are either trailer or truck bed mounted with four outrigger legs for stability, they must be towed or driven between work locations.
Boom lifts are fitted with tyres and are generally self-propelled and can be driven around a job site between locations and only needs to loaded onto a truck bed and driven between work sites.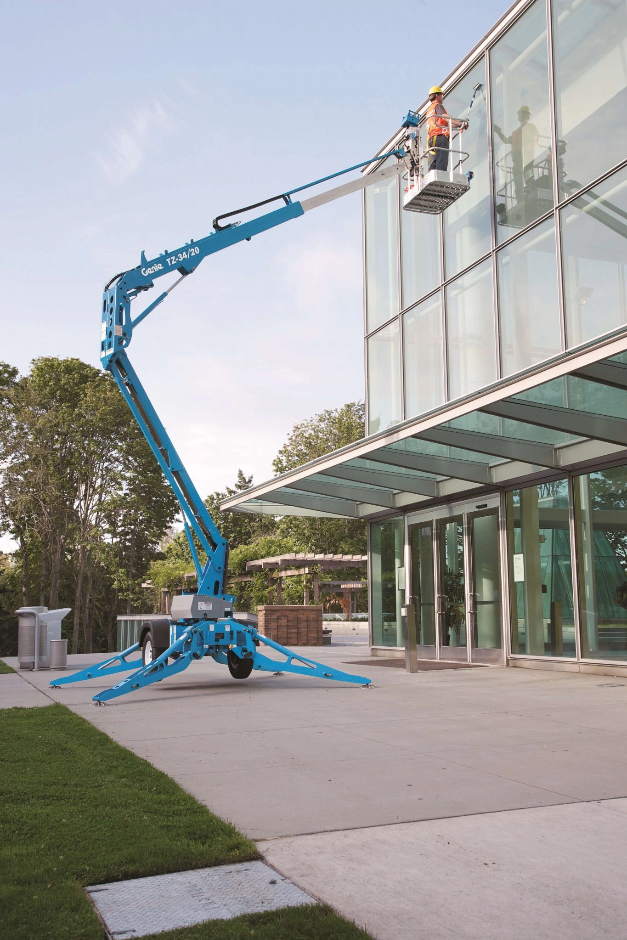 Driven whilst raised
Operators are able to control and maneuver boom lifts safely from the controls installed in the basket, allowing for convenient and precise positioning of the unit for best access for work to be carried out safely.
Cherry pickers cannot be moved around whilst raised and aren't self-propelled, whenever the basket needs to be repositioned it must be fully lowered and safely stowed and the trailer or truck bed it is attached to repositioned and the outrigger legs redeployed for stability.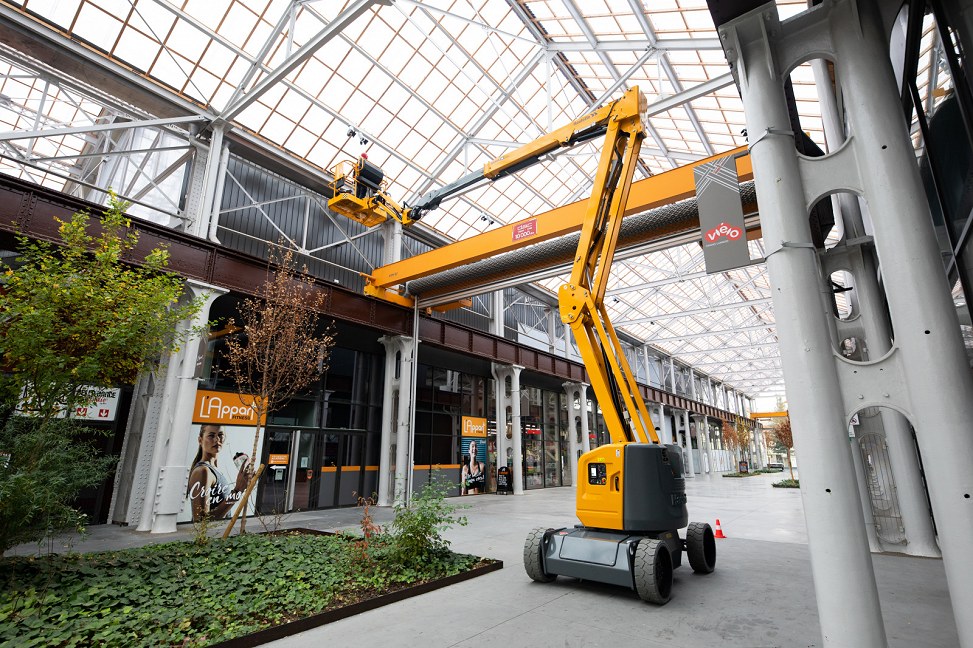 Unit Price
Generally cherry picker units fitted to trailers are simplest and cheapest forms of elevating work platforms, whilst depending on configuration boom lifts can be very expensive due to the complex technology and systems installed to propel, raise and lower the units.
Common Uses for Cherry Pickers
Cherry pickers are commonly used for the following applications:
General cleaning of a house or building
Pressure cleaning of a house or building
House or building painting
Tree trimming
Advertising signage and billboard installation
Parks and ground maintenance
Common Uses for Boom Lifts
Boom lifts are commonly used for the following applications:
Construction and maintenance – indoors and outdoors
Steel works
Port and shipyard work
Roofing, building and painting
Any extra high reach requirements
Adaptalift Group have one of Australia's largest ranges of boom lifts for sale, short and long term hire.
Browse our full range of access equipment and our latest short-term rental specials for competitively priced EWP's that can safely raise workers up to the heights required to complete a wide range of work.
Looking for your next boom lift rental or purchase contact one of our access specialists on 13 22 54 or submit an online enquiry.