Forklift Attachments Improve Productivity and Safety
This week's blog looks at specialist attachments that can increase productivity and safety.
Utilised correctly forklift attachments can substantially reduce handling times and increase productivity, whilst also reducing costs.
With the correct attachment/s a single forklift can be used for multiple specialist materials handling tasks alongside normal lifting tasks, thus reducing the need for owning a specialist unit alongside a normal unit and the larger running and maintenance costs associated with multiple units.
Safety Cage
Safety cages and work platforms provide opportunities for the full maximisation of available floor and vertical storage space.
The cage or platform allows the lifting and retrieval of loads from vertical heights opening up a wide variety of new storage options to operators once floor space is all used up.
When utilised correctly platforms and cages offer superior safety to and can replace ladders and also eliminate the need to purchase expensive cherry pickers or EWP's.
Workers can safely attach themselves via a harness to work at elevated heights.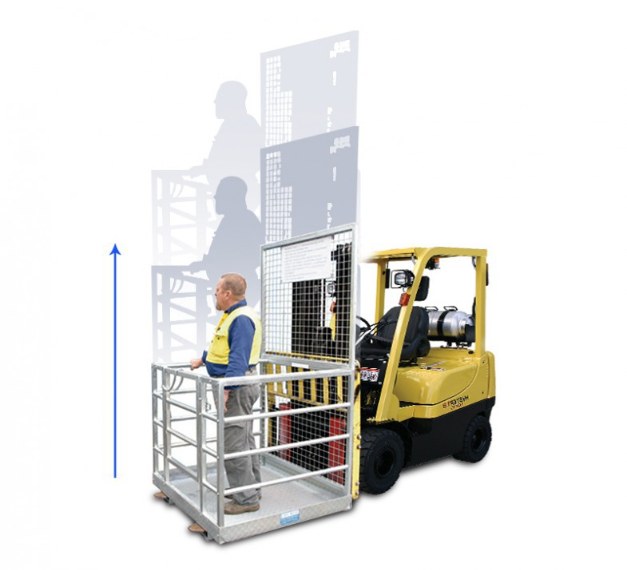 Drum and Storage Bin Tipper
A tipper attachment adds great versatility to a forklift. It can be used for a number of everyday tasks such as transferring the contents of large containers.
Examples of increased productivity include the faster loading of raw materials onto production lines, or for transporting large quantities of loose materials to different areas such as relocating rubbish from bins to a central dumpster.
Tipper attachments can also increase safety as they can replace employees manually lifting or moving heavy items and potentially injuring themselves or property.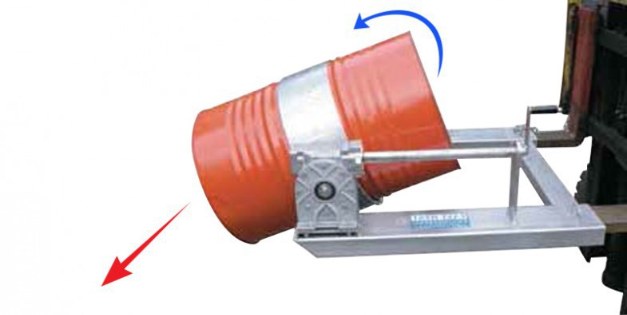 Booms and Jibs
Booms and jibs extend the reach of a forklift and are available in a variety of setups including reach over and precision lifting to low profile fixed and extendable lengths.
Available in a variety of capacities ranging from 2T upwards, boom and jib attachments excel in lifting and transporting suspended loads such as those suspended via chains, belts or steel cables.
Tilting jibs also provided added capabilities to lift and transport loads that are stacked high or deep.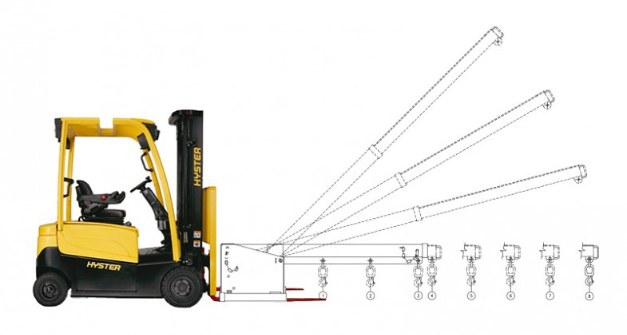 To improve your productivity and safety with flexible forklift attachments or to have your forklift re-rated after attachment installation contact us on 13 22 54 or fill out a contact form and we will be in contact as soon as possible.