How much weight can a telehandler lift?
What is a telehandler?
Telehandlers are a versatile construction vehicle that combines the tynes and lifting capabilities of a forklift with the strength and reach of a crane.
Telehandlers are fitted with a hydraulically controlled telescopic boom that can be fitted with a wide range of attachments including tynes to allow the unit to complete a variety of tasks.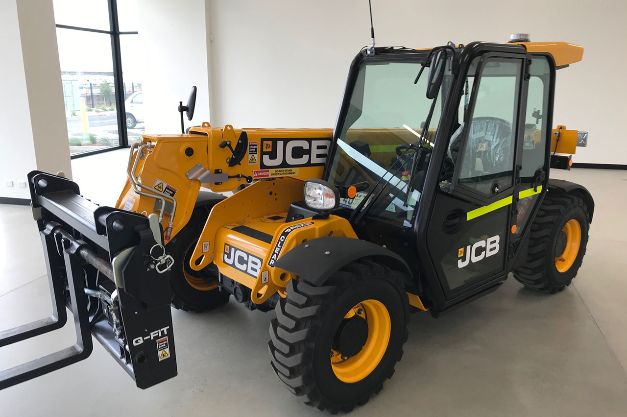 Telehandler sizes and lift capacities
Depending on the task to be completed and the weight of the load that needs to be lifted, it is imperative that a correctly specified telehandler is used.
Telehandler models range in size from super compact through to high load making each model suitable to lift different weights and heights as specified by the manufacturer.
1. Super Compact: smallest sized telehandlers that offer small lift capacities and lift heights of between 3.3 to 5.6 metres high. Very similar in size to a forklift but with additional reach and versatility from attachments.
2. Compact: smaller telehandlers that can lift weights up to 4T and reach up to 10 metres high.
3. Standard Lift: standard sized telehandlers suitable for most applications. Larger lift capacities than a compact telehandler and a working height ranging from 6 to 11 metres high.
4. High Lift: larger sized telehandlers able to lift loads up to 4T in weight. Fitted with larger extendable booms able to reach heights up to 17m high making them suitable for applications that need to reach extremely hard to reach places.
5. Heavy Load: large and robust telehandlers designed to lift heavier loads between 5 and 7T with a lift height of up to 10m. Heavy load telehandlers are ideally suited to lifting and transporting large quantities of materials across outdoor worksites.
How to choose the correct telehandler for your job?
When choosing the correct sized telehandler to buy or hire it is imperative that you know how heavy the load is and how high you need it to be lifted.
Load weight
To determine the size of telehandler you require to complete your job, you need to consider the weight of the heaviest load you need to lift and transport and select a telehandler whose lift capacity is higher.
Using a telehandler with a higher lift capacity than the weight of the heaviest load ensures it will be able to safely lift the load without fear of an accident occurring that could lead to injury, fatality, damage or loss of product.
Lift height
In conjunction with the weight of the load, the height the load needs to be lifted to needs to be considered when choosing the correct sized telehandler.
Similar to forklifts the safe lift capacity of a telehandler decreases depending on how high the boom is extended.
The higher the boom is extended the lower the safe lift capacity of the unit, this will ensure unit stability greatly reducing the risk of it tipping over and causing damage, injury or fatality.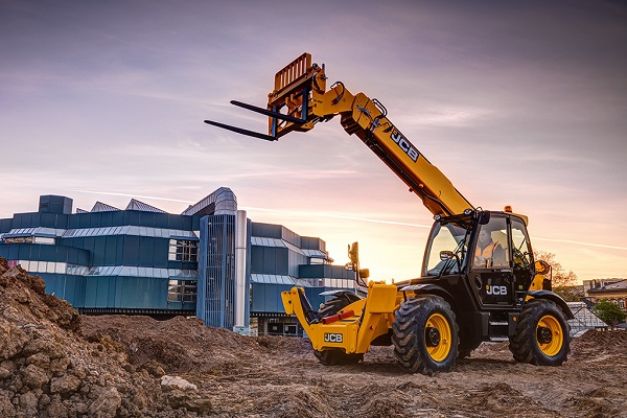 Job accessibility
Considering the accessibility of the job to be completed is important when selecting the correct sized telehandler.
If the job requires loads to be lifted to high access areas then a high lift telehandler is the most suitable unit with its larger extendable boom, compared to a job that only involves lifting pallets on to a truck where a standard telehandler will be sufficient.
Versatility
A key reason behind the popularity of telehandlers is their versatility when fitted with different attachments.
Depending on the job at hand a number of attachments are suitable to fit including:
Elevated work platforms and carriages: safely lift employees, tools and supplies up to height to perform routine repairs and maintenance.
Buckets: collect and lift raw materials for construction and agriculture applications such as sand and soil.
Lift hooks: provide additional support to safely attach and lift long and heavy loads by hanging them from the hook.
Forklift tynes: safely lift and transport palletised loads.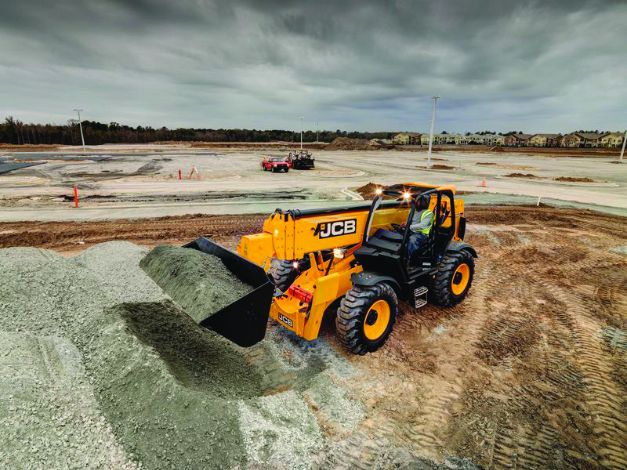 Terrain
Four wheel drive telehandler models are the ideal materials handling solution for both on and off road terrains.
Their large robust tyres are able to support the extra heavy load required to be lifted whilst also providing easy travel across the rough and uneven terrains seen on building sites, farms and mining sites.
Telehandlers can also be road registered allowing them to be legally driven on marked roads allowing for easy transporting of loads to site when off-loading from trucks parked on roads or convenient and cost saving transport between job sites instead of having to rent a truck to load and transport the telehandler.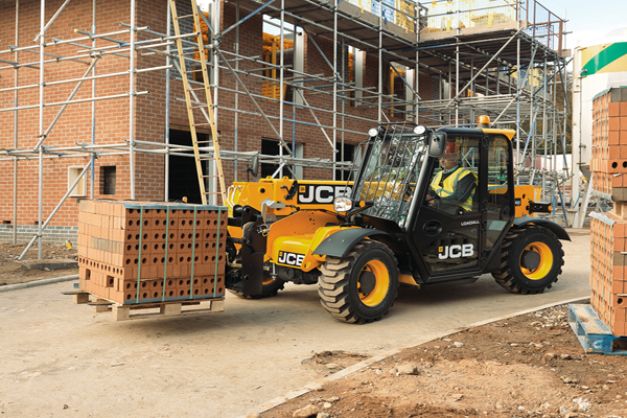 Adaptalift Group offer a full range of different size telehandlers for hire to complete a wide variety of applications.
No matter what task you're completing, what height you need to reach or what type of terrain you're operating over, we have a suitable telehandler for hire from leading manufacturer JCB.
Whether you're after a one day short-term hire or a long-term hire contract, we telehandlers for hire at the most affordable rates.
To hire your next telehandler contact our access rentals team on 13 22 54 or fill-out an online enquiry form and a member of our team will respond.